It snowed last night! Unfortunately, I am not at home for the weekend (where they got 3 inches with 2 more inches coming!) but am visiting family closer to the coast… still we got half an inch here and I got some pictures.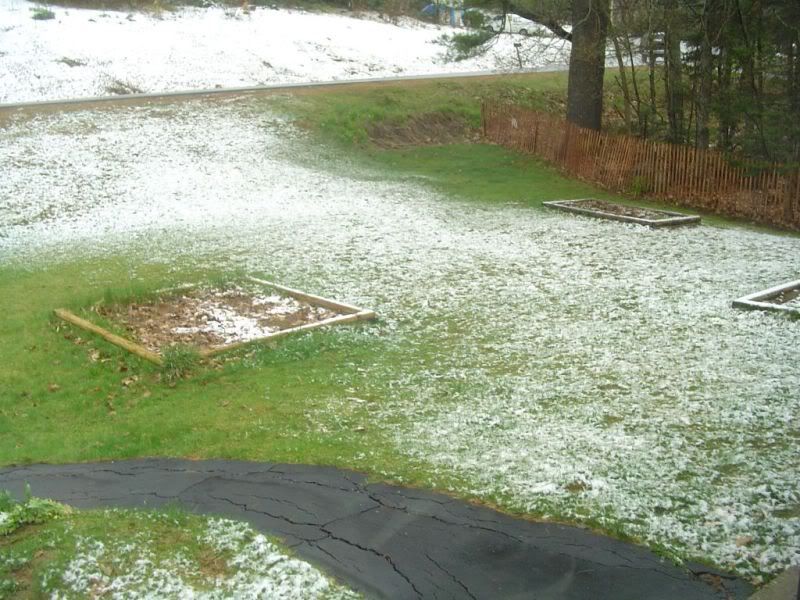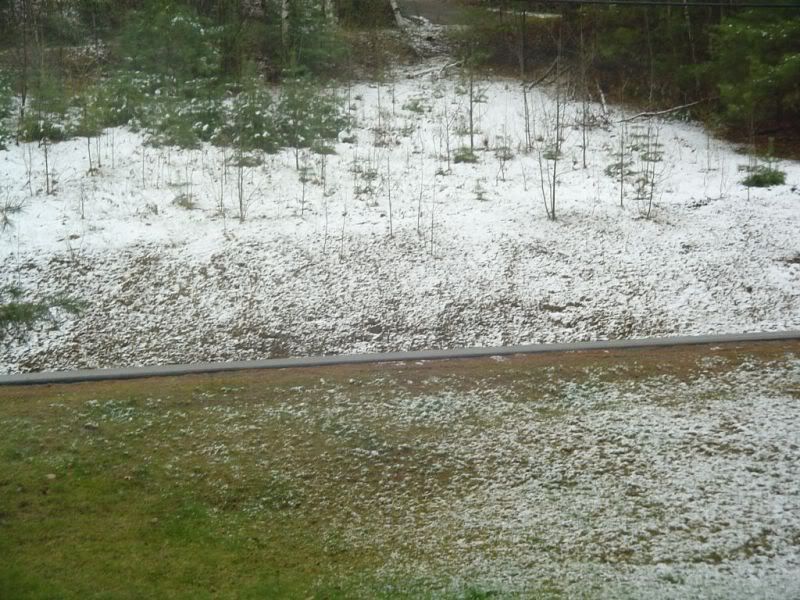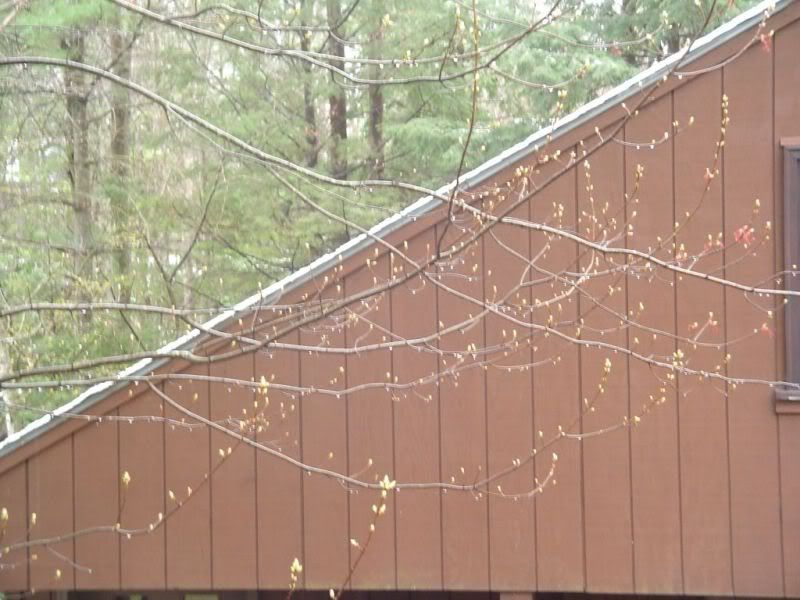 Ok this isn't snow, but the maple tree is ready to put out leaves, just thought I'd share that too haha.
The snow here is almost completely gone due to rain… although the rain keeps switching back to snow and it's fun to watch fall.
Better yet, since I usually see my last snowfall around this time of year, I can say that I'm at least satisfied until next year. At least winter went out with somewhat of a bang.
After this melts… bring on the greenery!