This is the national temperature outlook map: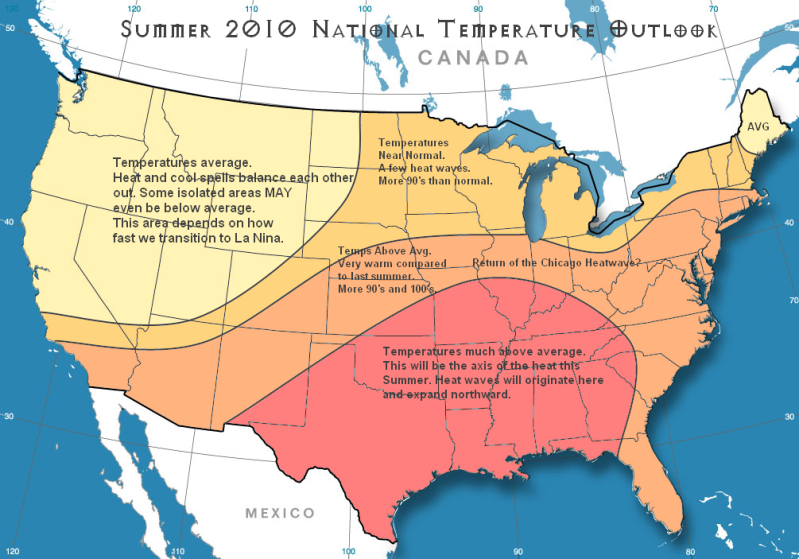 This takes into account the demise of the current El Nino, speed of formation for the La Nina, Solar Forcing, Volcanic activity, natural atmospheric cycles, etc.
This does go completely against the NWS CFS forecast which calles for a very cool summer across the Nations midsection and interior eastern seaboard….The only thing I agree with in that forecast is that I think it will be an overall wet year again.
My Precipitation, Hurricane, and Tornado Threat/Severe Wx outlook maps will be out soon.