Too Hot To Cook? Break Out The Crock Pot!
Your slow cooker is the perfect warm weather appliance—it lets you cook up yummy meals while keeping the kitchen cool. Try these recipes!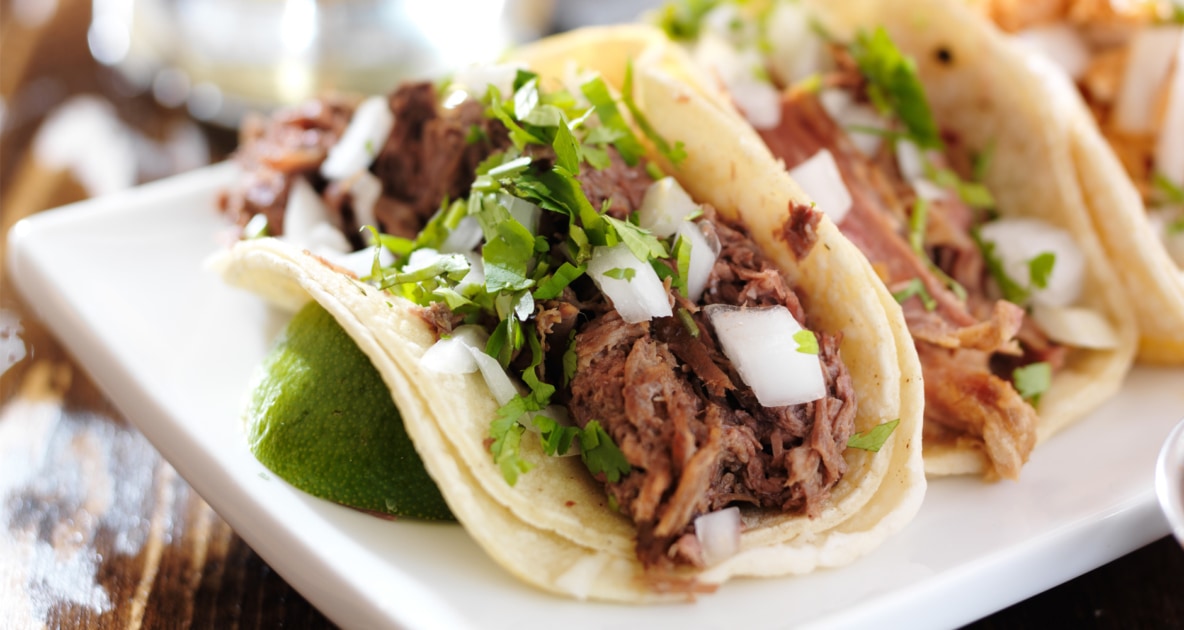 Most of us associate our slow cookers with stick-to-your-ribs comfort foods usually eaten in the fall and winter. But it's actually the perfect warm weather appliance—it helps keep the kitchen cool and does the work for you while you enjoy your day. From lasagna to wings to breakfast, try these 5 fantastic summer recipes!
Slow Cooker Chicken, Spinach & Artichoke White Lasagna
The beauty of using the slow cooker for this dish is you can enjoy tasty lasagna without heating up the entire kitchen on 90 degree days. This recipe uses rotisserie chicken and jarred Alfredo sauce, making it even easier to prep. (Note: If you already have leftover chicken, feel free to use that, and if you prefer to make your own Alfredo sauce from scratch, use 3.5 cups of sauce).
Ingredients:
Non-stick cooking spray
1 10 oz. package frozen chopped spinach, thawed and squeezed of water
1 lb. rotisserie chicken meat, shredded
1 8 oz jar prepared pesto sauce, or make your own (use 1 cup)
1 cup chopped yellow onion
1 egg, beaten
1 15 oz. container ricotta cheese
1 cup grated Parmesan or Romano cheese
1 teaspoon salt
1/2 teaspoon black pepper
1 6 oz. can artichoke hearts, drained and chopped
2 15 oz. jars Four Cheese Alfredo Sauce (or make your own)
2 cups shredded mozzarella cheese
1 box lasagna noodles (no need to cook ahead; and you may not use them all)
Directions:
Spray slow cooker with cooking spray or lightly coat with olive oil. In a bowl, combine shredded chicken with pesto sauce and onion. Set aside.
In another bowl mix egg, ricotta, spinach, artichokes, salt and pepper, and Parmesan cheese. Set aside.
Pour 1/2 cup of sauce into the bottom of the slow cooker.
Place noodles over sauce, breaking them to fit. They don't have to be perfect.
Dollop 1/3 of the ricotta mixture over the noodles and spread with a spatula to evenly distribute.
Sprinkle 1/3 of the chicken mixture and layer on top of ricotta mixture.
Top with 1 cup of Mozzarella cheese and 1/2 of a jar of sauce.
Repeat with 2 more layers. The final top layer should be a layer of noodles, remaining sauce and cheese only.
Cover and cook on High heat setting for 4 hours, until noodles are tender.
Turn your cooker OFF (not "warm") and let lasagna stand for ten minutes (or more if you can, the longer it sits, the better), then cut and serve. Serves 6-8.
Easy Crock Pot Buffalo Wings
Wings just got super easy! Chicken wings made in a slow cooker will take a bit longer but they will be fall-off-the-bone delicious and hot and ready for your guests!
Ingredients:
12 -14 chicken wings, fresh or frozen
1 – 12 oz. bottle Frank's Buffalo Red Hot Wings Sauce (be sure it's the "Wings Sauce")
Directions:
Place wings in the slow cooker. Cover and cook on High for 2.5 hours. After 2.5 hours, remove juices from crockpot. Pour Buffalo Wings Sauce over the chicken. Cover, and cook for 1 hour more on High heat setting. Serve with carrot and celery sticks, and blue cheese or ranch dressing for dipping.
Slow Cooker Baked Beans
What's a summer cookout without baked beans? Sure, you can open a can and heat it up, but this "from scratch" recipe is sure to impress! (They're also delicious for breakfast!).
Ingredients:
1 lb. dried Navy or pea beans
6 slices thick-cut bacon, diced
1 medium onion, chopped
2 cups water, plus additional water for soaking beans overnight
1/2 cup ketchup
1 tablespoon Dijon mustard
1 teaspoon garlic powder
1/4 cup light brown sugar
1/4 cup molasses
1 tablespoon apple cider vinegar
2 teaspoons kosher salt
1 teaspoon pepper
Directions:
Sort the beans and remove any stones or particles. Place beans in a large bowl or pot and cover completely with cold water. Cover and let soak overnight at room temperature. Drain.
Place beans, bacon, and onion in the slow cooker. Whisk together remaining ingredients and pour over beans. Stir to combine. Set slow cooker to Low heat setting and cook for 10-12 hours until beans are tender.
Low and Slow Beer Brisket Tacos
Slow-cooked shredded beef in place of ground beef makes these tacos extra special, and beer and Mexican spices make them flavorful!
Ingredients:
3-5 pounds grass-fed beef brisket
1 chopped yellow onion
6 cloves of garlic, halved
1 can beer
2 cups beef broth, homemade or organic
1 packet of taco seasoning mix or make your own spice blend from our recipe
Lime wedges (optional)
Directions:
Rub taco seasoning or spice mixture over meat. Place brisket in the slow cooker with onions and garlic. Add broth and beer. Set to the Low heat setting and cook for 6-8 hours until meat is falling apart.
Remove brisket from the cooker and shred with two forks on a plate or cutting board. Place meat back in the cooker with juices to keep warm.
Serve in corn or flour tortillas with lime wedges and your favorite taco fixings, such as diced onions, tomatoes, sour cream, salsa, cilantro, guacamole, and shredded Jack cheese.
Easy Slow Cooker Breakfast Casserole
Have a house full of guests? While they're sleeping in, you can throw this delicious short-cut slow cooker casserole together and wake them up with the smell of breakfast cooking. Breakfast in the slow cooker is a real treat for both host and guests!
Ingredients:
12 eggs
¾ cup milk
2 teaspoons Dijon mustard
½ teaspoon garlic salt
1 teaspoon salt
½ teaspoon pepper
1 bag frozen home fried potatoes (cubed potatoes, not shredded or patties)
4 strips crisp, cooked bacon, or shredded deli ham
½ onion, chopped
2 raw cups broccoli florets, chopped
1 cup sliced mushrooms
6 oz sharp cheddar cheese, shredded
Directions:
In a medium-sized bowl, whisk together the eggs, milk, mustard, garlic salt, and salt and pepper.
Lightly grease the bottom of your slow cooker or spray with cooking spray. Place half the potatoes on the bottom. Layer with half the bacon, chopped onion, mushrooms, broccoli, and cheese. Add the remaining potatoes, then top with the rest of the veggies, bacon, and cheese. Pour egg mixture on top. Cover and cook on Low for 4 hours. Serve hot. Serves 6-8.
Keep Exploring