"Dear Farmers' Almanac…"
Every week, we receive a lot of correspondence from our readers, which been known to shock, inform, perplex, and entertain. Here's a list of some of our favorites.
Here at the Farmers' Almanac, we get a lot of correspondence from our readers—mail, email, online messages, and comment—each week. They've been known to shock, inform, perplex, and entertain. Here's a list of some of the favorites we've received:
Website comment on "What Did People Use Before Toilet Paper?"
My great grandmother would use a washcloth; a new one every day. You learned not to use those in her house.
Website comment on "Do Full Moons Make People Crazy?"
I think this idea is completely true, I literally just woke up holding my backpack. And my backpack was on the other side of my room. I guess the supermoon tonight turned me into a different person at night.
There sure are a lot of nutty posts on here! As for people swearing they act more crazy on a full Moon—maybe you're just crazy 24/7? You hype yourself up expecting a full Moon. I've heard there's more paranormal activity on a full Moon as well but have never noticed that as a paranormal investigator.
As long as Ed's not the family dog . . .
I can tell by Ed's actions when it is a full Moon. He starts a kind of pacing and looking antsy… like he is not comfortable in his skin or something. Eventually he heads out for the neighborhood pub… like full Moon clockwork.
Not a fan of those stink bugs!
Even though I cannot offer any cure for one of the most disgusting words in the English language… Seriously, the words " stink bugs " deserves to be in the same sentence with words like, "Oswald" and "Bates Motel."
What's one food hated as a kid but now love? (Freebie Friday question)
Black-eyed peas. They tasted like DIRT. With a sprinkle of extra dirt. We had a garden, and I ate almost everything we grew except for the dreaded, loathed, one-eye-staring-at-you-laughing…black-eyed dirt peas. Now I love them and I do not know WHY or HOW that happened. Probably Aliens.
Natural remedies to keep spiders out of your Facebook feed …
Hey Farmers' Almanac, something about this post bothers me and I'd rather not see it on Facebook. Would you please take it down? Some like me are horrified to see a spider!!!!!!!!!!!!!!!!!!!!!! I was laying here relaxed and bam!!!!!!!!!!!!!!!! Don't post pictures!!!!!!!!!!!!!!!! I'm so upset!!!!!!!!!!"
The Good
My heartfelt thanks to you and your company for having a newsletter which can be accessed by me. It is easy to read and I do not have to spend a lot of time trying to get a lot of pages, for this, I thank you very much.
I just wanted to commend you on your historical weather page. It is easy to use, and gives complete data. I had been using another climate website, but it is a real pain to use. Thanks for the easy-to-find, and complete information. I also love the Farmers' Almanac, your website, and the email notices.
I enjoy reading articles that are worded where I can understand what the writer is trying to say. If I need a dictionary to read it, forget it. I lose interest. Not so with your article. Not only was I educated today on the 'terminator' which I had no clue about, but you made your article very interesting to read. And the small touch of humor helped me to remember what the 'line' was called. I didn't have to go back and scan your article to remember its name. I am new to the Farmers' Almanac on the internet, but I hope to find other articles …. that are just as interesting and understandable as this one is.
The Bad
Just ask us. We can help. Sometimes.
I am trying to find the best days for my husband to have a vasectomy, and this Oct/Nov are listed as the Best Days to castrate farm animals …
Worst advice from Mom? (Freebie Friday question)
"Come on, let cousin Constance perm your hair. It will look great!!" There wasn't enough water in the well to wash it out. Still traumatized 50 years later!
Prison Break?
Of course we love hearing from our readers, no matter the subject. So keep those letters, emails, and comments coming!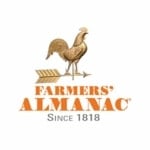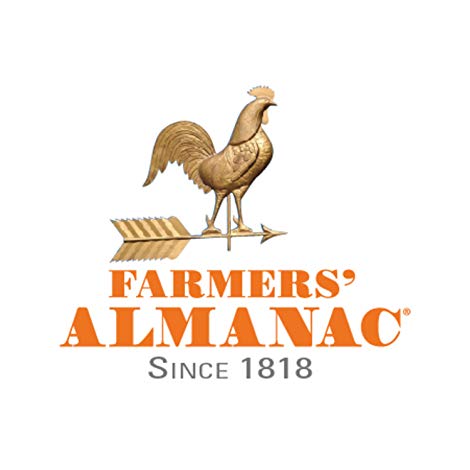 This article was published by the staff at Farmers' Almanac. Do you have a question or an idea for an article? Contact us!
Keep Exploring