Ham, Egg & Asparagus Bake for Easter Brunch
Recipes to add a little sunshine to your Easter morning or any morning!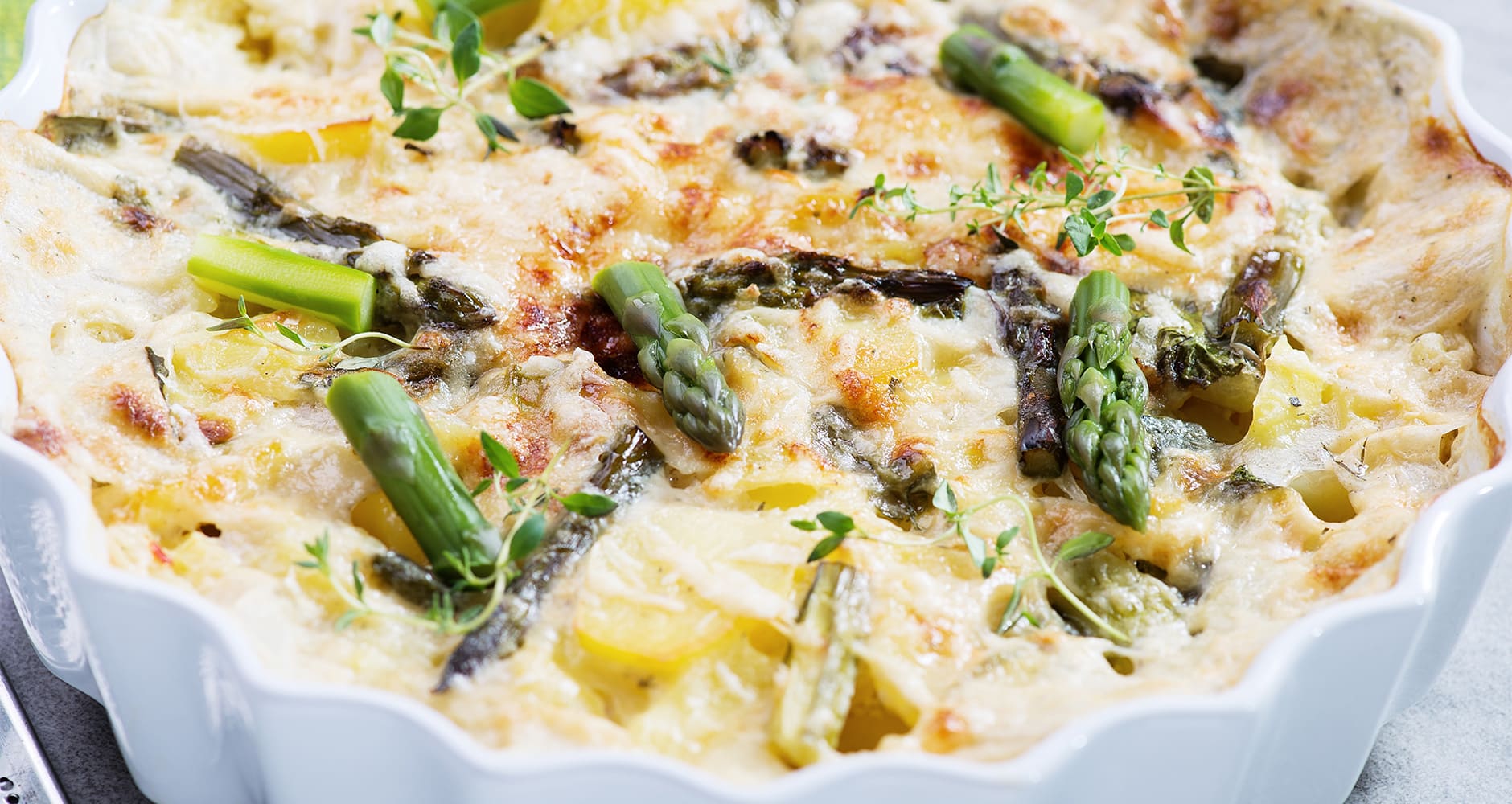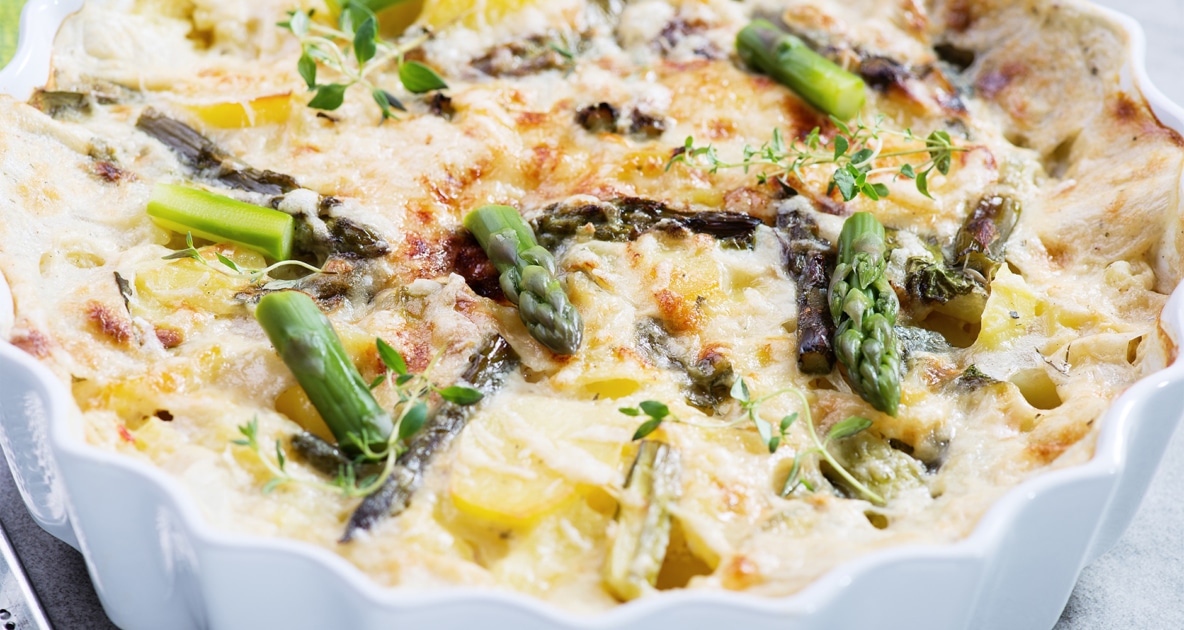 Try these recipes for an unforgettable Easter brunch celebration.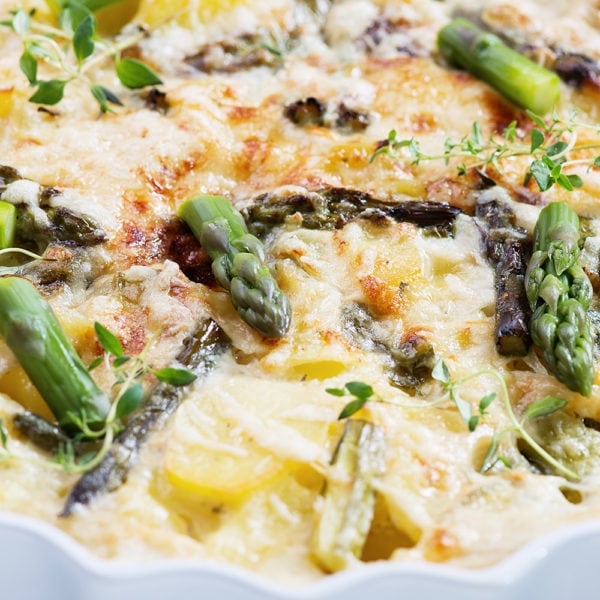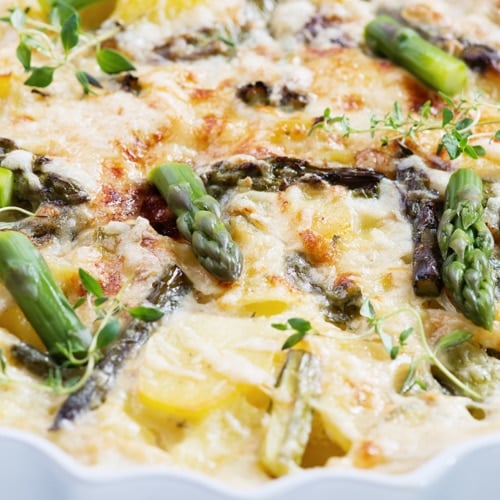 Ham, Egg, and Asparagus Bake
Ingredients
1 1/2

cups

cooked ham, chopped

1/2

cup

onion, chopped

1/4

cup

yellow (or red) bell peppers, chopped

1 10

oz

pkg. frozen cut asparagus, thawed, or 10 fresh stalks, cut

8

eggs

2

cups

milk

1

cup

all-purpose flour

1/4

cup

grated Parmesan cheese

3/4

teaspoon

dried tarragon

3/4

teaspoon

salt

1/2

teaspoon

black pepper

1

cup

shredded cheddar cheese
Instructions
Directions:

Preheat oven to 425º F (220 degrees C). Lightly grease a 9×13 inch baking dish. Mix ham, onion, peppers, and asparagus in the prepared baking dish. In a large bowl, beat together eggs, milk, flour, Parmesan, tarragon, salt, and pepper. Pour over ham mixture. Bake 20 minutes in preheated oven or until a knife inserted in the center comes out clean. Sprinkle with cheddar cheese. Continue baking 3 to 5 minutes, or until cheese is melted. Let stand 5 to 10 minutes before serving.
Artichoke Hearts Gratin
Ingredients
6

fresh-cooked or canned artichoke hearts, halved (the latter drained well)

1

teaspoon

vegetable oilSalt and freshly ground black pepper to taste

2

tablespoons

bread crumbs

1/4

cup

finely grated Parmigiano-Reggiano cheese

1

tablespoon

olive oil

1/2

lemon, cut into wedges
Instructions
Directions:

Place artichoke heart halves on a paper towel cut-side down to drain for about 15 minutes. Set oven rack about 6 inches from heat source and preheat the oven's broiler. Line a baking sheet with aluminum foil and lightly coat with vegetable oil. Place artichoke heart halves on the prepared baking sheet, cut side up. Season with salt and pepper, sprinkle with breadcrumbs and Parmigiano-Reggiano cheese; drizzle with olive oil. Broil artichoke hearts until browned on top, about 7 minutes. Serve with lemon wedges.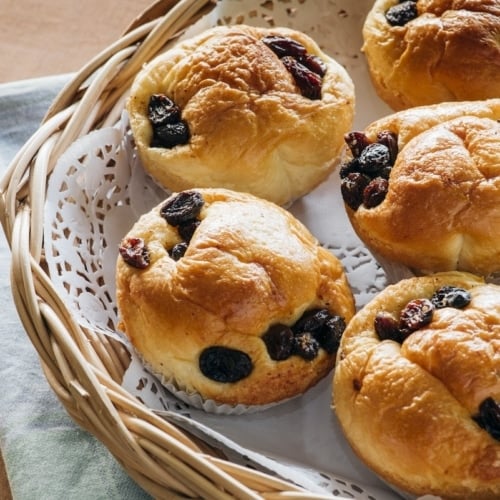 Hot Cross Muffins
Ingredients
2

cups

packaged biscuit mix

1/4

cup

sugar

1/4

teaspoon

salt

1

teaspoon

cinnamon

2

eggs, slightly beaten

3/4

cup

milk

2

tablespoons

melted butter

2

teaspoons

finely grated orange peel

1/2

cup

currants or raisins, soaked in hot water to plump, drained
Vanilla icing:
2

cups

confectioners' sugar, sift before measuring

1 1/2

tablespoons

butter, soft

1/2

teaspoon

vanilla extract

1/4

teaspoon

salt

3 to 4

tablespoons

milk
Instructions
Directions:

Preheat oven to 400 degrees F. Mix biscuit mix, sugar, salt, cinnamon, eggs, milk, melted butter, and orange peel. Add plumped raisins or currants. Grease 12 muffin cups or line with paper baking cups. Fill cups 2/3 full. Bake for 15 to 18 minutes. Make vanilla icing and drizzle or pipe over muffins to make cross shapes. Makes 12 hot cross muffins.

Icing directions:

Combine all icing ingredients in a small mixing bowl. Stir until smooth and well blended. Adjust for spreading consistency if necessary, adding more milk or more confectioners' sugar.
Beth Herman is a freelance writer with interests in healthy living and food, family, animal welfare, architecture and design, religion, and yoga. She writes for a variety of national and regional publications, institutions, and websites.
Keep Exploring