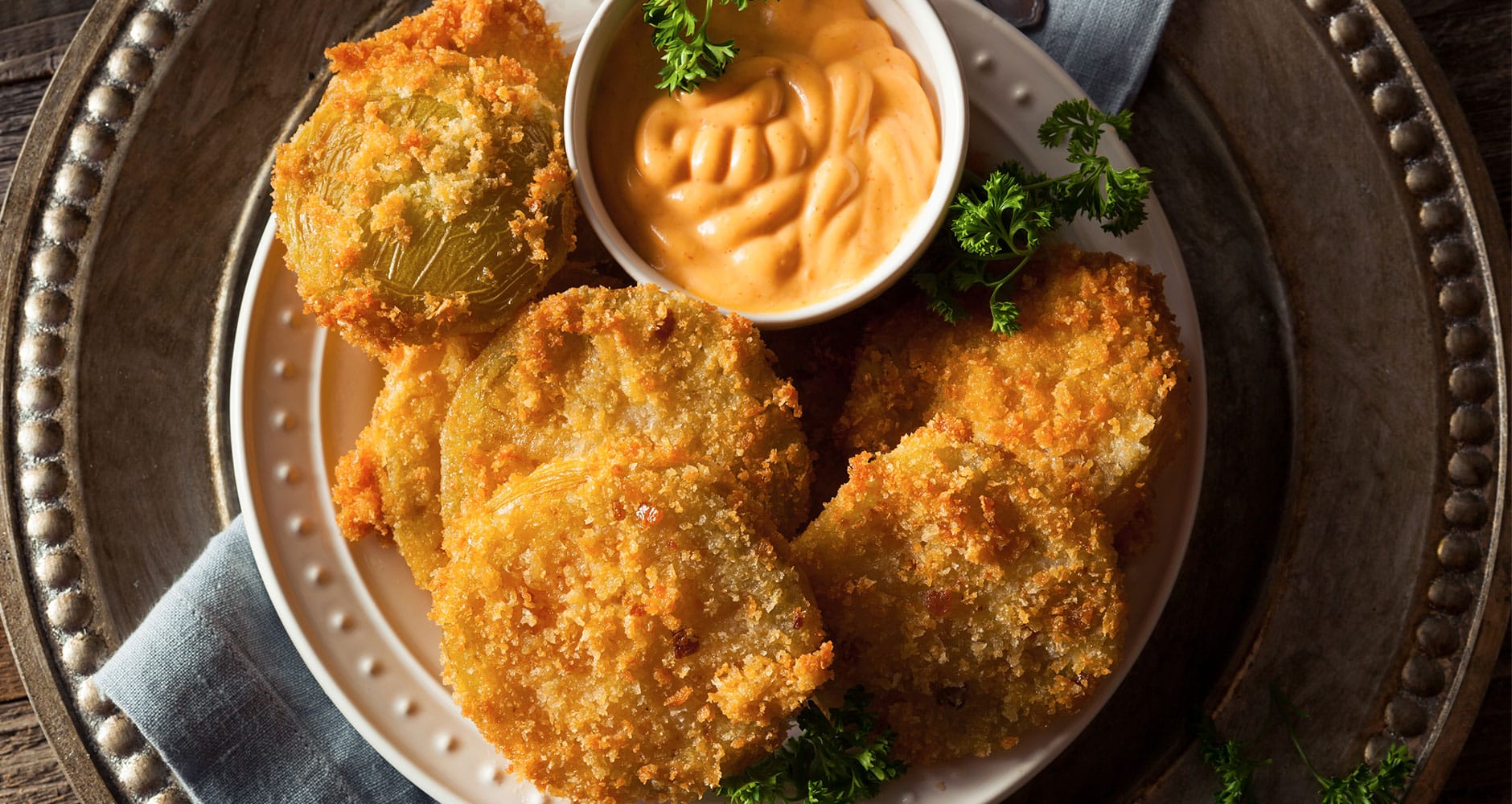 When your garden gives you green tomatoes, fry 'em up! This classic summer recipe is a delicious way to use up those garden tomatoes that just won't budge. Enjoy them as an appetizer, at your cookout, or anytime – they could very well be the perfect summer snack!
Fried Green Tomatoes
Ingredients:
3 medium firm green tomatoes
1/2 cup all-purpose flour
1/4 cup milk
2 eggs, beaten
2/3 cup cornmeal
Vegetable oil for frying
salt
pepper
Directions:
Cut tomatoes into 1/4-inch thick slices and sprinkle slices with salt and pepper. Place flour, milk, eggs, and cornmeal in separate dishes. To a cast iron skillet, add about 1/4″ to 1/2 inch of oil, and heat on medium-high heat. Dredge each tomato slice in milk, flour, eggs, and then the cornmeal, in that order. Fry a few of the coated tomatoes at a time until golden brown, careful not to overcook. Season with salt and pepper to taste, and serve warm with Sriracha mayo for dipping.
Sriracha Mayo Dipping Sauce
1/3 cup mayonnaise
1 tablespoon Sriracha or sambal
Combine and serve with fried green tomatoes.
Cook's Tip: Don't stack the fried tomatoes while they're cooling or they'll become soggy.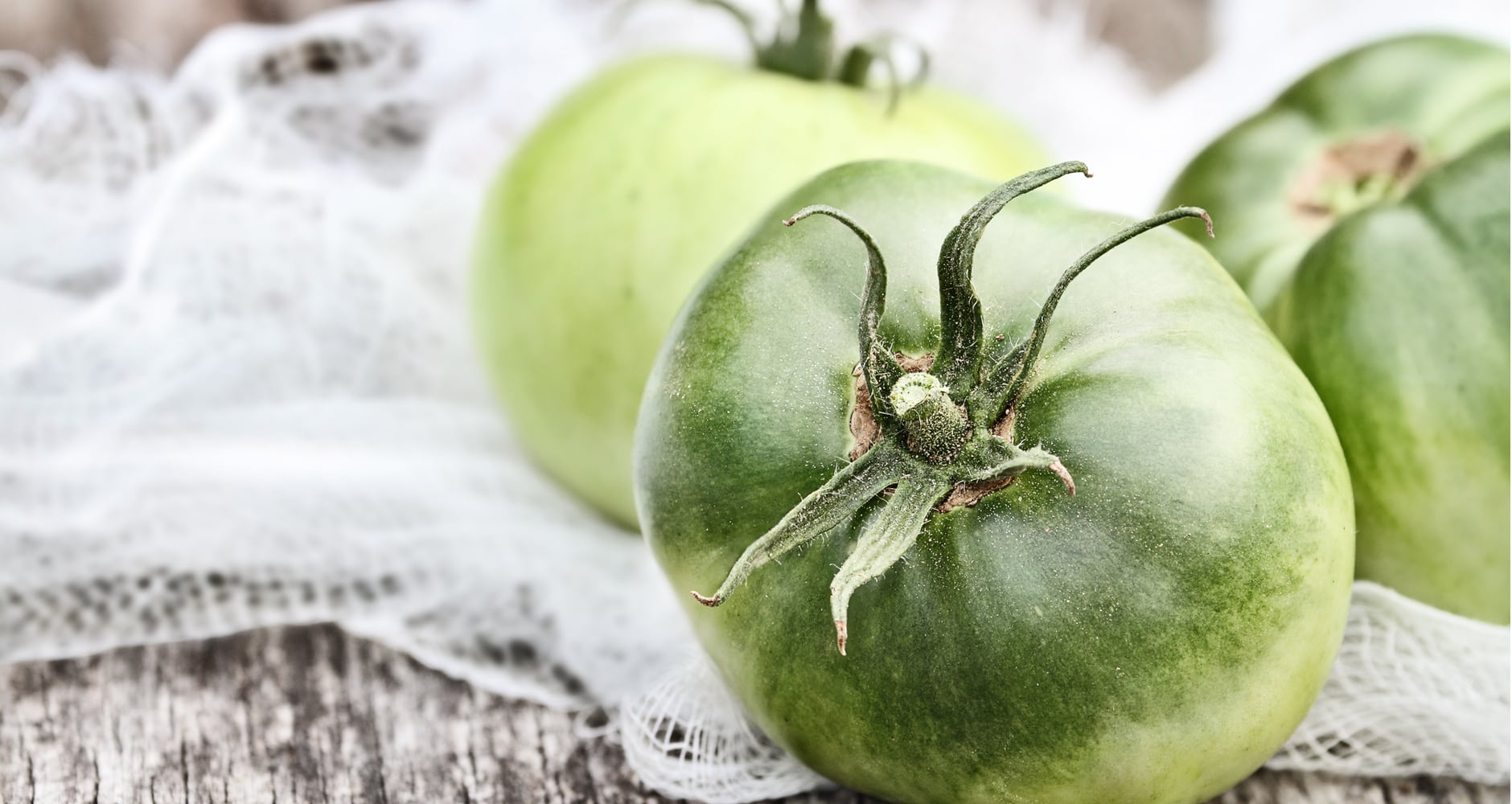 Farmers' Almanac Tip: Ripen Green Tomatoes Indoors