From Garden to Grill: Tasty Grilled Vegetable Recipes
Why not add a little something extra special to your cookouts with these tasty grilled vegetable recipes using veggies you grew?
Add a little something extra to your cookouts this summer with these tasty grilled veggie recipes using the vegetables you grew in your garden. The key is simplicity. These gems don't need a lot of seasoning.
Grilling vegetables requires a different strategy than grilling meats. They cook much faster than chicken or burgers so you want your heat to be medium rather than high. You can use either a charcoal grill or a gas grill.
Using a grill pan is optional. Any of these vegetables can be put right on the grates directly—just align them so that they don't fall through!
Serve your grilled veggies as a side with your favorite steaks and seafood, in a grilled antipasto salad, or by themselves!
Grilled Eggplant
Ingredients:
1 large eggplant
3 tablespoons olive oil
2 tablespoons balsamic vinegar
2 cloves garlic, very finely minced
1 pinch each thyme, basil, dill, and oregano
salt and pepper to taste
Cut the eggplant into several 1/2" thick slices (no need to peel). In a small bowl, whisk together the olive oil, balsamic vinegar, garlic, herbs, salt, and pepper. Brush both sides of the eggplant slices with the oil and vinegar mixture. Grill over high heat until browned.
Best-Ever Grilled Zucchini
What makes this recipe so wonderful is that it's simple. You don't need to douse these vegetables with much, but finishing with basil makes this recipe wake up your tastebuds. When selecting zucchini to grill, go for the smaller squashes as they are more tender and flavorful. Keep your eyes on these, though, as they cook fast.
Ingredients:
Zucchini squash, as many as you can eat!
Olive oil
Kosher salt and cracked black pepper to taste
Fresh basil as garnish, if desired
Directions:
Slice the zucchini lengthwise, about 1/2″ thick. Brush each slice with olive oil and top with salt and pepper. Grill on medium-high heat, turning each side until it reaches its desired doneness. Top with fresh basil and serve immediately.
Grilled Bell Peppers
Grilling peppers is best done when your fire isn't raging but more medium. Peppers transform into a wonderful grilled treat, full of flavor. Add them to other grilled vegetables for the ultimate salad!
Ingredients:
4 sweet bell peppers: yellow, red, orange
Olive oil
Directions:
Halve each pepper and remove the core and seeds. Rinse each half and dry thoroughly. You can also use the small colored peppers and leave them whole. Brush the skin side with olive oil and place on the grill, skin-side down. Close the lid and let the peppers cook, about 10 minutes.
Grilled Asparagus
Ingredients:
1 pound fresh asparagus spears, ends trimmed
1 tablespoon olive oil
salt and pepper to taste
Lightly coat the asparagus spears with olive oil, and season with salt and pepper to taste. Grill over high heat until browned, turning often.
Grilled Onions
Ingredients:
4 large onions
1/2 cup butter
salt and pepper to taste
Peel onions and remove ends. Cut each onion into quarters. Place two onion quarters and a pat of butter in a 6" square of aluminum foil, and season with salt and pepper. Fold foil into a neat, tight packet around the onion slices. Repeat with remaining onions. Set foil packets on the lower rack of the grill. Cook for 30 minutes until tender and cooked thoroughly.
Chili Lime Grilled Corn on the Cob
Ingredients:
4 ears sweet corn in husks
3 tablespoons unsalted butter
1 teaspoon finely grated lime zest
1 teaspoon chili powder
1/4 teaspoon garlic powder
1/2 teaspoon salt
1/2 teaspoon black pepper
Directions:
In a small bowl, combine butter, lime zest, chili powder, garlic, salt, and pepper. Set aside. Without detaching the cornhusk from the ear, carefully pull it back and remove the silk from the corn. Replace the husks, and soak the corn in water at least 30 minutes. If the husks are too loose, secure them with kitchen string. Remove the ears from the water and drain. Peel back the husks and dry the ears with a clean towel. Spread the butter mixture evenly onto corn. Replace the husks and grill for about 25 minutes, or until tender, turning about every five minutes.
More Ideas
More unusual selections include artichokes, Brussels sprouts, eggplant, kale, and romaine. For extra-flavorful results, marinate them in your favorite dressing in advance, or keep them simple with olive oil, sea salt, and fresh pepper. Kale, which can be a bit tough, becomes crispy and wilted when grilled. Enjoy it on its own, or add it to salads for a different kind of crunch.
What about pizza on the grill?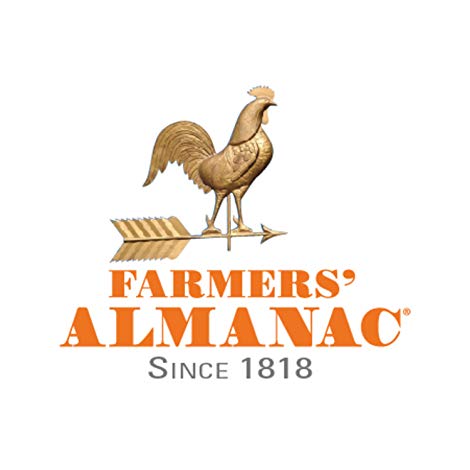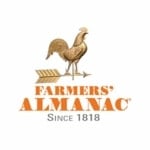 Keep Exploring