Spruce Up Your Garden With Weather Decor!
Let your weather-geekness and your green thumb mingle! These functional weather instruments make for stylish garden decor.
Does your green space need a little lift? One way can liven up your lawn and garden is through décor that not only looks beautiful, but captures the power of the sun, rain, wind and other elements. Whether you're a "green thumb" or an at-home weather watcher—or both!—adorn your outdoor spaces with any of these functional and eye- (and weather-) catching accents that you can enjoy through the fall months!
1. Rain Chains
If you love the idea of having a water feature in your garden, but don't love the landscaping work necessary to create one, consider hanging a rain chain instead. Rain chains create a cascading water feature by collecting rain water as it falls and funneling it downwards to the ground or into a rain barrel.
Hang one on the side of your house, garden shed, or gazebo and it can also direct the flow of water away from your flower beds during downpours.
2. Rain Gauges
Rain gauges may not be as pretty to look at as rain chains, but they perform a job that's vital to your garden's beauty—measuring how much of a drink Mother Nature provides to your plants and vegetables.
Today's rain gauge designs have come a long way from the bulky, clear plastic cylinders traditionally used by weather observers, and include glass gauges mounted on stakes, as well as "floating" gauges.
3. Weathervanes
Love it when your garden is filled with gentle breezes? Then a weathervane is a must! Weathervanes are one of the oldest weather instruments used to measure wind direction (dating back to the year 50 B.C. in ancient Greece).
But these devices, which traditionally adorned the rooftops of barns and buildings, are making a comeback in today's lawns and gardens. And best of all, these "garden weathervanes" couldn't be easier to install in your outdoor space, thanks to their stake or pole mounts.
Remember this tip if you'll be using your garden vane as much for weather observing as for garden art: the vane's arrow tells the direction the wind is coming FROM. (For example, if the wind is blowing and the weather vane points east, it is an east wind.) So be sure to correctly line up the directionals.
4. Windsocks
Windsocks are often used at airports to measure wind speed and wind direction but they a great way to add whimsy and motion to any lawn or garden. These devices are also good at keeping certain pests away from your garden. But keep that in mind (or adjust its location) if you're trying to attract birds.
5. Thermometers
Garden thermometers not only add interest to walkways and garden walls, they help keep an eye on how stressed your plants may be from heat or cold, too.
Remember this tip when deciding where to place thermometers: a shady spot is best. If a thermometer sits in direct sunlight, don't trust it to display the true air temperature—it'll read too high from having been warmed by the sun rather than warmed (or cooled) by the surrounding air.
Tell us: Do you use any weather instruments in your garden? Share with us in the comments below.
Like What You Read? You Might Enjoy…
Weather Instruments You May Want To Own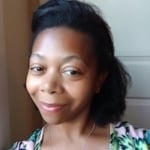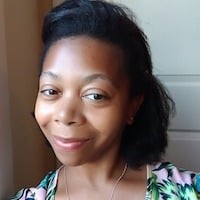 Tiffany Means is a freelance writer and a degreed meteorologist. She specializes in weather forecasting and enjoys making the subject of weather (and the science behind it) more relatable. She currently resides in the Blue Ridge Mountains of North Carolina.
Keep Exploring