Maple Sweet Potato Biscuits-Gluten Free!
Sweeten up your mealtime routine with these irresistible homemade biscuits!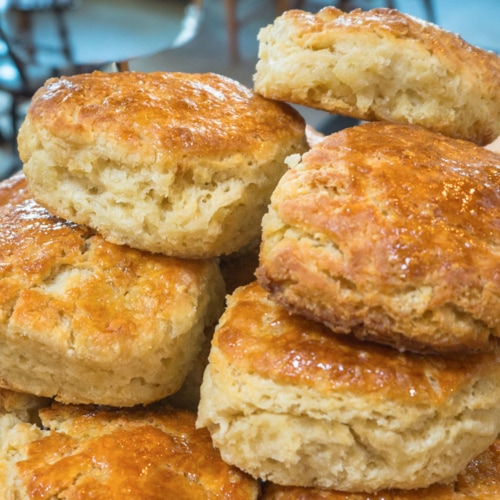 Maple Sweet Potato Biscuits-Gluten Free
Ingredients
1

large

sweet potato, pierced with fork

1 1/3

cups

gluten-free flour, plus additional

2/3

cup

yellow cornmeal

1

tablespoon

baking powder

3/4

teaspoon

salt

1/2

cup (1 stick)

chilled unsalted butter, cut into 1/2-inch cubes

1/2

cup

buttermilk

1/4

cup

real maple syrup

1/2

cup

pecans, toasted, chopped (optional)
Instructions
Preheat oven to 425°F. Line baking sheet with parchment paper. Microwave sweet potato until tender, about 6 minutes per side or until soft/done. Halve, and scoop out 1 cup flesh. Cool.

Blend flour, cornmeal, baking powder, and salt in processor. Add butter; pulse to a coarse meal. Add potato, buttermilk, and syrup; process to blend. Add nuts; pulse to blend.

Turn dough out onto a floured surface, and pat or roll into 8 1/2-inch square. Using a biscuit cutter or glass, cut out 8 large or 16 small biscuits. Transfer to a parchment-lined baking sheet. Bake 18 to 22 minutes or until golden brown.

Jaime McLeod is a longtime journalist who has written for a wide variety of newspapers, magazines, and websites, including MTV.com. She enjoys the outdoors, growing and eating organic food, and is interested in all aspects of natural wellness.