Pie Secrets: How to Bake a Masterpiece
These tips from the experts will ensure your pies steal the show, no matter what the occasion!
Are you the designated pie-maker this holiday season? Is the very thought of that giving you high anxiety? Pie-making doesn't have to send you into the stressful stratosphere if you understand the basics and follow the advice of the masters. Here are some pie-baking secrets from the experts so your pies will steal the show!
Pie Baking Secrets From the Experts
Below are a few pie baking secrets the experts recommend; use the methods that work for you!
Use a fork! For multi-ribbon county fair and state championship winner Kevin Knapp of Maine, it's important to use a fork —not a food processor—for the flakiest of crusts, noting the real technique is in how one cuts the shortening into the flour and binds it with the water. "You want the peaks of the shortening to be like a small pea, and water is mixed in a tablespoon at a time." He also says not to overwhelm the fruit filling with excessive spices that can mask it.
Never knead the dough: Pastry chef instructor Katie Liguori has been baking alongside her Long Island, New York, grandfather since she was 8 years old, and puts the onus on pie dough's tactile element in attaining the perfect pie. "You have to learn what the dough is supposed to feel like, whether it's too dry, too soft, or needs more water," Liguori said, "and never knead pie dough as it becomes extremely tough."
Ice water is key: Liguori also emphasizes the importance of using ice-cold water in the dough-making process, explaining that hot, warm or even lukewarm water from the tap will melt the shortening. She also advocates the use of shortening in her crust over butter, believing the latter breaks down too easily.
Butter is better. Conversely, for owner Nancy Stern of Pie in the Sky Bakery, whose evolving pie menu includes varieties such as wild Maine Blueberry, Lemon Chess, and Peach-Raspberry, butter is better. Though customers sometimes mention they think lard makes for a very flaky crust, Stern maintains butter provides both the desired flakiness and a wonderful flavor. Additionally, Stern and co-owner husband John, replace pie dough's requisite ice water with orange juice, which they say ensures a fool-proof crust. Adding a hint of apple cider vinegar helps the ingredients mix together well and further ensures a never-fail crust, according to the couple whose bakery produces about 7,000 pies a year.
Choose the right apple variety: When baking apple pies, experts say the type of apple you use can make all the difference. The best apples offer a mix of sweet and tart and don't break down to mush when you bake them. Experiment with a couple of varieties until the desired flavor and consistency is achieved. "My mother's favorite is to blend Cortland and Melrose in a pie," says Bill Dodd, program director for the Ohio Apple Marketing Program. "The more varieties you use, the richer the blend of flavor."
What about lard? Many pie bakers swear by lard. "Lard has properties that are unmatched in making pie crust. It's easy to work with, has a higher melting point and lower water content resulting in crispness and flakiness," says baking expert Ed Higgins, who has been baking pies for 35 years. "Butter is more delicate, melts into the flour more readily. This is why it really needs to be ice cold. The milk solids in butter impart flavor when they brown. I mix lard and butter to have the best of both worlds."
Sugar on top: One of the most popular pie baking secrets is this finishing touch. Martha Stewart Living says, "For an extra-crispy pie crust with a golden color, brush the unbaked top crust with water, and sprinkle it with sugar."
Liguori Family Apple Pie
Liguori Family Apple Pie
Ingredients
2/3

cup

shortening

2

cups

all-purpose flour pinch of salt

6-8

tablespoons

ice-cold water Milk for brushing dough

8-9

cups

fresh apples, peeled, cored and thinly sliced.

1

cup

granulated sugar

1/3

cup

all-purpose flour

1

teaspoons

cinnamon

1/4

teaspoons

nutmeg

1/4

teaspoons

almond extract lemon juice to sprinkle on apple slices few pats of butter
Instructions
In a large bowl, mix together flour and salt. Cut shortening into the flour mixture using a pastry blender until the mixture resembles coarse crumbs. Add water until a soft dough is formed; usually, all the water will be used. Make sure dough is not dry to the touch. Do not knead.

Cut dough in half and roll out both halves until about 1/4 inch thick and able to cover the bottom and top of a pie. Line pie dish with bottom crust.

Combine all ingredients for apple pie filling, minus the butter. Fill bottom crust with apple mixture. Add the pats of butter and place remainder of dough on top. Seal edges together so the filling doesn't leak out. Cut four slits on top, brush with milk and bake at 350° for 40-45 minutes or until bubbly and brown on top.

With Thanksgiving upon us, let the loving gift of fresh pie be your motivation to celebrate the seasons' fruitful bounties with family and friends.
With research and contributions from freelance writer Beth Herman.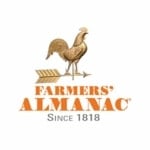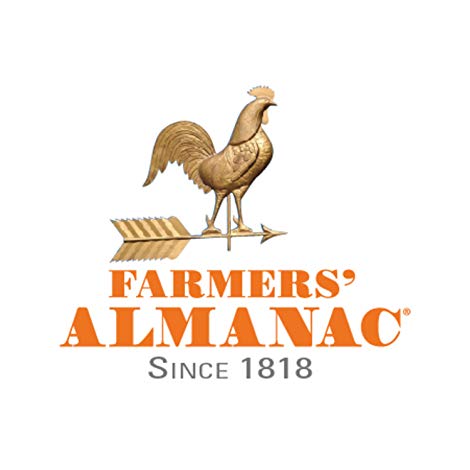 Keep Exploring