Note: We update our seasonal weather forecasts once a year, so be sure to bookmark this page or signup for our newsletter to get updates!
---
Here in the Northern Hemisphere, we welcomed spring on March 20, 2021, at precisely 5:37 a.m. EDT, with the arrival of the spring equinox. That's the official start of the new season, no matter what it's doing outside your window. The question on everyone's mind is: when will it actually feel like spring? Here's what the 2021 Farmers' Almanac is predicting based on our long-range weather formula for the US and Canada.
2021 United States Spring Weather Forecast – Soaked Spring Ahead!
According to our long-range outlook, spring 2021 will be mild and wet for most parts of the country, with plenty of thunderstorms, especially over the central and eastern states during late April. In some cases, a few storms might give rise to tornadic activity.
Temperatures will be slow to warm for the Great Lakes and South Central States. The Southwest will be dry and warm, while the Northwest will see spells of mild—albeit still wet—conditions. This wet weather pattern could dampen any outdoor activities.
Toward the end of May, an early spell of heat could blanket much of the eastern U.S. Unfortunately, it looks like unsettled weather over the Great Lakes and northeast U.S. could "cast a shadow" on a dawn solar eclipse on June 10th. Read more about the eclipse here!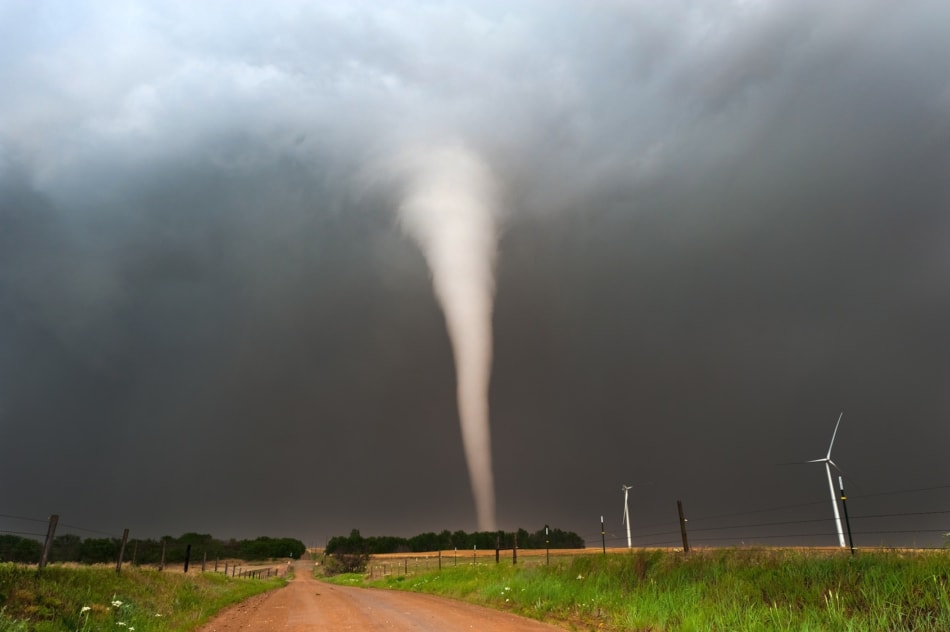 Easter is on Sunday, April 4, 2021. Will the weather impact your Easter Sunday plans? Check the forecast for your zone here.
What About Hurricanes?
Hurricane season runs from June 1 to November 30 (although they can occur any time – and NOAA is discussing move the official start date earlier), with traditional peak activity on September 10. Are you hurricane ready?
We had quite an active 2020 hurricane season. Will 2021 follow suit? See what we're forecasting in the 2021 Farmers' Almanac.
Read Hurricane Names for the 2021 Season
Spring is Gardening Season
If you're itching to start working the soil for your spring garden, don't forget to check our Average Frost Dates chart so you know when the traditional threat of frost has passed before planting your seedlings.
Here are some helpful links:
Favorite Spring Weather Lore
Some of the most well-known weather lore sayings are about spring—"April showers bring May flowers" is just one of many. See the list.
2021 Canadian Spring Weather Forecast – Wet & Wild!
The Canadian Farmers' Almanac is forecasting a mild and wet one for most parts of the country. Showers and thunderstorms will be prevalent especially over the Prairies and points east during late April, where potentially strong-to-severe thunderstorms might extend from eastern Manitoba and points east. Some storms may be capable of vivid and dangerous lightning, damaging winds and large hail.
And the preponderance of showery weather could hinder Easter Sunday and Victoria Day celebrations in the East. An early spell of midsummer heat could develop toward the end of May. And lastly, unsettled weather over the Great Lakes, Ontario, Quebec and the Maritimes could eclipse a dawn solar eclipse on June 10th.