How A Well-Stocked Pantry Can Save You Money
You can whip up inexpensive meals in a flash if you have the basic core ingredients on hand. Check out these easy ideas and stock up!
The average person in America spends over $900 on take-out food each year, and most admit it's because they don't have the energy to plan, shop, and cook each night. But with the right staple ingredients within reach, you're more apt to eat in if you know you can throw together a satisfying meal in minutes.
So put down your phone and put away that delivery menu! Our tips will help you get your pantry stocked with all the basics you need to cook healthy and delicious meals in a flash. The delivery people will miss seeing you, but they'll understand!
1. Grains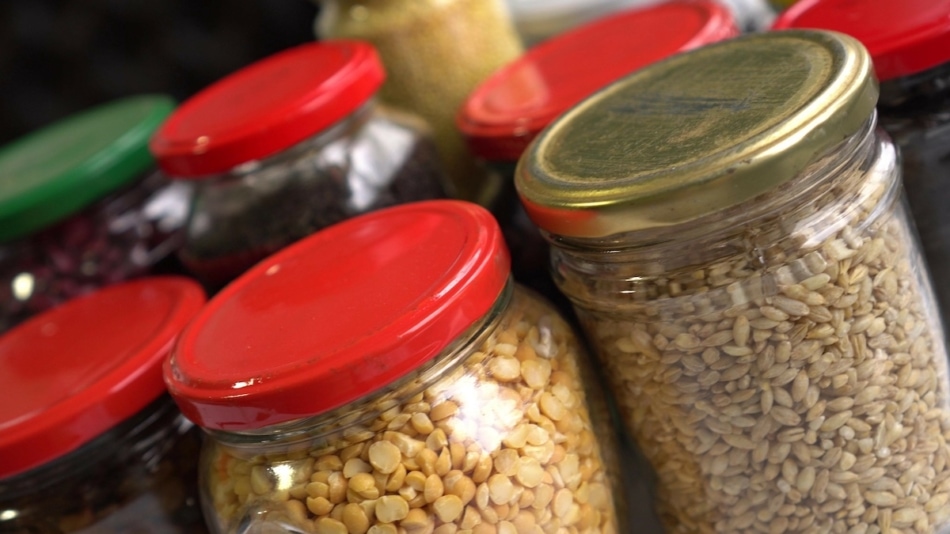 The variety of grains available to the regular consumer is pretty impressive: brown rice, black rice, wild rice; then there's quinoa, barley, tabouleh, freekeh, and farro, and many more centuries-old grains that are now power-food trends. Decide on a few favorites to keep on hand for salads, soups, and side dishes, and keep them in labeled, screw-top jars to preserve freshness (buying them in bulk is the most cost-effective way to purchase grains). They're inexpensive and quick to cook, plus super-nutritious and delicious.
2. Pasta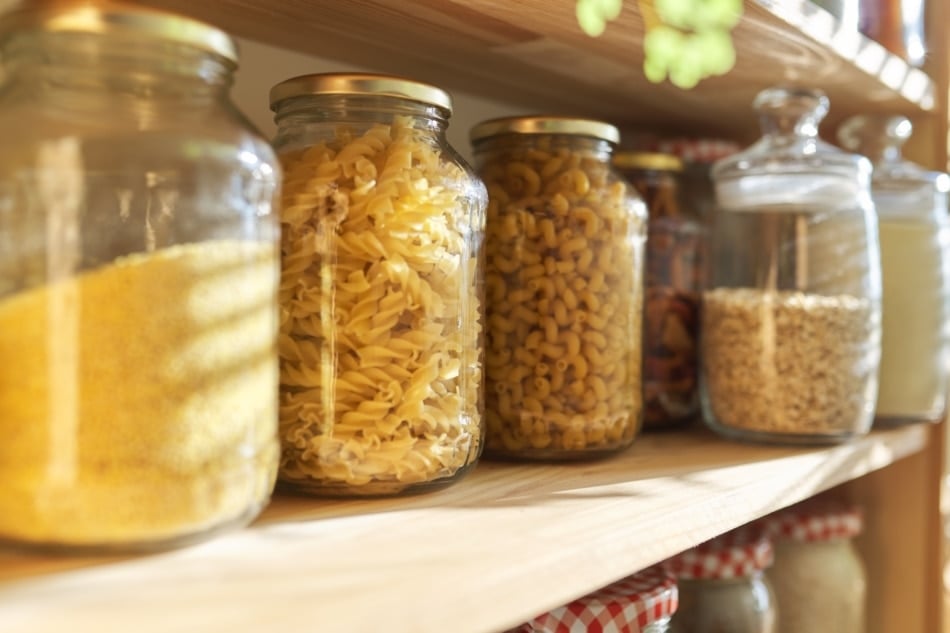 There are so many shapes, sizes, and flavors of pasta to choose from. You can whip up penne tossed with spinach and pine nuts one night, or a simple and savory couscous another night. Each has a very different flavor and texture to satisfy and add variety. And all come straight from your pantry. Plus, they're inexpensive. Stock up on assorted varieties when they go on sale.
3. Legumes
Legumes are fast and easy to add to soups or create side dishes. They're packed with protein and fiber while being inexpensive and filling. Flavorful and easy-to-make black beans and rice is a no-brainer when you're on a budget. Watch the circulars and fliers for when cans go on sale. And store brands are just as delicious and nutritious as brand names and are usually a fraction of the cost.
Dried varieties—beans, peas, and lentils—are also excellent to have on hand, stored in labeled, air-tight jars. And if you're not sure how to prepare beans or need new ideas to keep your family happy, we have are many wonderful recipes on our website to try!
4. The Can-Can
Obviously, including protein in your daily meals is important.
Chicken, tuna, anchovies, sardines, and salmon in your cupboard will liven up and add a healthy boost to any pasta dish or salad. Canned fish is good for the body, brain, and budget. Have canned smoked mussels or sardines you're not sure what to do with? With just a dollop of mayo, some chopped onions, a splash of vinegar, and a touch of salt, you have a quick cracker-topping for hors d'oeuvres for impromptu guests that is rich in protein and omega 3s. And to think you just pulled that out of the pantry!
Tomatoes: sauce and paste, chopped, whole and crushed. They're inexpensive, nutritious and loaded with antioxidants (canned tomatoes are an excellent source of lycopene). Having one or all of these on hand makes satisfying chilis, sauces, and soups just a can-opener away.
Canned Beans – In addition to dried beans, above, stock up on cans of black beans, chickpeas, and kidney beans. One of the most versatile varieties of beans is cannellini, also known as white kidney beans. Great in soups, dips, or eaten straight out of the can, they can be used in many recipes. Toss them with drained tuna, olive oil, a pinch of salt, a splash of vinegar, maybe some chopped onions and capers, and you have a quick Mediterranean meal that is pleasing to both the palate and the purse!
If you do your own canning after a bountiful garden crop, you know the value of having these gems on hand: tomatoes, okra, pickles, relishes, green beans, applesauce and more. Another reason to grow your own food—you can enjoy the bounties well beyond the growing season and keep food on the table year-round.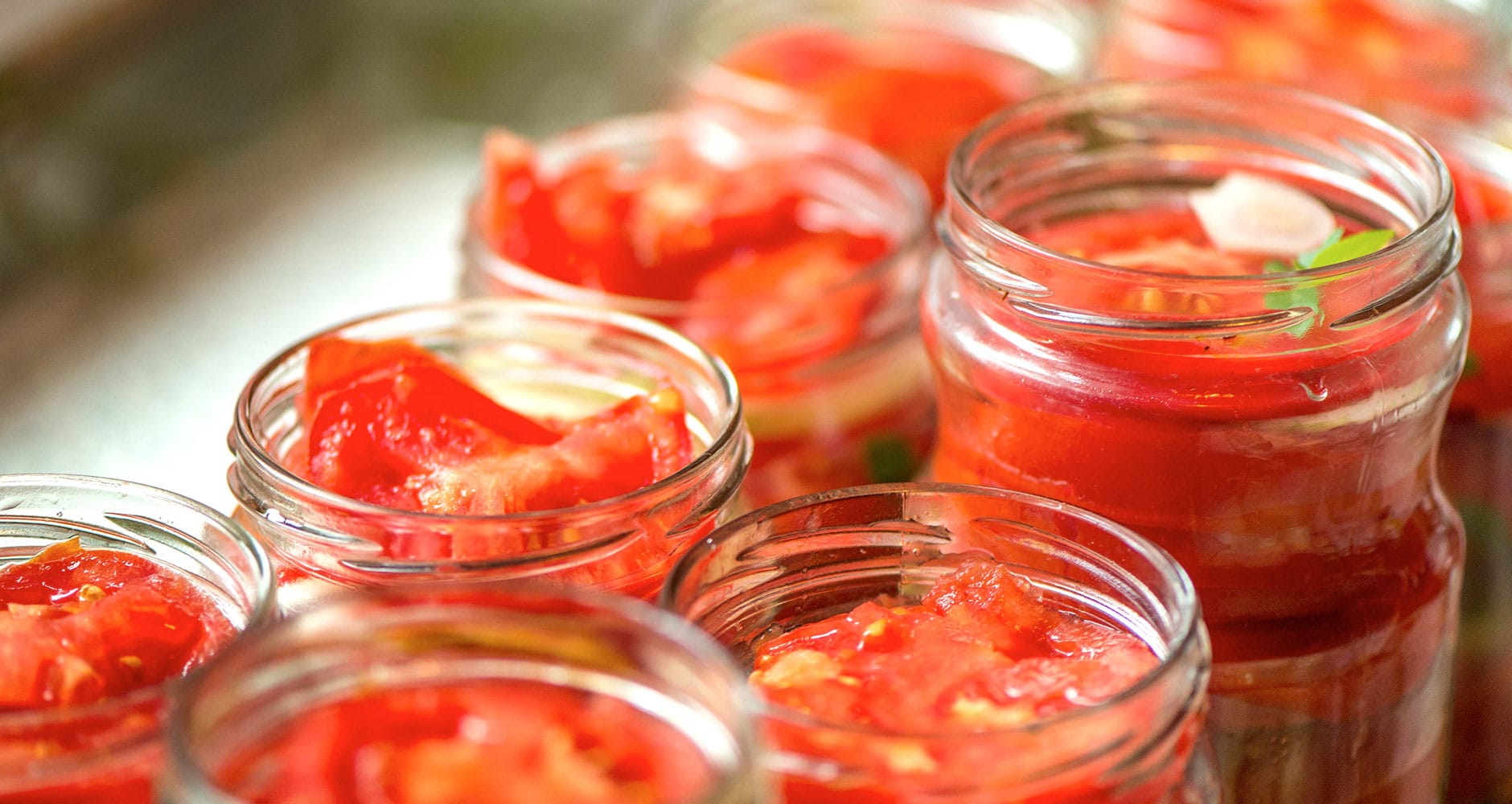 Be sure to mark cans with expiration dates and rotate them with new items as you stock the shelves.
5. In The Freezer
Expand the concept of the pantry to include your freezer for fish and meat when you're in the mood. When frozen items go on sale, stock up. It's a wonderful thing to have a bag of shrimp in your freezer at all times—you can whip up a meal, an appetizer, or a late-night snack that is low-calorie and delicious, fast, and affordable.
Also, keeping a stock of organic frozen veggies is a revelation. They're clean and chopped and ready to throw into a pasta dish, soup, stir-fry, or as a side dish. Plus freezing locks in nutrients. The same goes for fruits. Buy cartons of strawberries and blueberries when they're on sale, wash, and prep them, then throw them in the freezer to use in smoothies, lemonade on the patio, or for a quick, cool dessert.
See our tips for freezing food the right way here.
6. Condiments and Miscellaneous
Other pantry must-haves include:
Soup stocks and broth: chicken, beef, and vegetable.
Vinegars: red wine, rice wine, apple cider, balsamic.
Oils: avoid over-processed canola and vegetable oils and invest in cold-pressed olive oil, virgin coconut oil, or avocado oil. They may cost a little more, but a little goes a long way.
Olives: They perk up any salad or pasta dish with loads of flavor while adding healthy fats.
Nuts: raw, roasted, toasted or baked, to add crunch to salads, and make pestos. Be sure to keep them in airtight jars.
Sauces: Honey, molasses, Worcestershire, mustard, soy sauce, Sriracha
Potatoes, onions, and garlic. Use a wooden crate or box to store them off the floor.
By keeping your pantry well-stocked, you're keeping your kitchen full of non-perishable possibilities that can create a variety of inexpensive and healthy meals out of some basic core ingredients.

Christina Carr is a freelance writer and television producer who has worked for NASA, PBS and John Edward, the psychic medium. She is a proponent of sustainable and healthy living, and lives in NYC with her 4-year-old daughter and musician husband.