What's For Breakfast Around The World?
Learn which foods people start the day with in Australia, India, and other countries around the world!
In this country, if you were served rice and fish in the morning, you'd probably raise an eyebrow. But if you have travel plans to a different country, tasting local cuisine is an exciting part of the adventure. And we all know that breakfast is the most important meal of the day, so, we've asked friends around the globe — what do the locals eat to start their day? Read on!
What Do They Eat For Breakfast in Australia?
By Anjte Hurst, of Kalamunda, Western Australia
In Australia, you see the whole gamut: cereal, and toast with vegemite (a savory condiment spread made from brewer's yeast). There are lots of coffee drinkers and lots of tea drinkers. Since our family is on different schedules we don't eat breakfast together. Many people skip breakfast and opt for a quick breakfast of caffeine on the run. It's a fast pace of life for the majority over here and often good eating habits are never acquired. Thus, like America, there is a huge obesity problem.
Also because we are now a huge multi-cultural society, I would imagine breakfasts are interesting and varied in many a household. School breakfasts are not done here. School children often go to school hungry.
I have porridge, which is oats plus all the healthy additives like maca,* linseed, seeds, chia seeds and flakes, coconut, banana sliced bananas, coconut milk, and a little yogurt. Breakfast is my big meal for the day, plus a cup of green tea. My husband and teenage son eat healthy cereals of a different kind. I'm a huge advocate for an excellent breakfast!
*Maca root is part of the broccoli, radish, and watercress family, and looks like a very robust radish. It has an earthy taste with a nutty flavor and has an odor akin to butterscotch.
What Do They Eat For Breakfast in India?
By Allison Mackay from her trip to Karnataka, India
When I was in southern India I thoroughly enjoyed the large breakfasts. The star of the meal was usually dosa, an enormous crispy crepe made from fermented rice batter and black lentils that some refer to as crispy southern Indian pancakes. They are served with various dipping sauces, such as coconut chutney, (my favorite), sambar, which is a lentil-based vegetable stew, coriander mint chutney, tomato chutney, and countless other sauces. Almost all of the breakfast offerings are savory.
The funniest experience I had for an Indian breakfast was ordering corn flakes and milk off of the hotel restaurant menu. The milk was served boiling hot! (Then I remembered that in most of the country, even in the large cities, refrigeration is iffy and inconsistent, so the only way to make sure the milk is safe to drink is to boil it.) And how's this for different? Toast was served with a mixed pickle fruit jelly. I wasn't brave enough to try it.
Masala tea (Chai) was a favorite at breakfast. It is a delicious black tea boiled with spices and served with milk and sugar. Spices can vary, including cardamom, black pepper, cinnamon, ginger, and other flavors. This was also served boiling hot, even if the temps outside are in the 100 degrees Fahrenheit.
Lassies are yogurt based smoothie-type drinks. (If you're expecting a cold, frosty, icy beverage, you'll be surprised when you get a lassie and its room temperature.) They are not overly sweet, and very creamy; mango was my favorite.
What's For Breakfast in Northern Ireland?
By Ruth McVeigh of Belfast
In Northern Ireland, we have the traditional Ulster Fry – soda bread, potato bread, bacon, mushrooms, beans, and fried egg. However, we leave that traditional meal mostly to the tourists nowadays, as it's a bit of a heart attack on a plate! Most people just have breakfast cereal, fruit, or toast with tea or coffee. I think most families try to breakfast together if everyone is home, but with work, school, and other activities people are more likely to leave home at different times, so most eat alone.
How Do They Start The Day in Nicaragua?
By Karen Downing, a missionary living in Nicaragua
A typical Nica breakfast is Gallo Pinto (rice 'n beans – must be small red beans, only found in Central America), fried eggs, tortillas, sometimes fried plantains, leche agria (sour cream) and queso. On Sundays there is the tradition of Nacatamales for breakfast, which is a tamale boiled in banana/plantain leaves. It is corn meal, potato, carrot, onion, rice, and spices with a piece of pork or chicken. The Nacatamales are taken with coffee and bread. There is lots of starch in the Nica diet, thus the high rate of diabetes.
What's For Breakfast in the Philippines?
By Becky Elliot, from Mindanao, Philippines
Farmers normally go to work as early in the mornings as they can to avoid working in the heat. Between 8 to 9 a.m. they come home for a breakfast of rice served with eggs, fish, meat, or vegetables.  Those who cannot afford to have meat or don't raise chicken, pigs or cows, may have salted fish, vegetables, and coffee. Since farmers do not go back to the field until 2:30-3:00 pm, they have plenty of time to eat a leisurely breakfast.
People living in the city have rice with eggs, or dried fish, and coffee or chocolate for breakfast. Most people working in the city have to eat in a hurry because they are either office workers, storekeepers, fish vendors, tricycle drivers (motorcycle with a cab), or do any type of labor work. Most city workers do not have private vehicles, and take a tricycle or walk to work.
The wealthy have fried rice, fried, dried, or fresh fish, bacon, eggs, bread, vegetables, milk, or hot chocolate, or coffee. Basically, the upper class eats an American diet, except rice is always present and includes fried or dried fish. Since many have live-in maids, they have more leisure time and are not rushed at meals.
What Do They Eat For Breakfast in Puerto Rico?
By Annette Casasnovas Woods, from Juana Diaz, also lived in Ponce, and Humacao, Puerto Rico
When I was growing up in Puerto Rico we had family breakfasts, and sometimes hurried ones, when we were running late. Living in a tropical region, we often had fruit with breakfast: acerola, carambola (starfruit), Anon (type of apple), aguacate (avocado), bananas, chironja (grapefruit/orange), mango, or papaya.  We drank café con leche, which is coffee and milk, along with any of the following entrees:
Pan de agua, similar to French bread with eggs, and ham or bacon.
Funche, made with cornmeal, milk, water, butter.
Maizena, made with milk, cornstarch, sugar, egg yolk, vanilla, and cinnamon
Majaret, rice flour, sugar, coconut milk, whole milk, cinnamon stick, and sour orange
Farina (cream of wheat) made with ginger, milk, sugar, coconut milk, and orange peel.
Avena (oatmeal).
Sweet plantains with eggs.
Tortilla, which is an omelet made with tomatoes, cilantro, onion, peppers, garlic, and cheese.
Eggs served over white rice was eaten at breakfast, lunch, or dinner.
Breakfast in Switzerland
By Jim Acierno, living in Switzerland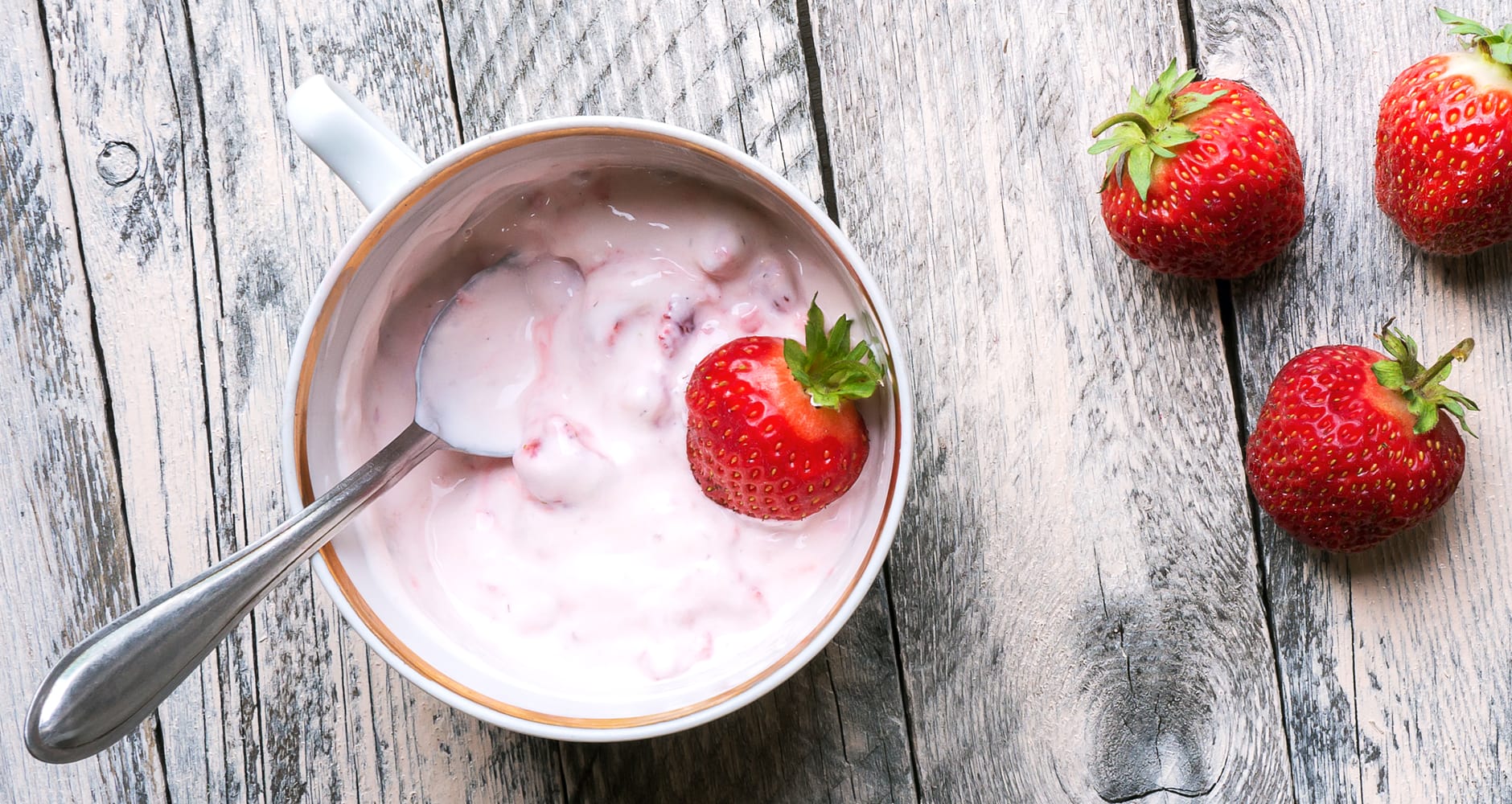 It's different here in Switzerland. They do not have what Americans would consider a breakfast meal. In fact, there aren't really breakfast restaurants here in Switzerland (i.e. diners, IHOP, etc). Folks just grab a croissant and coffee, or a small baguette and coffee, or yogurt (which is VERY popular here!), or just fruit. There's really no concept here of cereal for breakfast, or pancakes, waffles, etc.
Breakfast in Thailand
By Beverly Richardson, American missionary living in Thailand
A Thai breakfast is not much different from the other meals. Most likely they will have rice, but they will eat a variety of things with the rice. Mango sticky rice is a favorite, which has coconut milk and sugar. They may add chicken, beef, or pork balls to the rice. Instead of rice sometimes they will eat noodles. Soup is another option for a Thai breakfast, or simply eating the leftovers from the night before.
Have you traveled to another country? Share with us what was for breakfast in the comments below!

Deborah Tukua is a natural living, healthy lifestyle writer and author of 7 non-fiction books, including Naturally Sweet Blender Treats. She has been a writer for the Farmers' Almanac since 2004.
Keep Exploring