Which Pasta Goes With Which Sauce?
Turns out, there IS a reason why linguine gets paired with clam sauce and penne gets creamy vodka sauce. We explain "the rules" (which are meant to be broken), plus share a delicious recipe to try!
Pasta comes in a myriad of shapes and sizes, and it can be confusing to choose the right pasta shape with the right sauce. Believe it or not, you're not supposed to just top any old pasta with any old sauce.  Turns out, there's a reason why certain pastas are paired with specific sauces. How do you know which pasta shape goes best with which sauce?
Which Pasta Shape Goes Best With Which Sauce?
A good rule of thumb when pairing a pasta shape with sauce is, "thin with thin, and thick with thick." Meaning, pair smooth-surfaced, long, thin pasta—such as spaghetti, angel hair, or linguine—with wetter, thinner, butter- or olive oil-based sauces. Think of traditional pair-ups like linguine with clam sauce, or the simple spaghetti aglia olio, which is spaghetti with nothing more than a simple sauce made of good olive oil and garlic.
Thicker, richer, creamier, chunkier sauces tend to go well with larger pasta shapes with more surface area or textured surfaces designed to capture more sauce for a complete taste experience. So something like Fettucine Alfredo, a specialty of Northern Italy, uses a wider, flatter noodle to capture the richer sauce of butter, cream, and cheese. Penne alla Vodka is a tomato cream sauce that adorns ridged tube shapes cut on an angle. More sauce is delivered to you by clinging to the ridges and filling the hole of the penne (we've got the recipe for it, below!)
The classic dish of spaghetti and meatballs, with a thick meat sauce, is not something you see often in Italy. In Italy, a thick meat sauce, like Bolognese, is usually served with a larger, flatter, more substantial pasta such as tagliatelle (long, flat ribbons), farfalle (bowties), and pappardelle (broad, flat noodles); or else a large tubular shape like rigatoni, for the same reason—delivering more of the sauce to you via the pasta that will hold the most of it. In fact, the largest and flattest pasta shape of all, lasagne, is considered one of the penultimate deployments of Bolognese sauce.
Rules Are Meant To Be Broken!
Of course, rules are meant to be broken, and the best pasta shape to break those rules with is spaghetti. Spaghetti matches with so many different sauces, thick and creamy, to chunky, or thin. From the super simple Roman classic Spaghetti caccio e pepe, which is nothing more than spaghetti with pecorino Romano cheese and black pepper, loosened up with a little of the starchy cooking water from the pasta pot; to Carbonara, a rich sauce of bacon, eggs, and Parmesan cheese; to Puttanesca, a salty, chunky concoction of anchovies, olives, capers, tomatoes, oil and garlic — you can't go wrong with easy, inexpensive spaghetti.
But no matter which pasta you choose, a good chef knows to always look for a balance of pasta and sauce. Sauce should simply adorn the noodles—cling to it, not overwhelm it so that your pasta is swimming in it. If you serve your dish and everyone at the table needs a bib, you've used too much.
Try this delicious pasta dish that traditionally uses penne (and now you know why), but you can use any pasta you choose—it will surely wow your dinner guests!
Penne alla Vodka
Ingredients
Ingredients:
1

pound

penne pasta

2

cloves garlic, crushed

1

whole

medium onion, finely chopped

3

tablespoons

butter

2

tablespoons

olive oil

1

cup

vodka (any brand)

1 – 14

oz.

can tomato puree or tomato sauce

3/4

cup

heavy cream

Pinch

red pepper flakes

1/2

teaspoon

salt, freshly ground black pepper, freshly grated Parmigiano Reggiano

2

tablespoons

Italian flat leaf parsley, chopped
Instructions
Cook the pasta according to package directions to al dente.

Meanwhile, in a large skillet, sauté the garlic and onions in 2 tablespoons of the butter and the olive oil over medium-low heat until soft, but not browned (if you burn the garlic, start over!).

Carefully pour in the tomato puree, and then the vodka. Stir the mixture until it's thoroughly combined, and cook for about 2 minutes—the alcohol in the vodka will burn off.

Reduce the heat to low. Pour in the heavy cream. Stir to combine, then turn heat to the lowest possible simmer while you wait for the pasta to be done.

Sprinkle in the red pepper flakes and add salt and pepper to taste. Finally, stir in the remaining 1 tablespoon butter.

Drain the pasta (do not rinse!) and add to the sauce; toss to combine. To serve, add a serving of the pasta to a pasta bowl or plate, then sprinkle on some parmesan, parsley, and black pepper. Serves 4-6.
Want to try making your own fresh pasta? Check out our National Pasta Day Post for ideas!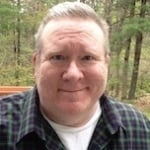 Edward Higgins is a freelance writer, artist, home chef, and avid fly fisherman who lives outside of Portland, Maine. He studied at Skidmore College and Harvard University. His article 10 Best Edible Insects appears in the 2020 Farmers' Almanac.