Tip of the Day:
Our NEW long-range winter forecast for 2020-2021, dubbed "The Winter of the Great Divide" has arrived!
Upcoming Events
See what we're forecasting for your holiday weekend.
What's happening in the night sky this month? Here's our list of celestial events you won't want to miss!
When is the Winter Solstice? The next winter solstice for the Northern Hemisphere occurs on Saturday, December 21, 2020 at 5:02 a.m. EST. What Is the Winter Solstice? It's the astronomical moment when the Sun reaches the Tropic of Capricorn, we have our shortest day and longest night of the year in the Northern Hemisphere
Current Moon Phase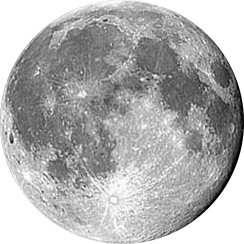 Featured Articles
Happy International Dog Day! Check out these 10 fascinating facts you may not have known about Man's best friend.
Our Planting Guides
Our Planting Guides contain everything you need to know about planting, growing, and caring for these garden favorites!
Recent Articles
Learn more about the cooking technique known as sous vide and how it can be used for canning, particularly cucumbers and jalapeño peppers. A big thanks to Steve from Serious Keto for producing this video! Want to learn more about keto/low-carb or in more kitchen techniques and hacks? Visit the Serious Keto YouTube Channel or