Updated every single day, Farmers' Almanac calendars provide information on Weather, Best Days, Fishing and more! Plan your day and grow your life using our weather forecast, fishing calendar, gardening calendar, moon phase calendar, and Best Days calendar. If you would like to access 12 months worth of information on any of our calendars Farmers' Almanac Memberships start at $9.99 a year.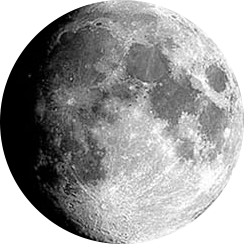 Current Moon Phase
Waxing Gibbous
80% of Full
Moon Phase Calendar
Full Moon Dates, Times and Names
September 26th – September 27th
Extra good for vine crops. Favorable days for planting aboveground crops.
Full Gardening Calendar
Moon's Astrological Place in the Zodiac
Sep 26

Pisces

Sep 27

Pisces

Sep 28

Aries
View Zodiac Calendar