Join Our Growing Online Community, The Farmhouse.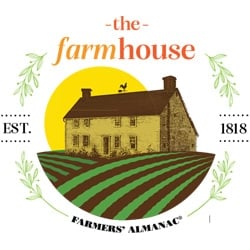 Become a member of The Farmhouse today and get instant access to all months of our popular planning calendars and weather forecasts, plus access to members-only articles, special discounts, fewers ads on our site, and much more to come.
Plan your fishing trips and gardening activities 12 months in advance! (Our All-Access Membership comes with a copy of the current print edition of the Farmers' Almanac*)
Nothing to download – Join the Farmhouse Community today!
Join the Farmhouse Community and get 12 Months of Dates In Advance. Membership includes:
See Dates a year in advance:
Yes! Canadian Members will get instant access to 12 months worth of Canadian specific forecasts.
Choose the membership option that's right for you:
Includes 12 months of online access to Advance Weather Forecasts, Gardening, Fishing, Best Days, Moon Phases, and Zodiac Calendars.
All-Access Membership
Includes Premium Membership PLUS a printed copy of the U.S. Farmers' Almanac mailed to you.
(Free shipping included!)
Gift a Membership – Invite your friends to the Farmhouse. Gift Memberships are now available.
Cancellation/Refund Policy
If you signed-up for an online membership, you may cancel your Premium or All-Access membership by emailing [email protected]. Please note: To receive a full refund, you must cancel your PREMIUM membership within 3 business days of signing up. For ALL-ACCESS Membership, since we ship a printed copy of the Almanac to you, for a full refund you must request an ALL-ACESS cancellation and refund within 1 business day from signing up. (If you place your order on the weekend, you will have until 5pm Eastern Time on the following Monday to request a full refund.) If you cancel at any other time, we will not be able to refund your membership fees.
*IMPORTANT: The print edition of the Farmers' Almanac is always released in August of the previous year (i.e. the 2023 Farmers' Almanac was released in August of 2022).
Autorenewal Cancellation Policy
Unless you notify us 24 hours before your autorenewal is scheduled to charge, we cannot refund your money for autorenewals. Your membership will automatically continue and you authorize us to collect the applicable membership fees and any taxes using the payment we have on record for you. Email us at: [email protected]