Container Gardening: Grow Your Own Food in Small Spaces!
Want to grow fresh, nutritious vegetables but you don't have the space? Try this easy method, no yard required!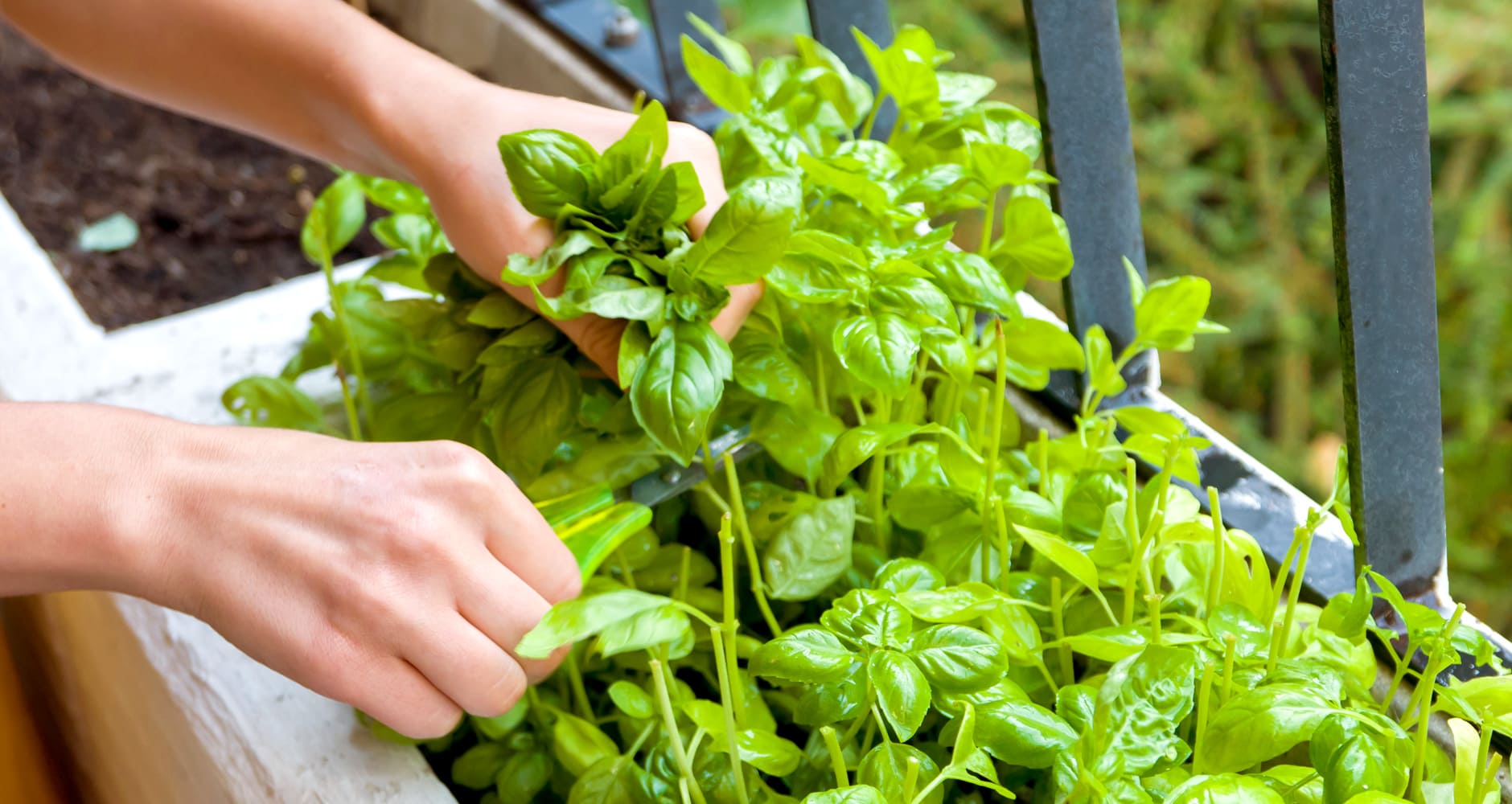 Spring means it's time to get your hands in the dirt and get your vegetable garden started. What's that you say? You have no backyard or green space to grow your own food? No worries! You can still raise fresh, nutritious, homegrown vegetables just about anywhere, as long as you can find yourself some sturdy, simple containers.
What Is Container Gardening
Container gardening is an easy, enjoyable way to grow your own vegetables, and can be done on a windowsill, patio, balcony, doorstep, or any space that will provide sufficient sunlight and ease of care.
The best part is, almost any vegetable that will grow in a typical backyard garden can also do well in a container. Some vegetables that are well-suited for container gardening are tomatoes, peppers, eggplant, cucumbers, bush beans, lettuce, spinach, summer squash, radishes, and herbs. Other vegetables that can do well in containers if the conditions are right are cabbage, kale, broccoli, and cauliflower.
Get Started!
When making the decision to container garden, you will want to think about many of the same things you'd be thinking about if you were gardening on a piece of land, such as healthy soil, adequate sunlight, enough water, good fertilizer, and thoughtful pest management. Of course, when container gardening, you will also have to think about what types of containers you will grow your vegetables in.
What Type of Container Should You Use?
Almost any type of container can be used for growing vegetables. You can choose simple containers like buckets, baskets, tubs, or wooden boxes, or you can get creative and plant in shoes, recycled sinks, and bathtubs, or even a kiddie pool. Whatever container you choose, you will want to make sure you match the type of plant you grow to the size of the container. (Big plant? Think big pot!)
For vegetables such as summer squash, tomatoes, peppers, and eggplant, you will find that five-gallon buckets, or something similar in size, are the best fit. For vegetables like Swiss chard, broccoli, cabbage, and cauliflower, one to two-gallon containers work better. Smaller containers — about 4-6 inches deep — can be used to grow vegetables like lettuce, spinach, and herbs.
You'll also want to be careful about the material your container is made of. Containers are either porous or nonporous. Plastic, glazed ceramic, and dark glass containers are nonporous and hold water better. Wood, unglazed ceramic (like terra cotta), or papier mache pots are all porous and lose moisture more quickly. You can plant in either porous or nonporous containers, but you will need to adjust how much, and how frequently, you water your plants, and pay special attention to drainage. To aid in good drainage flow, make sure any container you use has several drain holes along the bottom edge.
After you've chosen containers appropriate to the vegetables you plan to grow, and placed your containers in the warmest sunniest spot you can find, you will need to choose a suitable growing medium. A good growing medium will hold water and provide adequate nutrients and physical support to grow healthy plants. A good growing medium must also drain well, otherwise, your plants could end up in a puddle and drown! A standard potting soil that you find in your garden store should work just fine. You can add some organic compost to your soil mix for heavy feeders like tomatoes and peppers. A good estimate is to fill your container with 2/3 potting soil to 1/3 organic compost.
Once you've got your containers filled with healthy soil, you can either direct seed or transplant healthy, strong, seedlings into your containers. What comes next is the usual care and attention you would pay to any of your plants — regular watering, feeding, and some good old fashioned TLC.
Troubleshooting for Container Gardening
Be mindful of overwatering. Make sure your soil is like a damp sponge. Once your plant is fully grown, it is OK to let it go a few days without watering. Be careful that plants in porous containers, like ceramic pots, don't dry out too much, though. Wrapping a moist towel around the pot sometimes helps. Watch for poor drainage due to inadequate drain holes or compacted soil. It's never too late to drill more holes. Finally, keep an eye out to make sure your plants aren't outgrowing their pots. This is a sure sign that the pot may have been too small to begin with, which is why choosing the right container is so important.
Just like any other kind of gardening, container gardening is an adventure, with lots of unexpected twists and turns not always predicted on your road map. However, you can be successful at container gardening if you are attentive and observant. Most of all, don't forget to take time to enjoy the fruits of your labor!
A Few More Tips For Container Gardening!
Avoid containers with narrow openings.
Cheap plastic pots may deteriorate in UV sunlight and terracotta pots dry out rapidly. Glazed ceramic pots are excellent choices but require several drainage holes.
Wooden containers are susceptible to rot. Redwood and cedar are relatively rot resistant and can be used without staining or painting. Avoid wood treated with creosote, penta or other toxic compounds since the vapors can damage the plants. One advantage of wooden containers is that they can be built to sizes and shapes that suit the location.
Use containers between 15 and 120 quarts capacity. Small pots restrict the root area and dry out very quickly. The size and number of plants to be grown will determine the size of the container used. Deep rooted vegetables require deep pots.
Make sure your pot has adequate drainage. Holes should be 1/2 inch across. Line the base of the pot with newspaper to prevent soil loss.
In hot climates use light-colored containers to lessen heat absorption and discourage uneven root growth.
Set containers on bricks or blocks to allow free drainage.
Line hanging baskets with sphagnum moss for water retention. Keep baskets away from afternoon sun.
If you choose clay pots, remember that clay is porous and water is lost from the sides of the container. Plants in clay pots should be monitored closely for loss of moisture.
See the 10 Easiest Vegetables To Grow in Pots.
Sherie Blumenthal is a Food Access Coordinator with Lots to Gardens, an urban gardening and community nutrition initiative sponsored by St. Mary's Health System in Lewiston, Maine.