St. Patrick's Day falls on March 17th each year. Whether you're Irish or not, chances are you've celebrated St. Patrick's Day at some point in your life. People of all backgrounds love to go to St. Patrick's Day parades, wear green clothing, and decorate with shamrocks.
Though the day has morphed over the years into more of a secular celebration, St. Patrick's Day was originally a religious holiday intended to commemorate the life of St. Patrick, the man credited with bringing Christianity to Ireland.
Who Was Saint Patrick?
Born in Britain, Saint Patrick was captured by slave traders when he was 16 and brought to Ireland to be a shepherd. After six years of imprisonment, he escaped back to Britain. While imprisoned, though, he had become a devout Christian. He is said to have had visions from God, telling him to go back to Ireland and spread the gospel. He spent the next twenty years preaching and teaching in Ireland, and creating churches and monasteries throughout the country.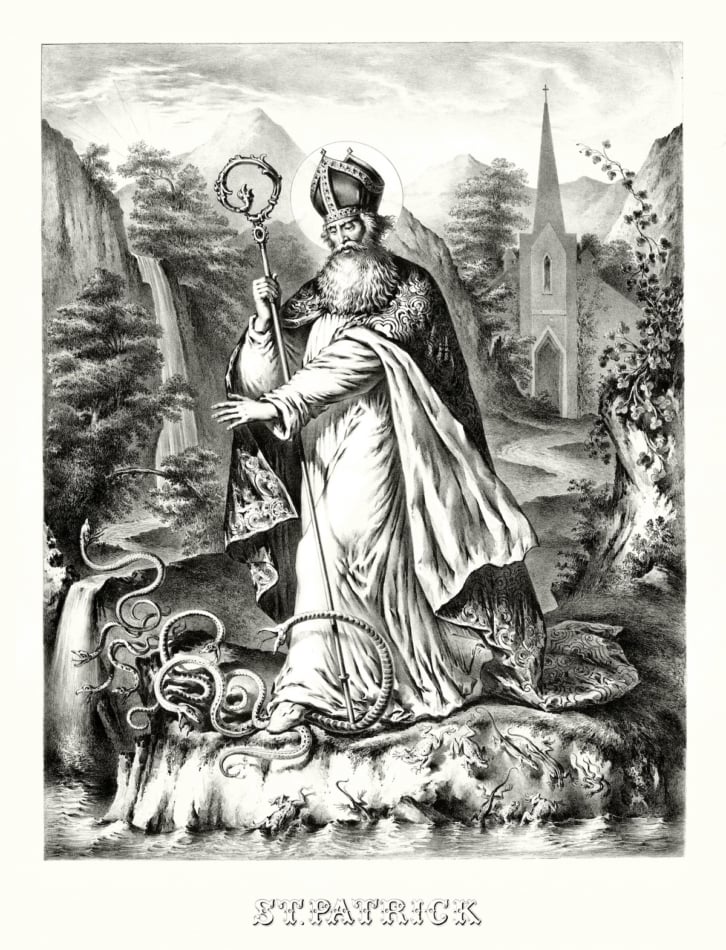 There are a number of ways to celebrate the "Wearing of the Green." You could drink a green beer or an Irish stout, sing When Irish Eyes Are Smiling or Danny Boy with friends, or just sit around your television watching old Bing Crosby and John Wayne movies. While all of these activities are fun, and traditional, one of the best ways to celebrate St. Patrick's Day is to sit down to a wholesome Irish meal with family and friends.
What Is a Shamrock and What Does It Have to Do With St. Patrick's Day?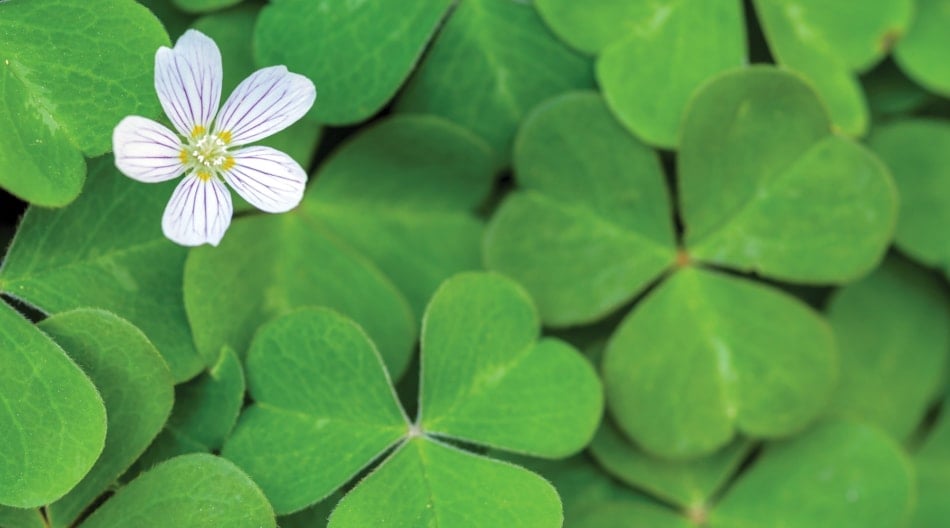 The shamrock is the most iconic symbol of St. Patrick's Day, but what do you really know about this tiny three-leaved plant, and why is it associated with the holiday?
Legend and tradition state that the shamrock was a vital part of St. Patrick's teachings. He used its three rounded leaves growing on a single stem as a natural symbol simplify the concept of the Trinity. It is also said that the deep green color of the shamrock, which became Ireland's emblem, cancels out the superstition that it is bad luck to wear green.
Which Plant is a True Shamrock?
Which plant St. Patrick chose as the shamrock has been debated for some time. There are several strong candidates among the members of the pea family:
White clovers are a natural choice for the original shamrock. These ground-hugging plants are native to Europe and naturalized in this country. They grow in pastureland, to the delight of dairy herds, and in lawns, to the dismay of gardeners.
A rose-flowered variety of white clover (trifolium repens minus) is listed in some seed catalogs as the "true Irish shamrock."
Yet, there are those who opt for hop or yellow clover (T. procumbens.)
Some claim another member of the pea family as the real shamrock. Oxalis acetosella, also known as wood sorrel and shamrock, has large clover shaped green leaves, much bigger than the unrelated clover you see growing in a lawn or hayfield. There are many varieties of Oxalis, but the one most commonly sold as houseplants have lovely tiny, fragrant, white flowers.
Want to grow your own Shamrocks? Learn how!
What Does Shamrock Mean?
The literal translation of shamrock is "seamrog" and means "summer plant." It is in the spring and summer when shamrocks grow lush in the Irish fields.
Shamrocks Are Not Four-Leaf Clovers!
Shamrocks and four-leaf clovers are often confused or used interchangeably. But shamrocks have 3 leaves. And four-leaf clovers are a symbol of good luck. Each of the leaves symbolize: Love, hope, faith, and luck! Four-leaf clovers are considered to be especially lucky as they are thought to ward off evil spirits. This belief dates back to ancient Celtic times and predates St. Patrick.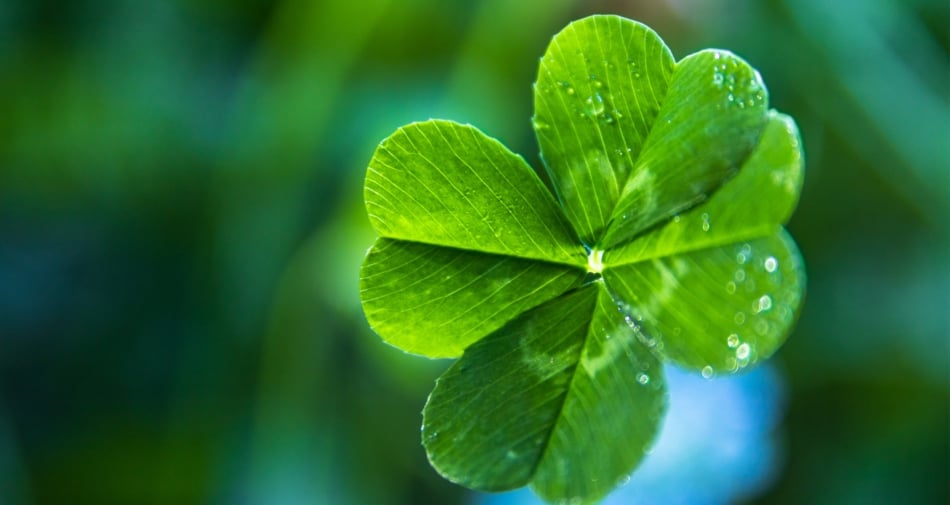 Shamrock Legends
There is more to the legend surrounding the shamrock. The trefoil in Arabic is called shamrakh. It was held sacred in Iran as an emblem of the Persian Triads. And in his Natural History, Pliny claims that serpents are never found where trefoil grows and that the plant prevails against the strings of snakes and scorpions.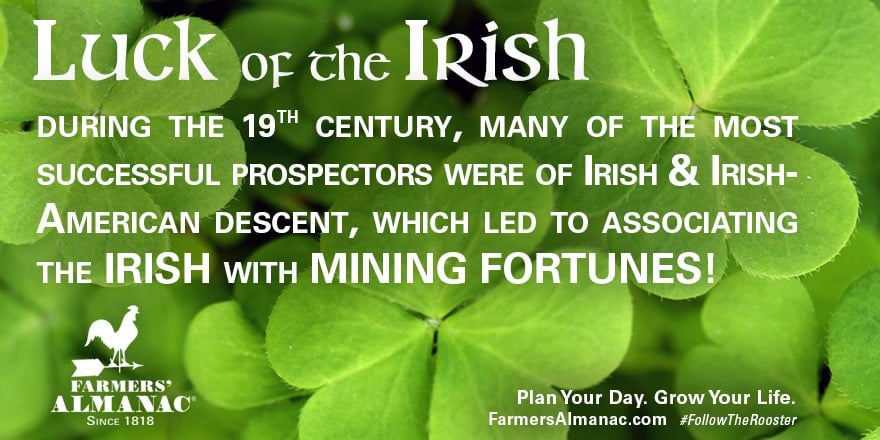 St. Patrick's Day Recipes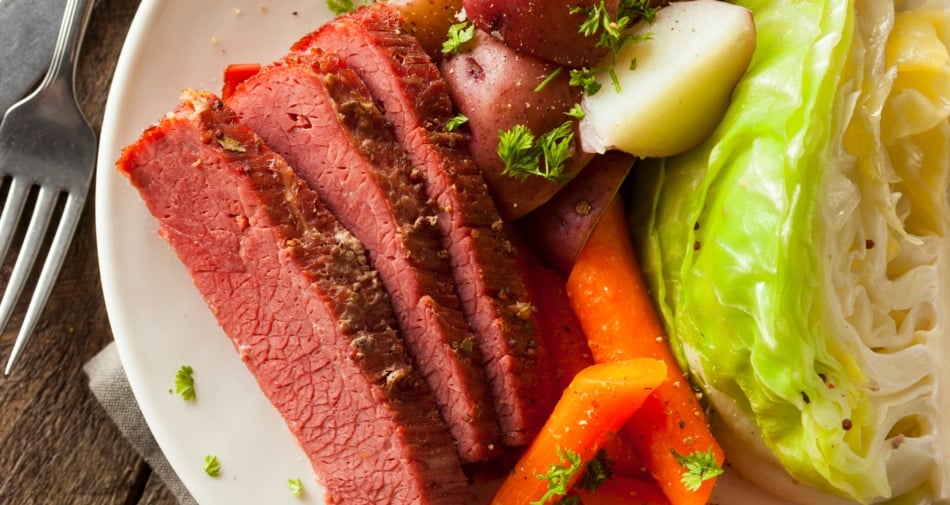 10 Fun Ways to Celebrate St. Patrick's Day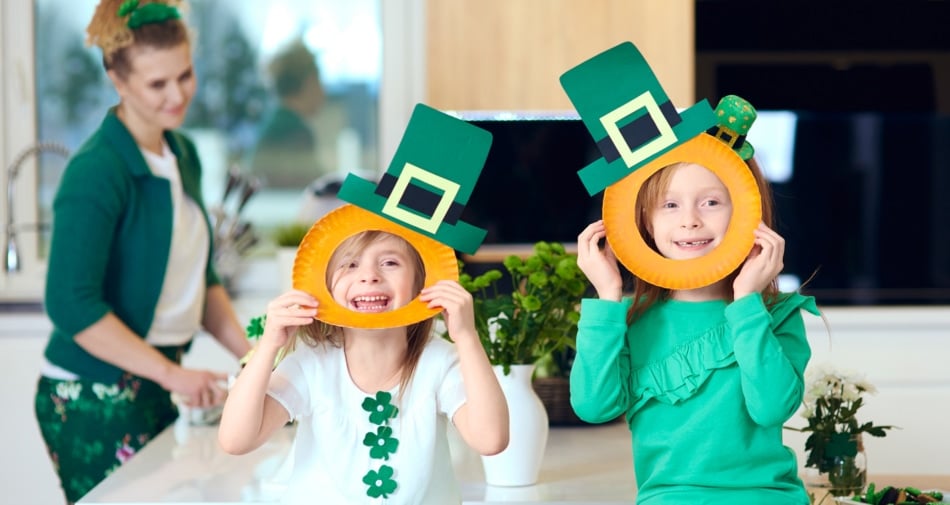 What are your plans this St. Patrick's Day? If you're still trying to decide, why not try some of these fun ideas? And remember, no matter what your heritage, on St. Patrick's Day, everyone is Irish!
Wear green — Okay, this is the obvious one. But dressing for St. Patddy's can go beyond a green shirt. Try being green from head to toe — pants, shoes, hat, face paint, and even a green wig! Nobody said it was easy being green, but people will love you for it on March 17.
Attend a parade — If your city holds a St. Patrick's Day parade, go! And if not, why not plan a shamrock get-away to a town that does? Some of the cities with grand celebrations include New York, Montreal, Boston, Chicago, and Savannah, Georgia. If you're really feeling the St. Patty's spirit, you could take that trip to Ireland you've always dreamed of. If traveling isn't in the budget, you're sure to at least find a good parade on television.
Throw a party — Invite your friends over for a St. Patrick's Day party. Award a prize to the greenest dressed guest. Hide a pot of gold, and send guests on a treasure hunt.
Eat green foods — This is the day to eat all your favorite green foods — salad, guacamole, green peas, zucchini, pesto, pistachios, lime sherbet, green frosted cupcakes, and the list goes on and on.
Decorate — Green your home or office with strands of green lights, shamrocks, leprechauns, and streamers.
Look for four-leaf clovers — Pack a picnic and head to the park or just relax in the backyard while you look for one of those lucky four-leaf clovers.
Play Celtic music — Pull out those old favorites or pick up a couple of new CDs at the store.
Send St. Patrick's Day greeting cards — Sign your last name with an O' in front of it!