Easter will next occur on Sunday, April 17, 2022. You probably already knew that Easter falls on a different date each year… but why?
Upcoming Dates for Easter
| | |
| --- | --- |
| Year | Date of Easter |
| 2022 | April 17 |
| 2023 | April 9 |
| 2024 | March 31 |
| 2025 | April 20 |
Why Does Easter Fall On A Different Date Each Year?
Easter and the many church holidays related to it—such as Ash Wednesday, Palm Sunday, Good Friday—are called "moveable feasts," because they do not fall on a fixed date on the Gregorian calendar, which follows the cycle of the Sun and the seasons. Instead, these days follow a lunisolar calendar, similar to Jewish holidays.
How Is The Date of Easter Determined?
According to a Fourth Century ruling, the date of Easter is set for the first Sunday following the Paschal Full Moon, which is the first full Moon of spring, occurring on or shortly after the vernal equinox, or spring equinox. March 22 is the earliest Easter can occur on any given year, and April 25 is the latest. If that first spring full Moon occurs on a Sunday, then Easter will be observed the following Sunday.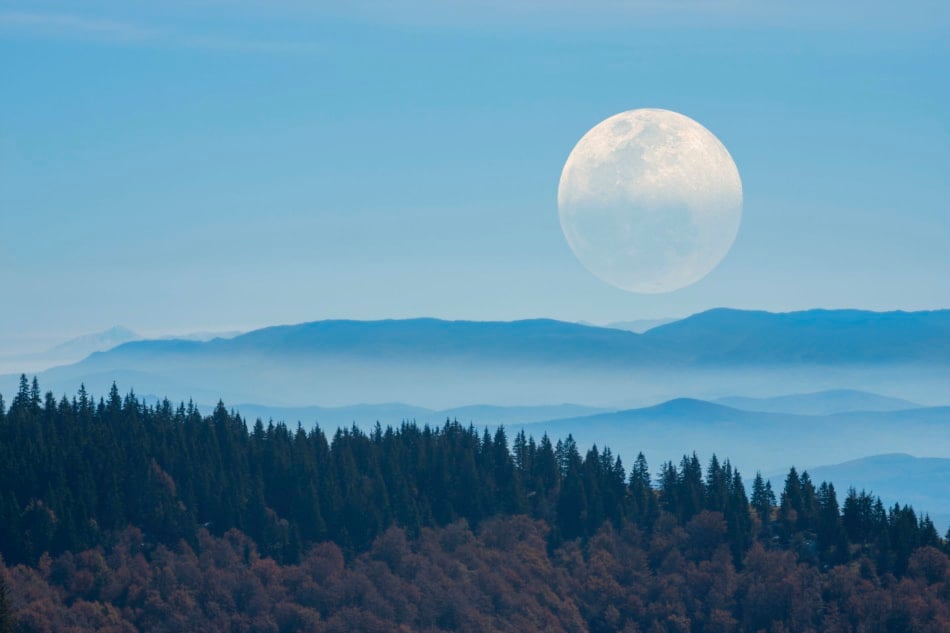 Astronomers can tell us precisely to the exact minute when the Moon will arrive opposite the Sun that will brand it as a "full" Moon. However, the Church follows its own methodologies in determining when the Moon turns full. One important factor is something called the "Golden Number." It is a rather arcane series of computations that in the end provides a date for Easter. Of course, on occasion, the date for the full Moon does not exactly line up with the date that is provided by astronomy.
Easter Weather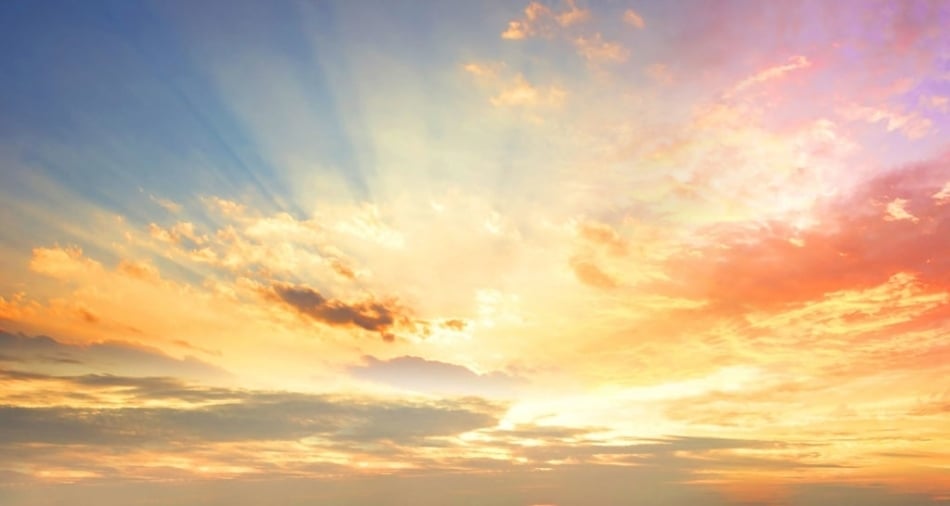 Be sure to check out what we're forecasting for your Easter weekend here!
Easter Flowers
9 Popular Easter Flowers and What They Symbolize
Caring for your potted Easter Lily
Easter Traditions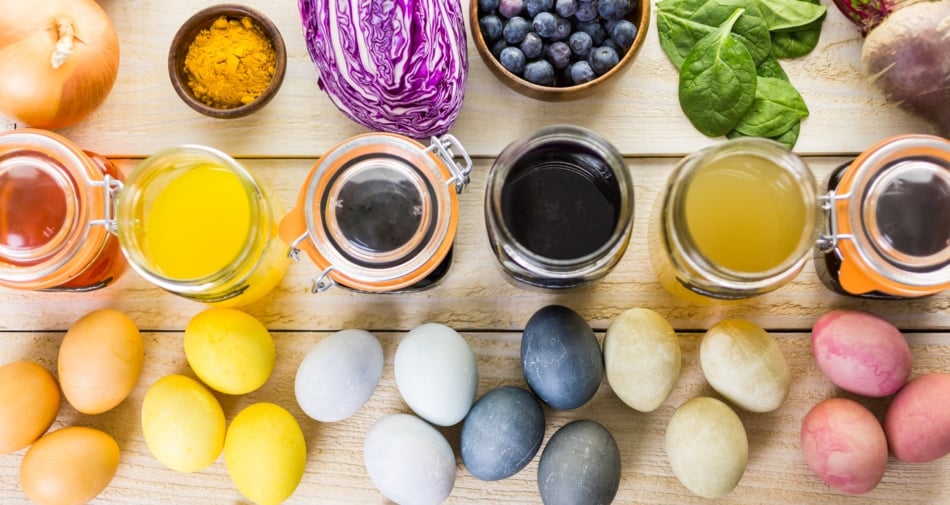 Ever wonder why we eat ham at Easter and dye eggs? Take a look here.
4 Clever Ideas For Stay-At-Home Easter Fun
If you can't be with loved ones this Easter, try these ideas:
1. Virtual Easter
Many online video conferencing tools are free, and easy to set up right from your computer or smartphone. You schedule a date and time and send your guests the generated conference code. This is a great tool to use to stay connected with loved ones. Here's a guide to the many options available.
2. Mail it!
It's fun getting mail that's not a bill or sales flyer. Why not make your own Easter cards and mail them? You can even print customizable Easter greetings found online to send to family and friends.
3. No-Egg Egg Hunts
Food waste may be on your mind these days so if you decide not to make colored eggs this year, there are still ways to have an Easter "Egg" hunt.
Sock Hunts – Hide pairs of Easter-themed socks (rolled into an egg shape) around the house. You find them, you keep them!
Paper "Eggs" – Before Easter, have the kids decorate eggs made out of construction paper and then have an adult hide them. On Easter morning, whoever finds the most eggs wins a prize. You can even include messages on the back for more prizes!
Get Creative! You can hide just about anything to make it fun for kids. Check these clever Easter Egg Hunt ideas here.
Puppy Fun – Plan an Easter Egg Hunt For Your Dog! A clever idea from DogTipper.
4. Make Your Own Bubbles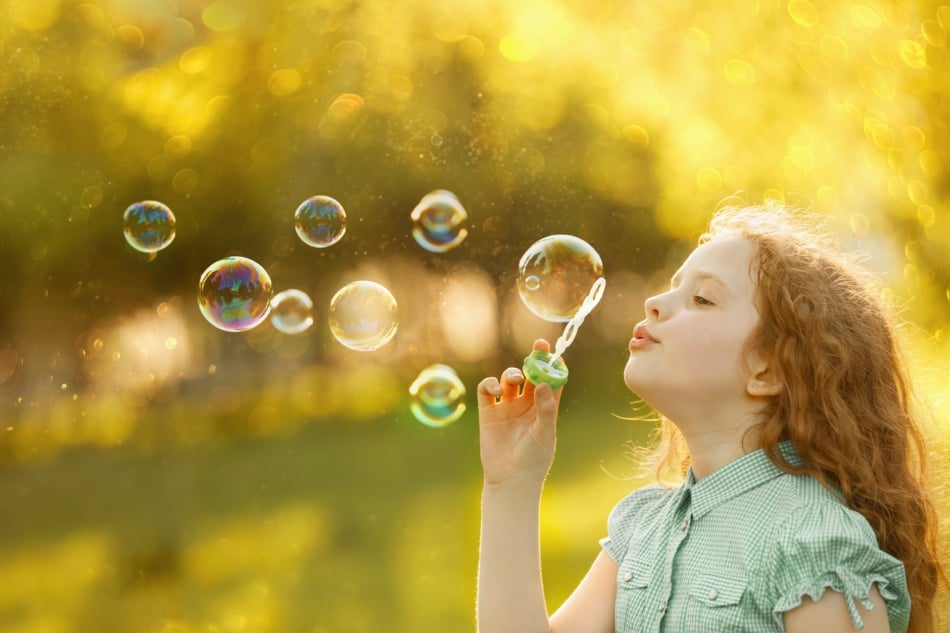 Who doesn't love bubbles? Try some of these homemade bubble recipes from the DIY Network. Head out to the back yard and watch them float away for great spring/Easter fun!
Yummy Easter Recipes
Rice Krispie Easter Egg Nests Recipe
These are super easy to assemble. Using your favorite Rice Krispies™ Treats recipe, simply press into the cups of a muffin tin lined with colorful paper baking cups, to create a "nest." When cooled, add a few jelly bean "eggs" and enjoy! You can even color your nests by adding a drop of food coloring to the marshmallow mixture, or melt some chocolate chips into the marshmallow mixture for chocolate nests.
Italian Easter Bread With Colored Eggs Recipe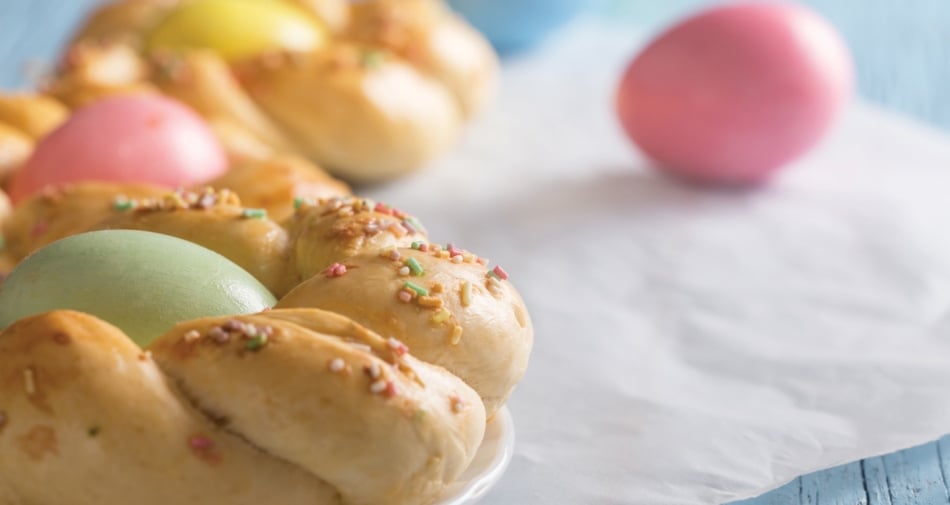 This traditional Easter Bread recipe* comes from Chef Sal Scognamillo of Patsy's Italian Restaurant in New York City. The Scognamillo family has owned and operated the Italian restaurant since 1944. Get the recipe here!
Peanut Butter Eggs, Meringue Bunnies, and Beet Pickled Eggs
Whether you enjoy a traditional Easter dinner of ham and hot cross buns or you've started new traditions of your own, try these adding these dishes to your Easter table. We guarantee every-bunny will love these egg-straordinarily tasty and festive recipes!
Fantastic Recipes for Easter Brunch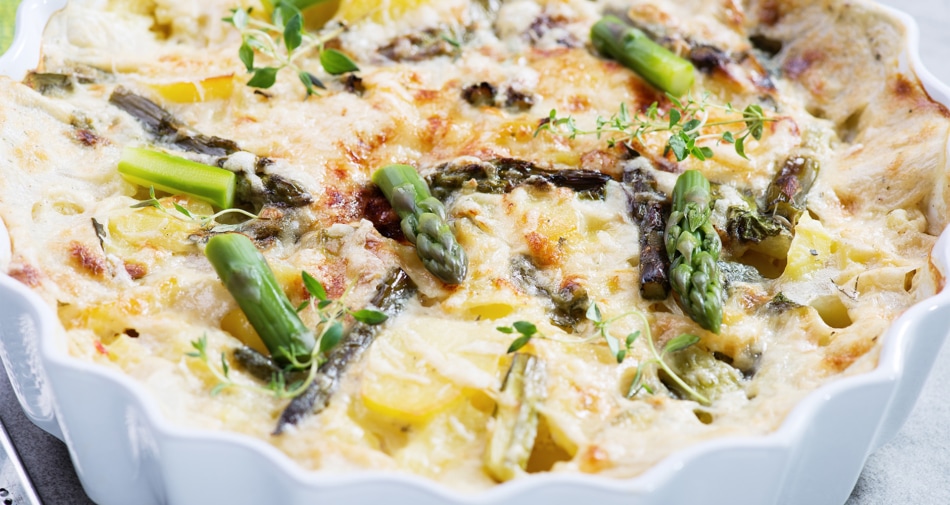 Try these recipes for an unforgettable Easter brunch celebration.
Easter Trivia
Related Stories
What's the Weather on Easter?
Dye Easter Eggs The Natural Way
Why Do We Eat Certain Foods at Easter and Passover?
Easter Tornado Tragedy: The 1913 Outbreak
40 Candy-Free Easter Basket Ideas