Find weather forecasts for the United States and Canada by clicking on a zone in either map.
One month's worth of the Farmers' Almanac Weather Forecasts is available here for FREE. To view our full 12 month calendar, sign up for a membership today for as low as $8.99 a year!
---
Almanac Weather Outlook for April 16th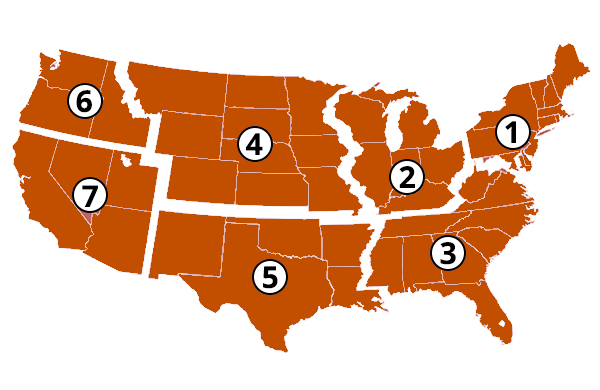 United States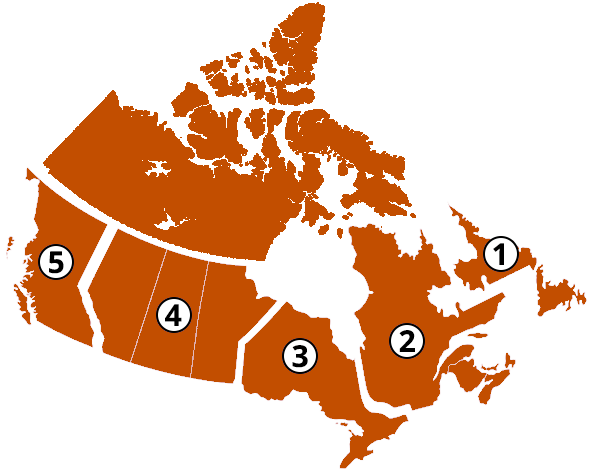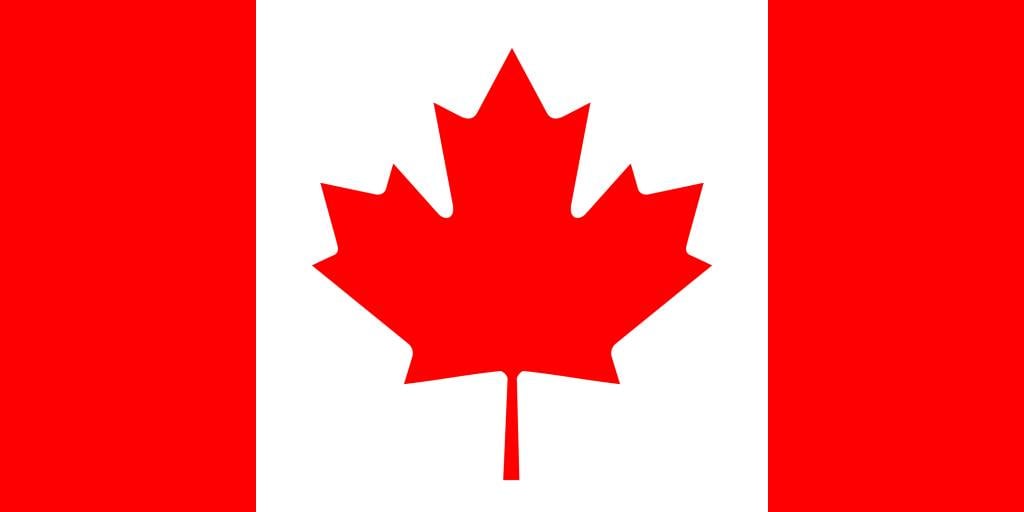 Canada
Even more long range weather forecasts and timely information are available in the current edition of the Farmers' Almanac. Learn where to buy a copy, or buy one online!
How Does The Almanac Predict The Weather?
Each and every year since 1818, the Farmers' Almanac has been offering long-range weather predictions that are amazingly accurate. But have you ever wondered how these forecasts are made?

In this day and age when weather is found at the click of a button, the Farmers' Almanac continues to offer a longer range weather forecast than any other source available.

In each edition of the printed Farmers' Almanac, there are 16 months of weather predictions for the continental United States, as well as a version for our Canadian friends, with weather forecasts for most Canadian provinces.
Plan Your Day. Grow Your Life
People find the Almanac's long-range forecast especially useful when planning their days ahead, especially when budgeting for heating bills, planning vacations, special events, weddings, and much more.

Many businesses consult the Farmers' Almanac's outlook for their planning as well. And what's really amazing is that these weather predictions are quite accurate.
How Are The Predictions Made?
The editors of the Farmers' Almanac firmly deny using any type of computer satellite tracking equipment, weather lore, or groundhogs. What they will admit to is using a specific and reliable set of rules that were developed back in 1818 by David Young, the Almanac's first editor.

These rules have been altered slightly and turned into a formula that is both mathematical and astronomical.

The formula takes into consideration things like sunspot activity, tidal action of the Moon, the position of the planets, and a variety of other factors. The only person who knows the exact formula is the Farmers' Almanac weather prognosticator who goes by the pseudonym of Caleb Weatherbee.

To protect this proprietary and reliable formula, the editors of the Farmers' Almanac prefer to keep both Caleb's true identity and the formula a closely guarded brand secret.

Learn more about our method of prediction by reading the rest of our article, "How Does the Almanac Predict The Weather?"