Note: We update our seasonal weather forecasts once a year, so be sure to bookmark this page or signup for our newsletter to get updates!
---
Fall officially begins on Saturday, September 23, 2023, at 2:50 a.m. EDT with the arrival of the Autumnal Equinox. After a scorching summer for many areas, cooler temperatures are always a welcome relief. So, when will this fall deliver those chilly days? Is there snow in the forecast? Here's the Farmers' Almanac's extended fall forecast: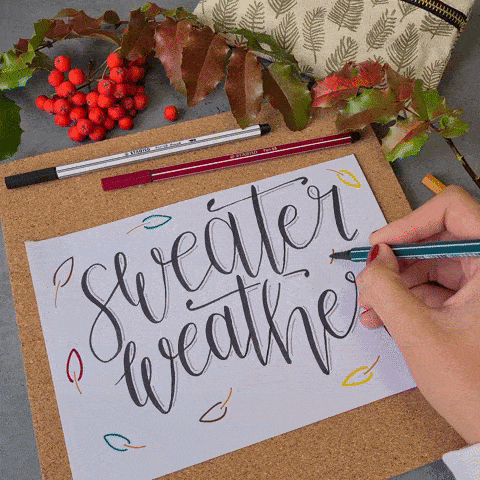 United States Extended Fall Forecast 2023
The extended fall forecast for the US suggests cooler and drier weather should take hold during the fall, followed by a spell of cold and unsettled conditions in November and December. With the exception of the Southeast, where normal autumnal temperatures will prevail, the rest of the nation will experience a trend toward lower-than-normal temps. And most locations will experience above-normal precipitation, save for the Pacific Northwest where near-normal precipitation is expected.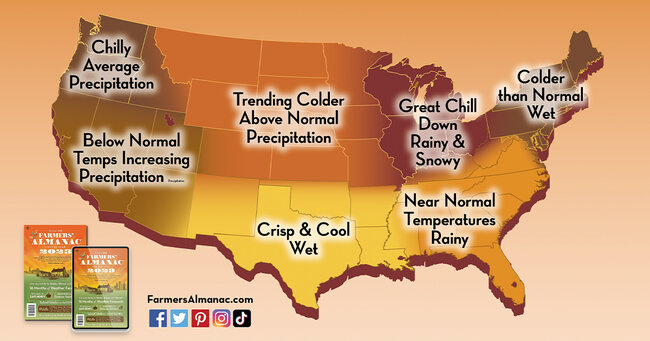 Psst … on October 14th, one of Nature's great shows, a "Ring of Fire" solar eclipse, will sweep southeast from the coast of Oregon to south Texas—a prelude to the Great North American Total Solar Eclipse in April 2024. We expect generally fair skies and chilly conditions along much of the eclipse track.
What Do We Predict For Fall Foliage?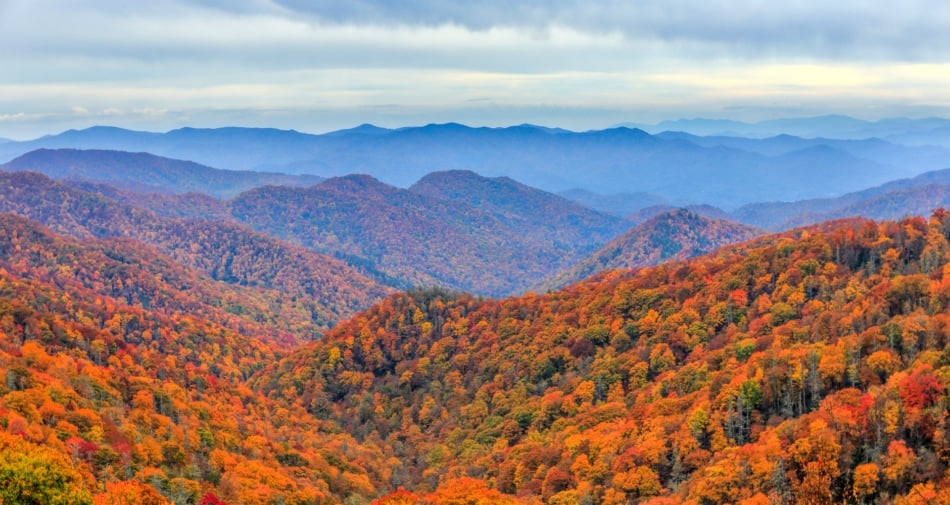 We've all been gradually losing daylight since the summer solstice, and this is Mother Nature's cue to begin the process of the changing of colors of deciduous tree leaves.
See your state's peak fall foliage dates
Snowfall In The Fall?
Watch for some snow to enter the picture in the fall, especially over higher terrain areas. (Check out your forecasts here.)
During the second week of November, we choose to hoist a red flag for the high-terrain areas of the southwestern US for an unusually early heavy snowfall.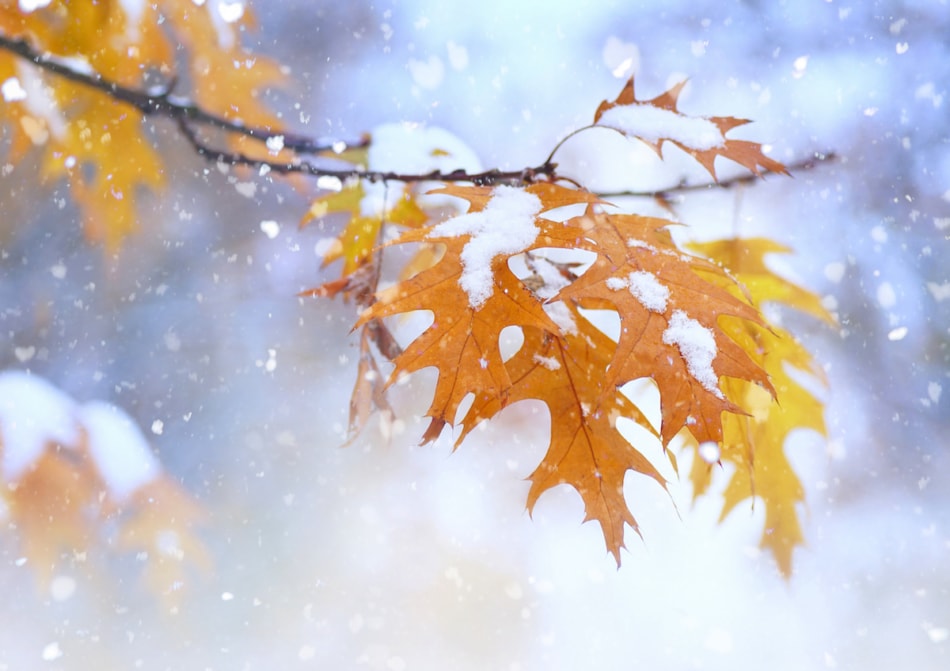 Thanksgiving Grace?
We are hoping for a clearing trend east of the Mississippi in time for Thanksgiving, but unsettled conditions are expected over the West.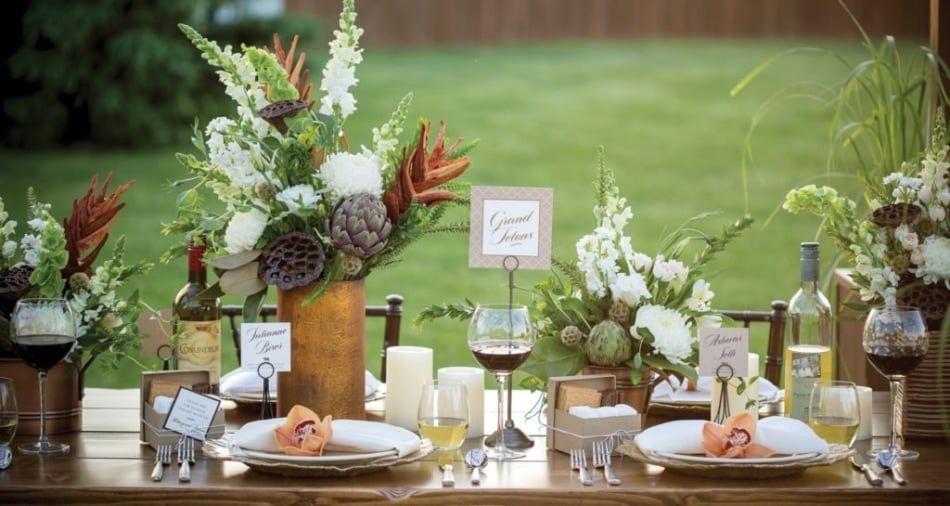 Whatever your plans are for Thanksgiving this year, you'll want to know the weather so you'll be prepared. To get a detailed weather outlook for your holidays, be sure to check out our long-range weather planner for your zone here. And get advance weather forecasts for the year ahead, order a copy of the 2024 Farmers' Almanac now!
Canadian Fall Extended Forecast 2023
Above is our Extended Fall Forecast for Canada – 2023. Get your region's month-by-month forecast here, and stay tuned for our Canadian Winter Weather Outlook coming in August 2023!
Join the Discussion
Is fall your favorite season?
What is one of your favorite fall activities?
What are you going to be for Halloween this year?
What is one recipe that you like to make for Thanksgiving?
Share with your community here in the comments below!