5 Ways You Can Predict the Weather
Become your own weather forecaster. Check out these 5 weather sayings and learn what they mean.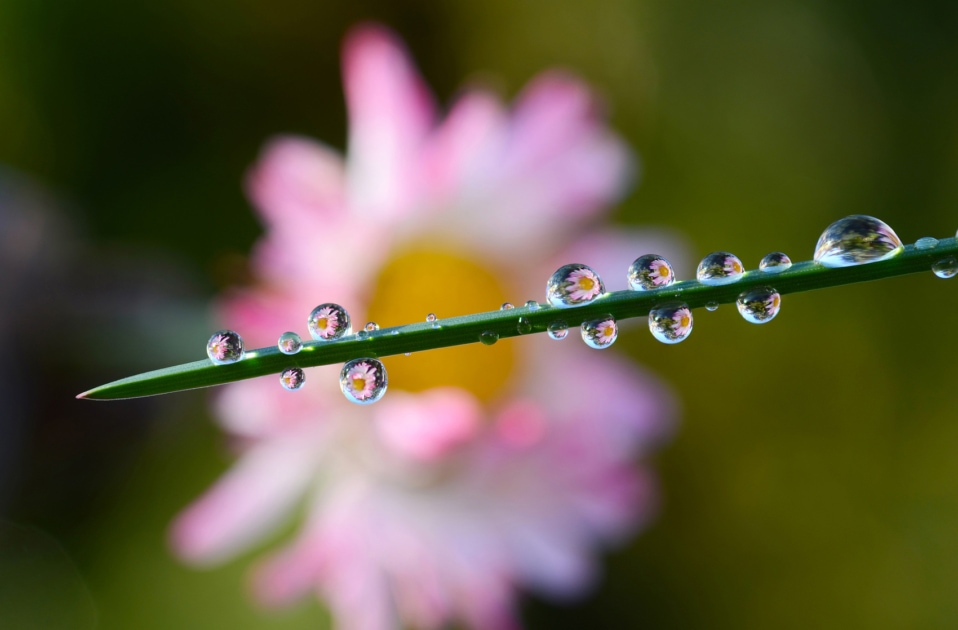 Don't let it rain on your parade or beach day! Check out these weather sayings then commit them to memory. Let us know how accurate they are too.
1. Hoping for a nice, dry day? Check for dew on the grass. According to weather lore:
When the dew is on the grass
Rain will never come to pass.
When grass is dry at morning light,
Look for rain before the night.
Why? If dew has time to form on the ground overnight, it means the night was clear without any clouds. Clear skies allow the earth to cool, and water to condense in the form of dew (or frost at cooler times of the year). If the night is cloudy, the clouds act as a heat barrier keeping the heat in and not allowing dew to form. This saying assumes that if the night skies are clear, the day following will also be cloud-free.
2. Tails have it. No, we're not talking coins; we're talking horses and cattle. According to lore:
Tails pointing west,
Weather's at its best.
Tails pointing east,
Weather is least.
If you can locate a cow or horse, note which way their tails are facing. People have observed that cows and horses prefer not to have the wind blowing in their faces, so they usually stand with their backs to the wind. Since westerly winds typically mean arriving or continuing fair weather and easterly winds usually indicate arriving or continuing unsettled weather, a tail is as good a way as any of knowing what the weather will be up to for the next few hours.
3. Summer fog means fair weather is on its way. Fog is made up of condensed water droplets which are the result of the air being cooled to the point where it can no longer hold water vapors. In the summer, the air can only cool enough if the night sky is clear enough that the heat can be radiated into space. If the night is cloudy, the clouds act as a blanket to keep it in. If you see a fog during the summer, it usually means that the next day will be clear. Here's the rhyme:
Summer fog for fair,
A winter fog for rain.
A fact most everywhere,
In valley or on plain.
4. Think Fish. There are many weather sayings that are associated with fish. If you fish, you know the weather is a factor in how successful (or not) you'll be that day. This lore has to do with trout. The saying goes:
Trout jump high,
when a rain is nigh.
The belief behind this lore is that when air pressure lowers, gasses created by decaying plant matter, which resides on the bottom of the lake or body of water, begin to release. This, in turn, causes the tiny microorganisms that live in these plants to be released into the water, creating a feeding frenzy among the fish. This frenzy sometimes causes the little fish and big fish to start jumping around. Thus the saying.
5. If the rooster crows on going to bed, You may rise with a watery head. Many people believe that animals, especially birds, can sense when there's a decrease in air pressure. People have observed that an approaching storm makes birds restless. And when a rooster can't rest, he tends to crow more.
Have you ever used signs from nature to predict the weather? Share your experiences below.