Do You Drink Buttermilk? It's Healthier Than You Think
The word "buttermilk" may conjure up unpleasant images of a fatty, butter-laden drink, but that couldn't be further from the truth. Check out its health benefits and try this perfect pancake recipe!
If you've never tried buttermilk, or haven't had it in a long time, just the name itself can sound a bit off-putting. The word "buttermilk" conjures up images of some heavy, fatty, butter-laden drink, just waiting to harden the arteries. That image couldn't be further from the truth, though.
What is Buttermilk?
Buttermilk originated as the liquid left over after butter was churned from cream. This excess liquid was then left to ferment, giving it a tangy, sour flavor, similar to yogurt. Because tiny flecks of butter were sometimes left behind in the liquid, the buttermilk did become somewhat buttery, as well. With most of the fat removed from the liquid during churning, buttermilk is actually lower in fat than regular milk. It is also rich in potassium, vitamin B12, calcium, riboflavin, and phosphorus.
Cultured vs Churned
Today, rather than being left to ferment naturally, most buttermilk is made by adding lactic acid bacteria, more commonly referred to as a culture, creating "cultured buttermilk" that you often see in supermarkets. It's a 20th century invention, and probiotics are added. The liquid leftover from butter making is considered "churned" or "old-fashioned" buttermilk, and probiotics develop naturally.
These living cultures survive digestion and settle in to live in your intestines. While that may not sound so pleasant, these bacteria are actually beneficial to your body. They perform a number of functions to keep you healthy, including producing vitamins and nutrients, improving digestion, increasing immunity, and protecting you against disease and harmful substances in the environment. For people who have trouble digesting regular milk, buttermilk contains many of the same nutrients, but is easier to digest, because the lactic acid bacteria feed on lactose, a kind of sugar in milk that makes some people sick.
Next time you want to reach for an ice-cold glass of milk, try buttermilk instead. Just be sure to look for churned or "old-fashioned" to get the true product. You can also use it to add a little extra flavor to some of your favorite recipes that call for milk. Try these recipes below!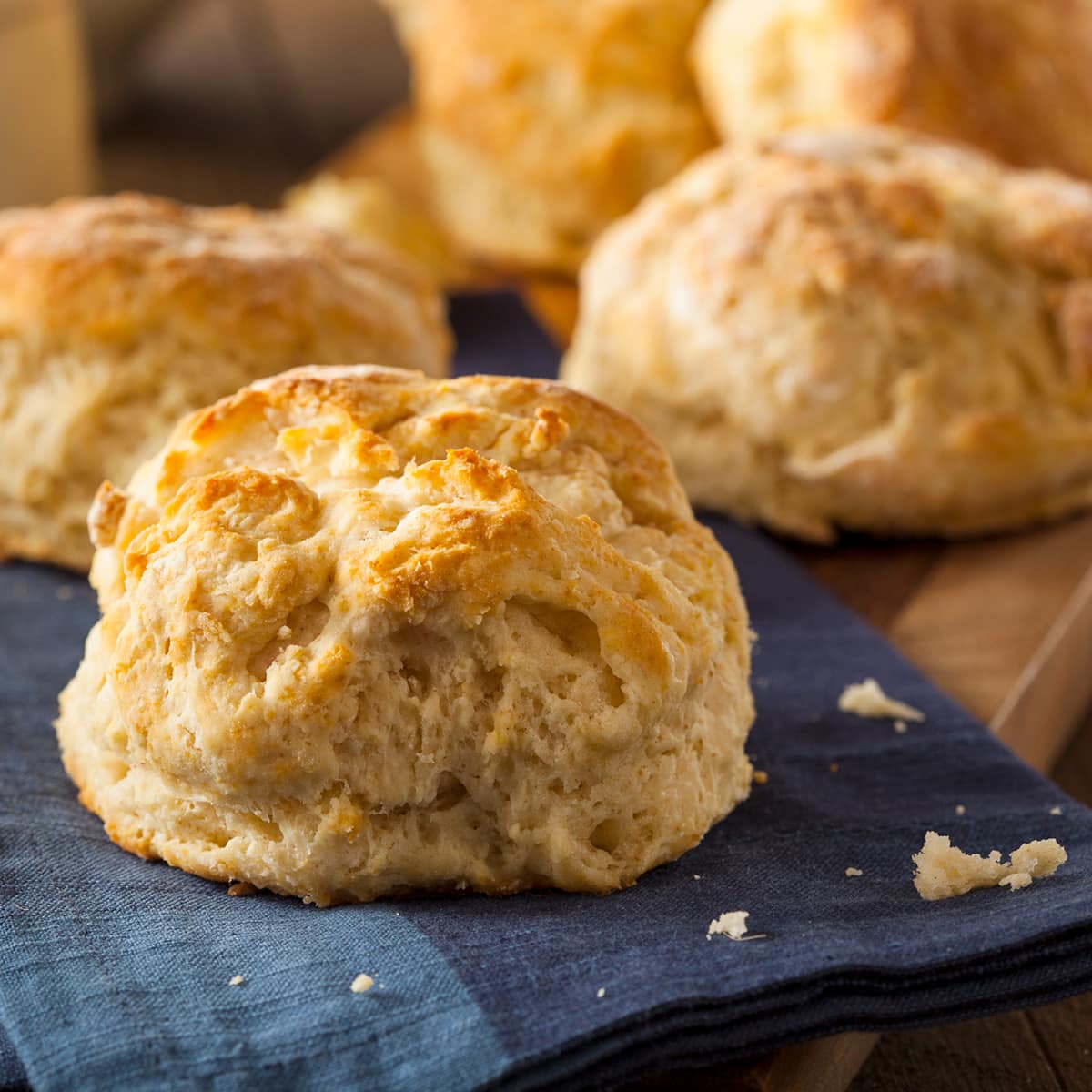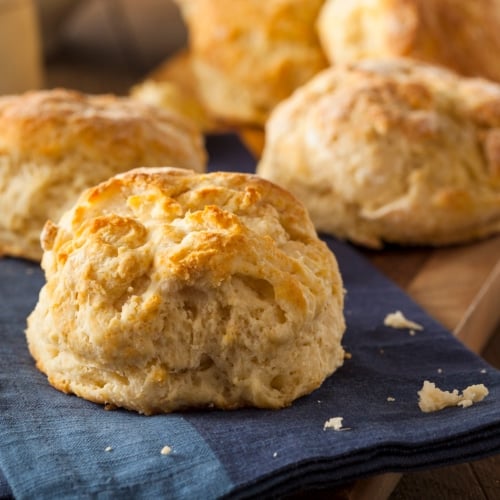 Buttermilk Cheddar Biscuits
Ingredients
2

cups

all-purpose flour

2

tablespoons

sugar

4

teaspoons

baking powder

1/2

teaspoon 

salt

1/4

teaspoon

cayenne pepper

1/2

 cup

butter

1/2

cup 

shredded sharp cheddar cheese

3/4

cup

buttermilk
Instructions
In a bowl, combine the flour, sugar, baking powder, salt, and cayenne.

Cut in butter until mixture resembles coarse crumbs.

Stir in buttermilk until just moistened.

Place on a lightly floured surface and knead about 10 times.

Pat or roll until the dough is about 1" thick, and cut with a floured 2-1/2" biscuit cutter.

Place 1" apart on an ungreased baking sheet.

Bake at 425° F for about 15 minutes, or until golden brown.

Jaime McLeod is a longtime journalist who has written for a wide variety of newspapers, magazines, and websites, including MTV.com. She enjoys the outdoors, growing and eating organic food, and is interested in all aspects of natural wellness.