Farmers' Almanac Winter 2024 Extended Weather Forecast (Canada)
The BRRR is Back!
Remember last winter? Yea, it was an odd one. So, what's in store for this coming winter? Will the temperatures remind you of a more traditional Canadian winter? Will snow lovers rejoice?
Here is the Farmers' Almanac Winter 2024 Extended Weather Forecast for Canada.
Winter officially starts on Wednesday, December 21, 2023, but cold temperatures will blow in before then. In fact, meteorological winter starts on December 1. (See your region's December forecast.) Every year, we consult our time-tested weather formula to offer you an extended weather forecast for not only the winter ahead, but the entire year. Our goal is to help you plan ahead.
Yes, predicting the weather that far in advance has its risks, and at a times, nature likes to remind us that she has the last word. But we do our best with the tools we have to offer you both these summary seasonal outlooks and zoned forecasts. So, it is with great excitement that we unveil our official weather forecast for what's ahead in 2023-24:

Reason for the Return of the "Brrr"
Yes, Canada, traditional winter weather is coming back. Get ready to enjoy hot chocolate by the fireside, skiing, ice skating, and all things winter! Very cold temperatures and lots of BRRRs are expected for much of Alberta, Saskatchewan, Manitoba, and westernmost Ontario. Newfoundland and Labrador will experience icy temperatures, but our predictions suggest that this area won't be as cold as the middle of the country. Only British Columbia will see near-normal temperatures throughout the winter season.
Got Snow?
It's not winter without snow, right? Where should snow-lovers rejoice? The Great Lakes region! If you live or plan to visit areas around the Great Lakes, you should get your fill of snow as our forecast points to above-normal amounts.
Both coastal regions of Canada will see a mixed bag of wintry precipitation. British Columbia will see another wet, white winter with temperatures just above and below the freezing mark.
Some Winter Weather Advisories Include: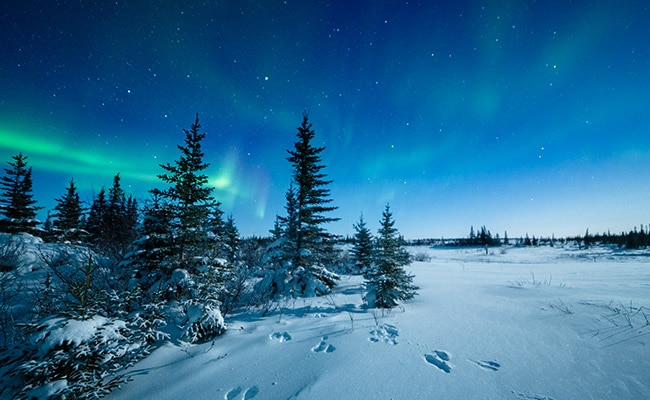 Get the entire year's forecast for your area of the country by signing up for a Farmhouse Membership (or logging in and heading here if you are a member already).