Selecting The Right Chicken Coop For Your Flock
Keep your flock happy, healthy and safe from predators at night. Whether you're building or buying a coop, here are some tips to keep in mind.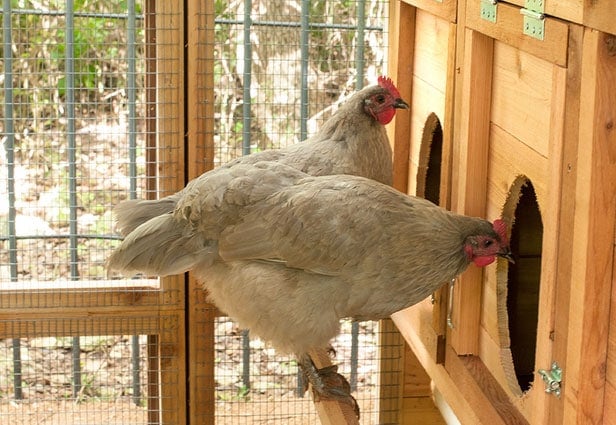 There is no one perfect chicken coop design, but nearly all coops share some similar characteristics necessary to keep your flock happy, healthy, and safe from predators at night. Whether you're building or buying a coop, here are some tips to keep in mind.
Selecting The Right Chicken Coop For Your Flock
Size
You should allow for a minimum of 3-5 square feet of floor space for each hen inside your coop. If you raise larger breeds or they spend lots of time indoors in the winter, then you'll want to plan on closer to 5 square feet per hen, if you raise bantam or smallish breeds who spend the majority of their time outdoors except for when they're sleeping or laying their eggs, you might be able to get away with closer to 3 square feet per hen.
Roosting Bars
Plan on allowing 8″ of roost per hen. Chickens do tend to snuggle together in the cold weather to keep warm and also for balance, but a minimum of 8″ per chicken is the rule of thumb. Roosts should be positioned higher than your nesting boxes since chickens seek high ground to sleep and you don't want them sleeping in (and pooping in) their boxes. For everything you need to know about roosts, read my article that appeared on the Backyard Poultry Magazine site.
Nesting Boxes
Although your chickens will most likely all want to share one or two nesting boxes, the rule of thumb is to provide one box for every 3-4 hens. Putting herbs in the nesting boxes and hanging curtains is optional, but both have an important function and your chickens will love you for it. Straw or pine shavings are the two most popular nesting box bedding options.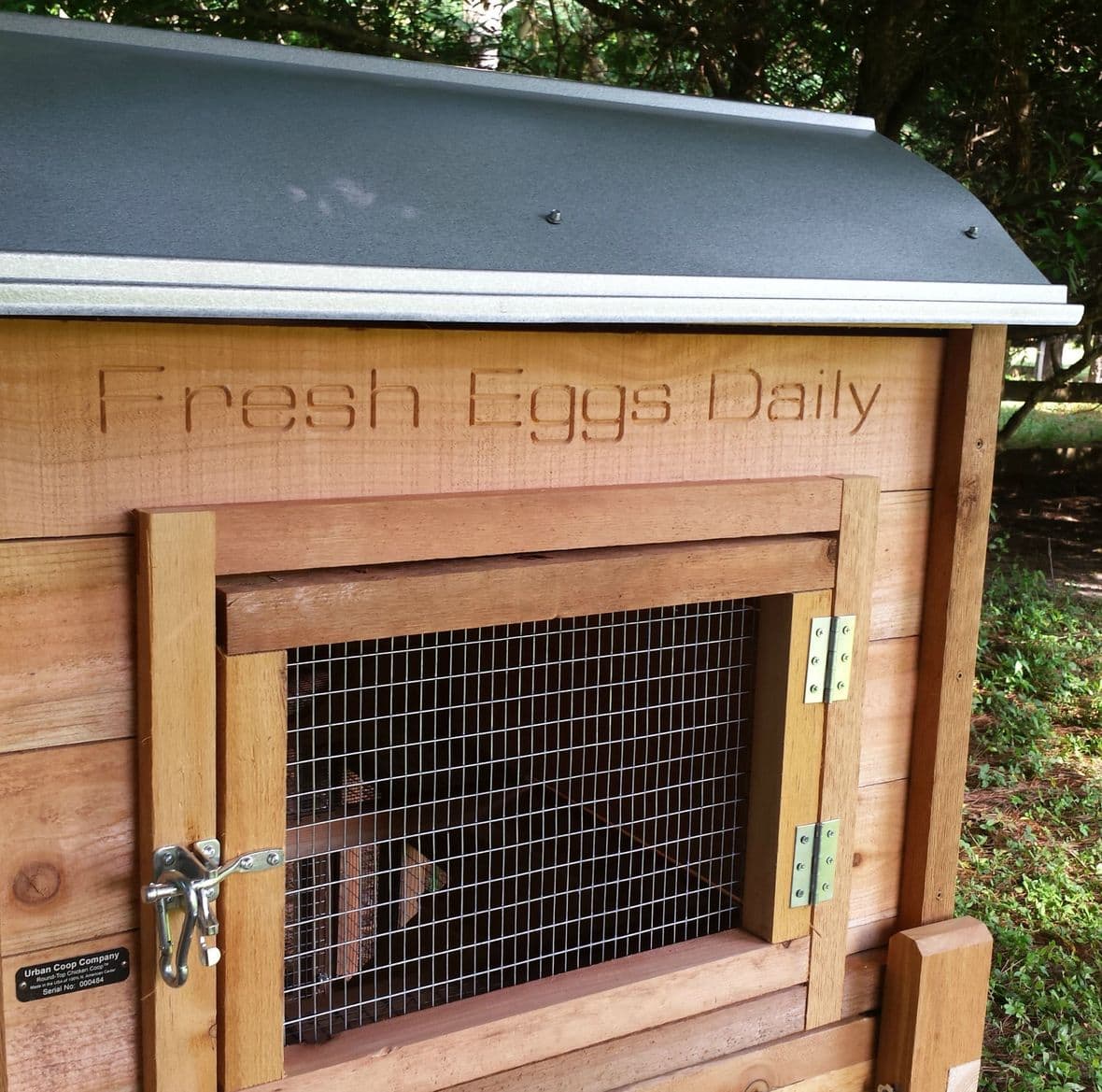 Ventilation
Adequate ventilation in your coop is very important, with vents up high in the coop for good air flow year round. Ammonia fumes created by the chicken poop can build up and if they don't have anywhere to escape, can lead to respiratory issues and cause eye irritation.
Security
Keeping your chickens safe from predators while they sleep is the single most important function of a coop. All vents and windows should be covered in 1/2″ welded wire, and all latches fitted with predator-proof carabiners or eyehooks.
Doing your research and choosing (or building) a well-designed, secure coop is worth it in the long run. Your flock's safety and health depend on it.
Visit my blog, Fresh Eggs Daily for all your chicken-keeping questions and to learn how to raise your flock naturally.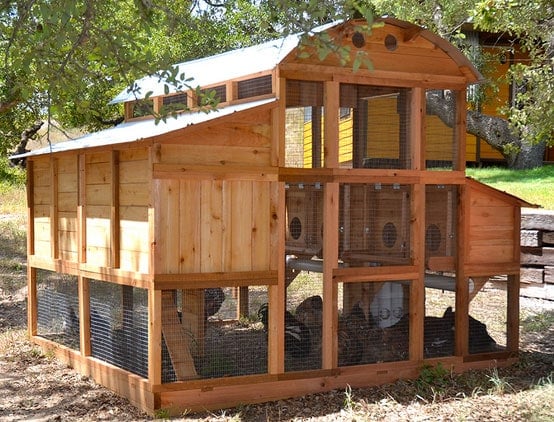 Lisa Steele is an author and 5th generation chicken keeper who shares a farm in Maine with her husband, mixed flock of chickens and ducks, two dogs and a cat. She writes the natural chicken keeping blog Fresh Eggs Daily. Visit www.FreshEggsDaily.com. Her article, Garden Easier With Chickens appears in the 2018 Farmers' Almanac.
Keep Exploring