10 Good Reasons To Save Those Onion and Garlic Skins
Before you toss those papery onion and garlic skins, see all the things they can do: from hair dye to an athlete's foot remedy, this list will surprise you!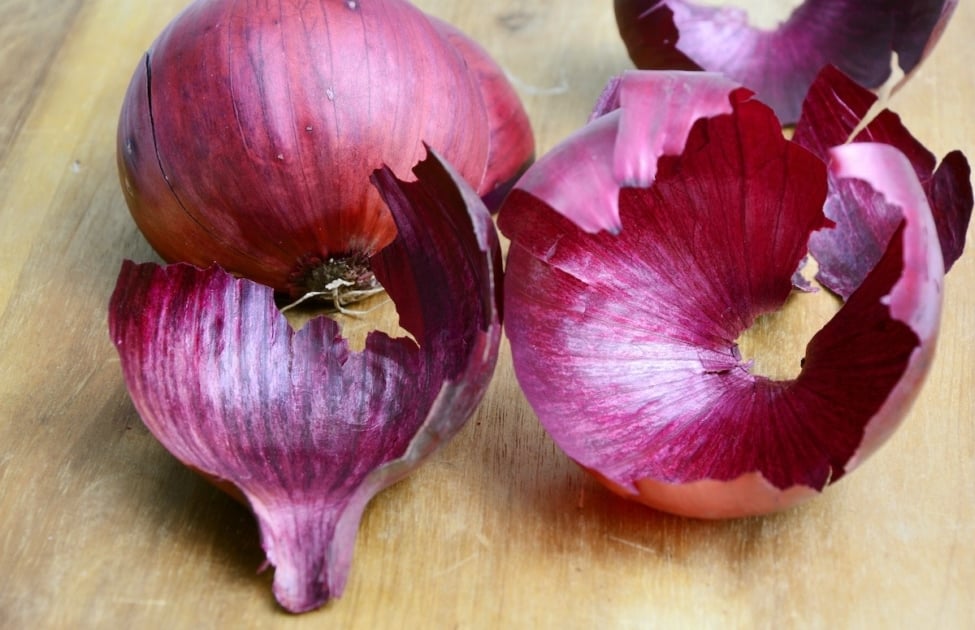 You have probably heard of "root-to-stem" cooking, where no part of the vegetable goes to waste. Most of us have been doing that for years, in fact, in your grandmother's day, it would be unthinkable to toss any part of a vegetable–everything was used.
Here at Farmers' Almanac, we've been sharing "waste not, want not" ideas for generations, including the benefits of saving vegetable peelings. But what about the peels of onions and garlic, which we usually toss in the trash? Can you really utilize those? Turns out, you can!
Why Save The Skins?
Onions and garlic are possibly the most widely used vegetables in all world cuisines. But most of us throw away their outer skins and peels. That papery covering may seem like just throw-away packaging, but you'll be surprised to learn they are actually nutrient dense and have a several household uses as well.
Plants are stationary by nature, producing everything they need to defend, protect, and heal themselves. Therefore, it makes sense that plants would concentrate many of their protective properties in the outer coverings where most environmental attacks take place.
The outer skins of onion and garlic provide an excellent source of vitamins A, C, E, and numerous antioxidants. The skins of onions are also a rich source of flavonoids, particularly quercetin, a potent antioxidant and anti-inflammatory.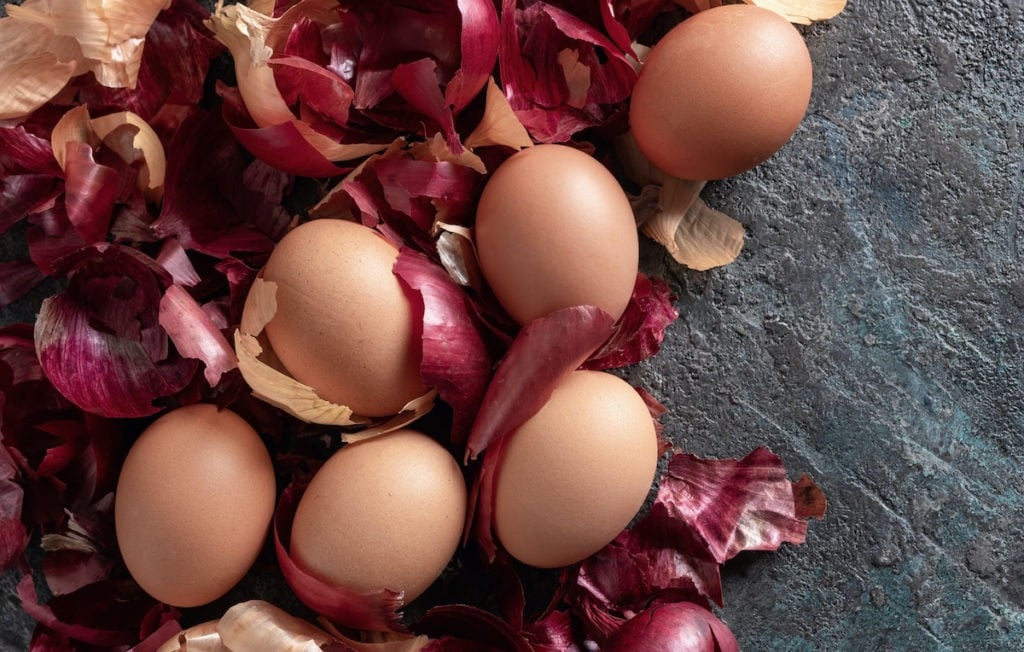 Peeling garlic removes the phenylpropanoid antioxidants which protects the heart and helps to fight the aging process along with helping to boost immunity and lower cholesterol. Don't be surprised when you start seeing garlic skins in health products on the market!
Important Note: To maximize health benefits of onions and garlic, use organic whenever possible to avoid ingesting pesticides sprayed on the outer layers of conventionally grown vegetables.
10 Uses For Onion and Garlic Skins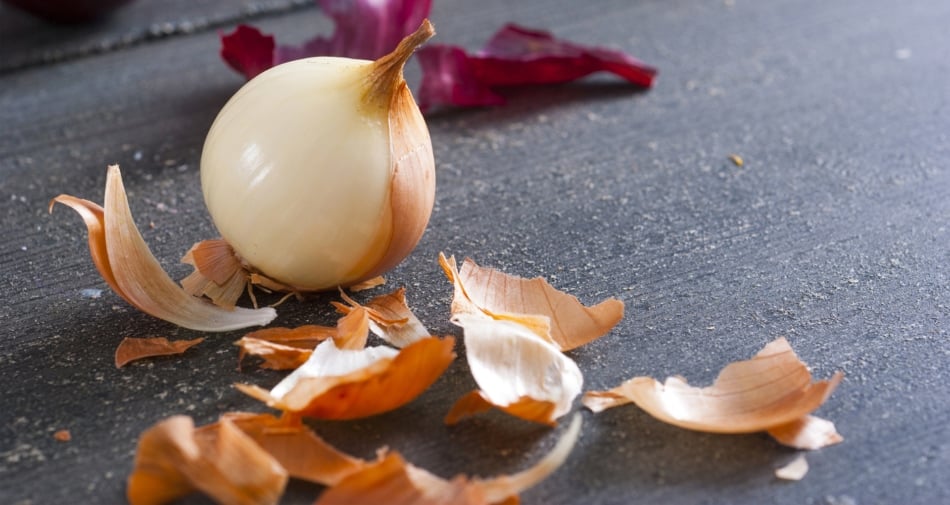 1. Add Extra Nutrition to Soups and Stews.
Onion and garlic skins can be used to add extra nutrition to soups, stews, and when making bone broth or stock. Strain the papery skins out afterward.
2. Better Roasting
Keep the skins on your garlic when you roast them. The protective layer keeps your garlic soft inside while adding the healthy nutrients listed above.
3. Nutritious Rice
Mix in some onion skins when cooking rice to add extra vitamins. Make sure to let them steep as the rice cooks. Simply remove the skins after cooking.
4. Mix Into Bread
Add one teaspoon of ground onion skin (a mortar and pestle work well to grind) to your homemade bread dough to add mild flavor and nutrients.
5. Relieve Muscle Cramps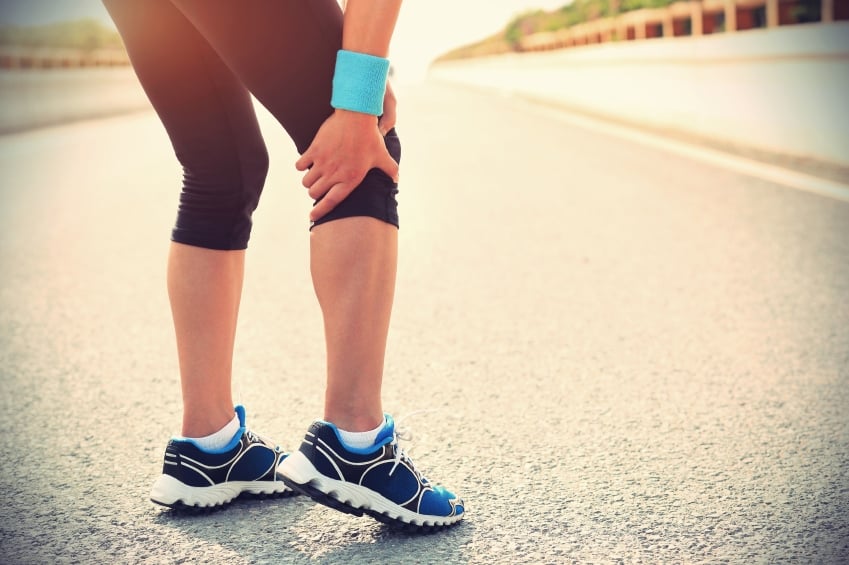 Boil onion skins for 10-20 minutes making an infusion. Drain the skins from the water and drink it as a tea before bed to help relieve muscle cramps.
6. Induce Sleep
As a natural sleep aid, brew up a cup of onion skin tea. Simply pour boiling water over several onion skins, cover and let soak for fifteen minutes. Strain the tea (or use a tea ball) and enjoy.
7. Add Nutrients to Compost
Garlic and onion skins are great way to add nutrients to your compost pile.
8. Easter Egg or Wool and Fabric Dye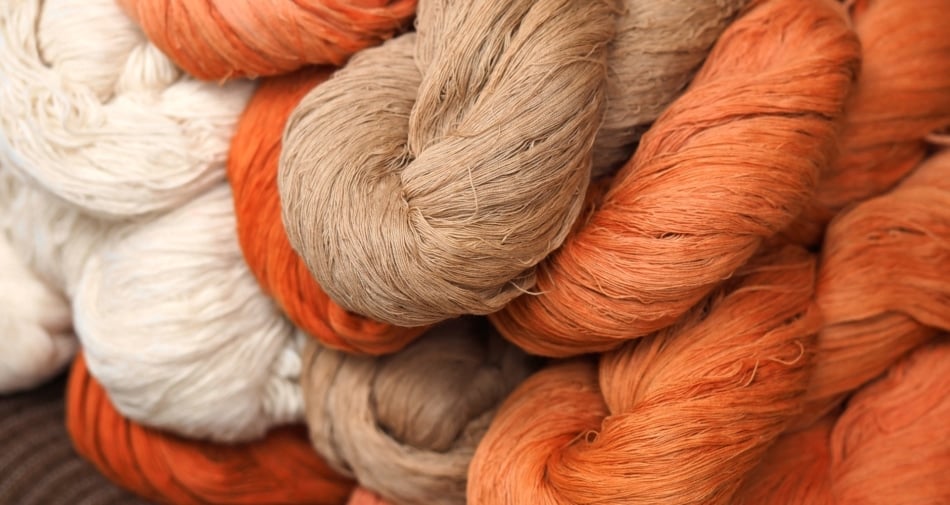 Use red onion skins to dye Easter eggs. You can also use brown or red skins to dye fabric, thread, or wool. Learn how it's done here!
9. Hair Dye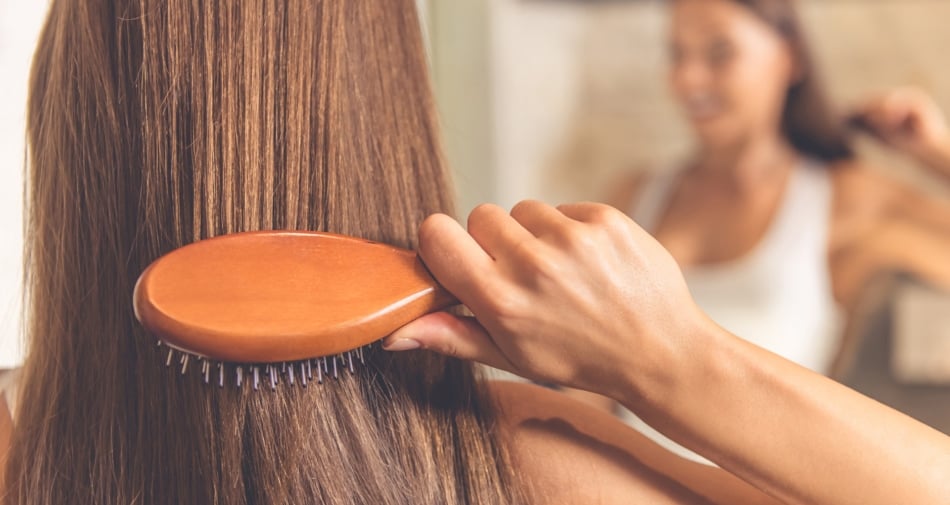 Onion skins also make a great hair dye, turning it a beautiful golden brown. Simply add onion skins to a pot of water and boil for 30-60 minutes. Let cool overnight, then strain and pour over clean hair. Leave in for 30 minutes, then rinse.
10. Alleviate Itchy Skin
Onion and garlic skins have anti-fungal properties that make them effective at relieving itchy skin problems, including athlete's foot. Apply onion-infused water to your skin for relief.
Can't use them now? Freeze them! Simply store skins in a plastic bag or freezer-safe container and freeze them for later use.

Natalie LaVolpe is a freelance writer and former special education teacher. She is dedicated to healthy living through body and mind. She currently resides on Long Island, New York, with her husband, children, and dog.