"Mackerel Sky" – Weather Lore That's A Bit Fishy
Do these old weather lore rhymes still hold water today? And what do they have to do with fish?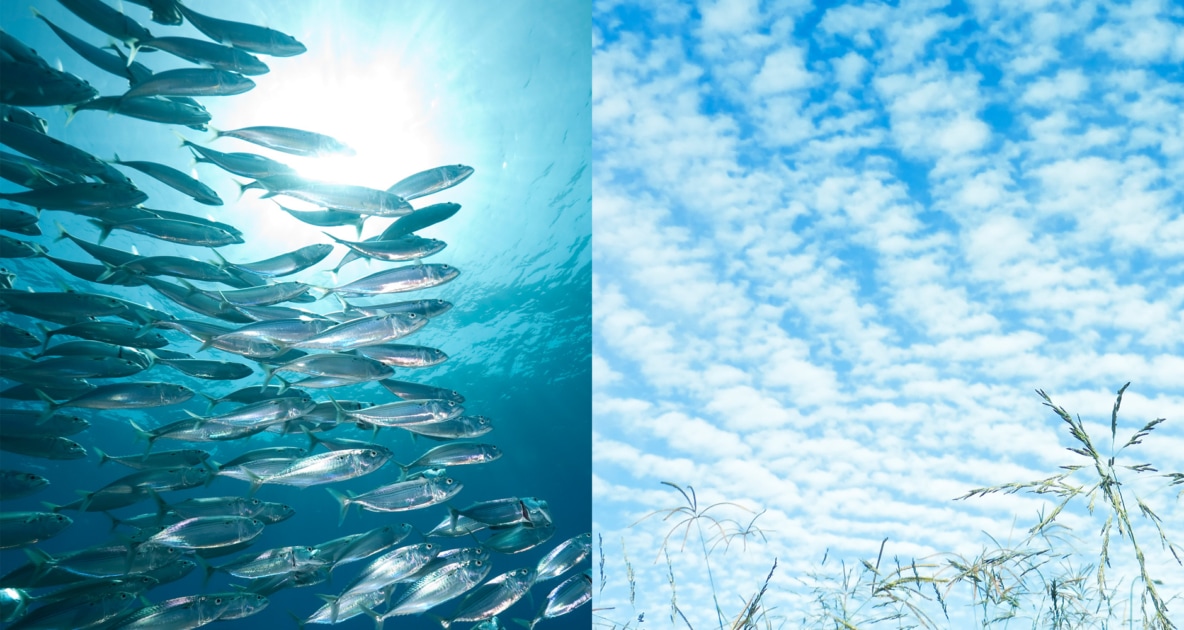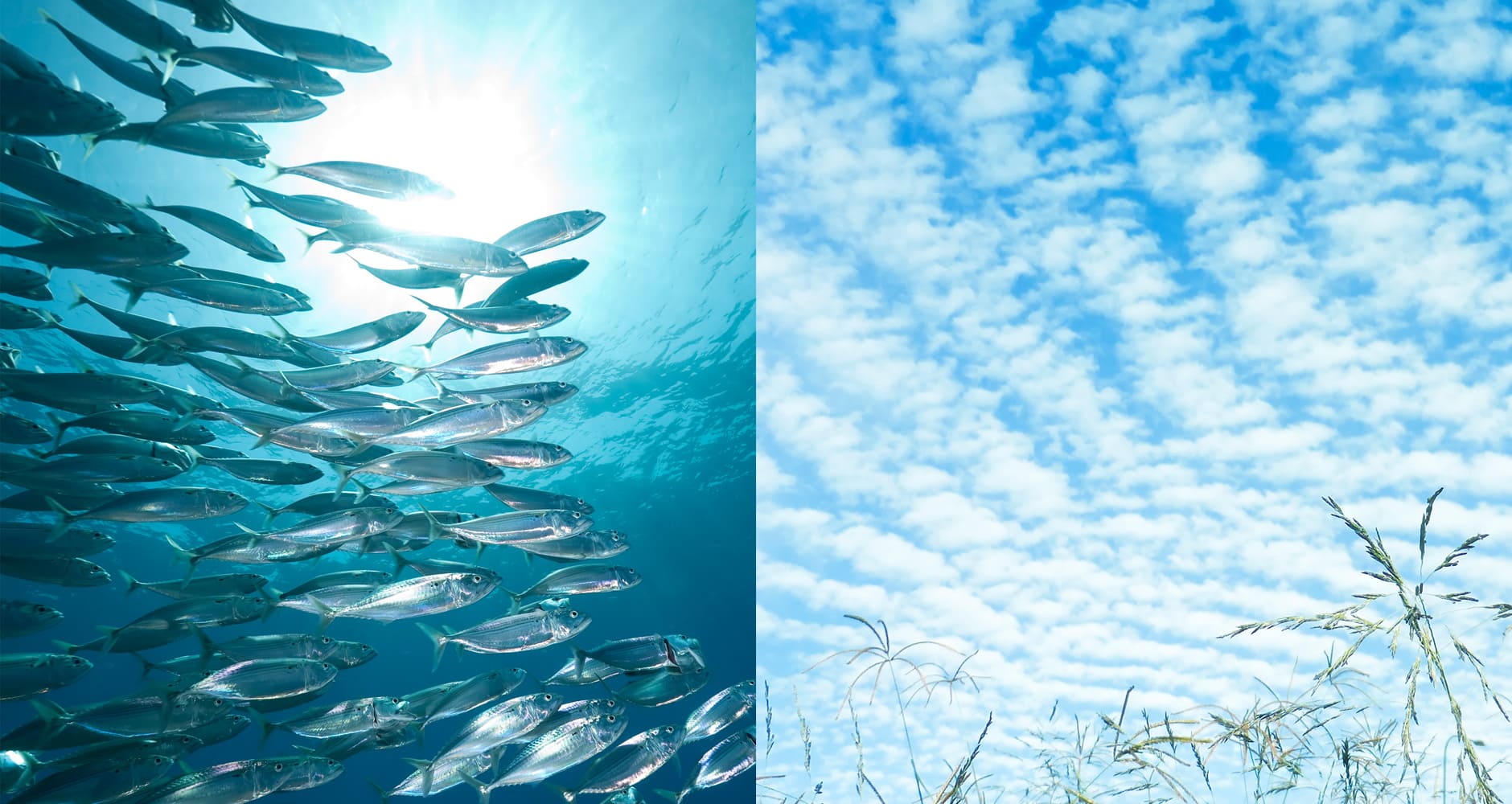 Weather lore is one of our favorite subjects here at Farmers' Almanac. Each fall, we share the signs of a hard winter, and it is our most popular weather lore story among our readers. But there are many other sayings passed down from our ancestors who relied on nature to forecast what was to come. How many of these fish-related weather lore sayings have you heard?
Fishy Weather Lore
If you enjoy weather lore, you may be familiar with a certain fish that makes an appearance in various old sayings:
Mackerel scales and mare's tails
Make tall ships carry low sails.
While it's a lovely rhyme, it doesn't make much sense to the average person. What does it mean?
This bit of weather lore isn't exactly about fish. The mackerel scales in the rhyme refers to cirrocumulus or altocumulus clouds, which are middle-level, heap-like clouds that often appear in rows, like sand ripples in a tidal pool, or more accurately, like scales on a mackerel. Mares' tails describe thin and wispy cirrus clouds, which are indicative of strong high-level winds.
These types of clouds are influenced by shifting wind directions and high speeds, typical of an advancing low-pressure system.
Mariners knew that the combination of "mare's tail" cirrus clouds above "mackerel scales" altocumulus clouds meant deteriorating weather conditions—high winds and precipitation was coming, so the sails should be lowered to keep them protected.
The scaly fish makes an appearance in another old weather lore saying:
Mackerel sky,
mackerel sky,
Never long wet,
never long dry.
What is a mackerel sky? It's a name given to a sky covered with those same puffy cirrocumulus and altocumulus clouds arranged in a pattern of waves, with blue sky peeking through so that it resembles the scales on the back of a mackerel.
If mariners spotted altocumulus clouds and air pressure began to fall, they could expect rain. But it would mean rain only for a short period ("never long wet"), because as the warm front moves quickly along, so will the precipitation.
And speaking of fish, another favorite weather lore saying you may be familiar with involves trout:
Trout jump high
When rain is nigh.
When rain is "nigh" or on its way, it's usually accompanied by a low-pressure system which can cause plant particles that were trapped at the bottom of a lake to rise thus providing feed for small fish. The small fish are, of course, food for larger fish like trout. So you may see them jumping as they feast.
Today, we use weather apps on our smartphones and rely on our local meteorologists (and your Farmers' Almanac, of course) to get weather predictions. Even sailors use advanced technology in the form of weather buoys in the oceans to help guide them. But while these sayings are not in popular circulation anymore, we can see they still hold water.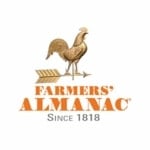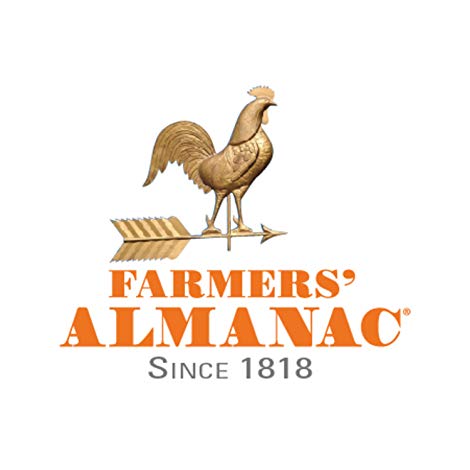 This article was published by the staff at Farmers' Almanac. Do you have a question or an idea for an article? Contact us!