10 Best Edible Insects We Dare You To Try
Would you eat a bug? Believe it or not, many are both nutritious and delicious. Go ahead, we dare you!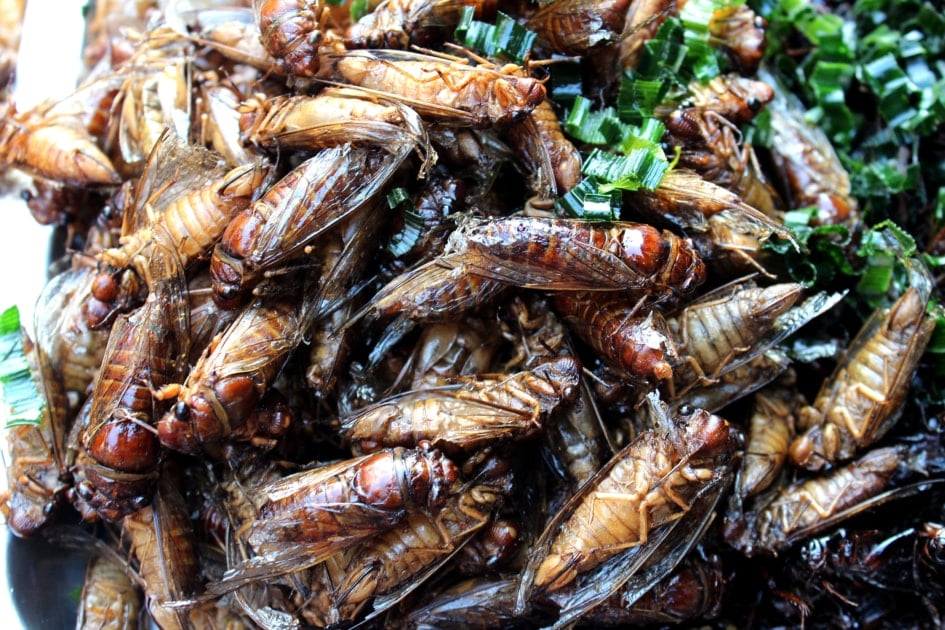 We all grew up with that kid in the school who would do anything for shock value—the one who had the reputation for being the one who would "eat a bug" at recess on a dare or otherwise. Well, as it turns out, in most of the world, snacking on bugs is not only commonplace, but many species of insect are considered delicacies. More and more people are catching the "bug" and eating bugs is very trendy these days with edible insect sites springing up all over the internet.
Bugs As Protein?
In wildcrafting or survival situations, bugs are an essential source of protein. But wildcrafters and survivalists also report that many bugs are surprisingly delicious to boot. If you've never sampled bugs as food, and are thinking of giving them a try, we recommend that you start with the cooked varieties, rather than trying to eat them raw or live. While it's reported that many species of insects can be eaten raw, if it's not a question of survival, you might find eating them uncooked quite a bit more challenging.
10 Best Edible Insects
Here is a list of edible bugs; it ranges from "delicious . . . for a bug," to actually being quite tasty (gross-out factor aside).
Important notes:
Be sure you have a reliable, wild source, well away from areas likely to have been sprayed with pesticides.
Survival experts say avoid insects with bright yellow, red or orange markings. Stick to insects that are black, brown, green, or cream/tan colored. It's also well known among bug eaters that the best flavor of this unique food source depends on what the insect has been eating before you capture it. Insects are often fed fruits or other sweet treats for a few days before they are prepared. Go ahead, we dare you to eat a bug!
1. Crickets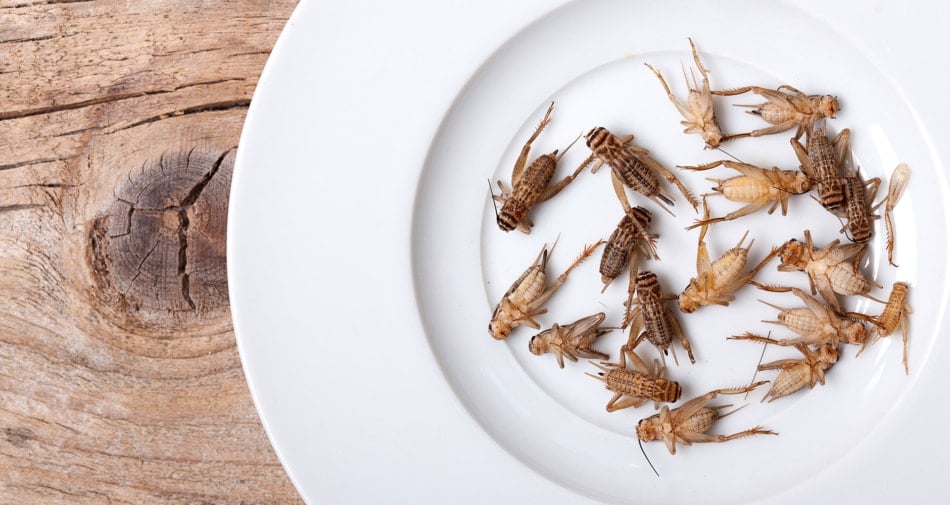 Remove the legs and dry roast, fry, or stir-fry.
2. Cicadas
Also known as "the shrimp of the land." Cicadas are delicious roasted over an open fire, or deep-fried and tossed with salt and seasonings like chili powder or honey mustard.
3. Mealworms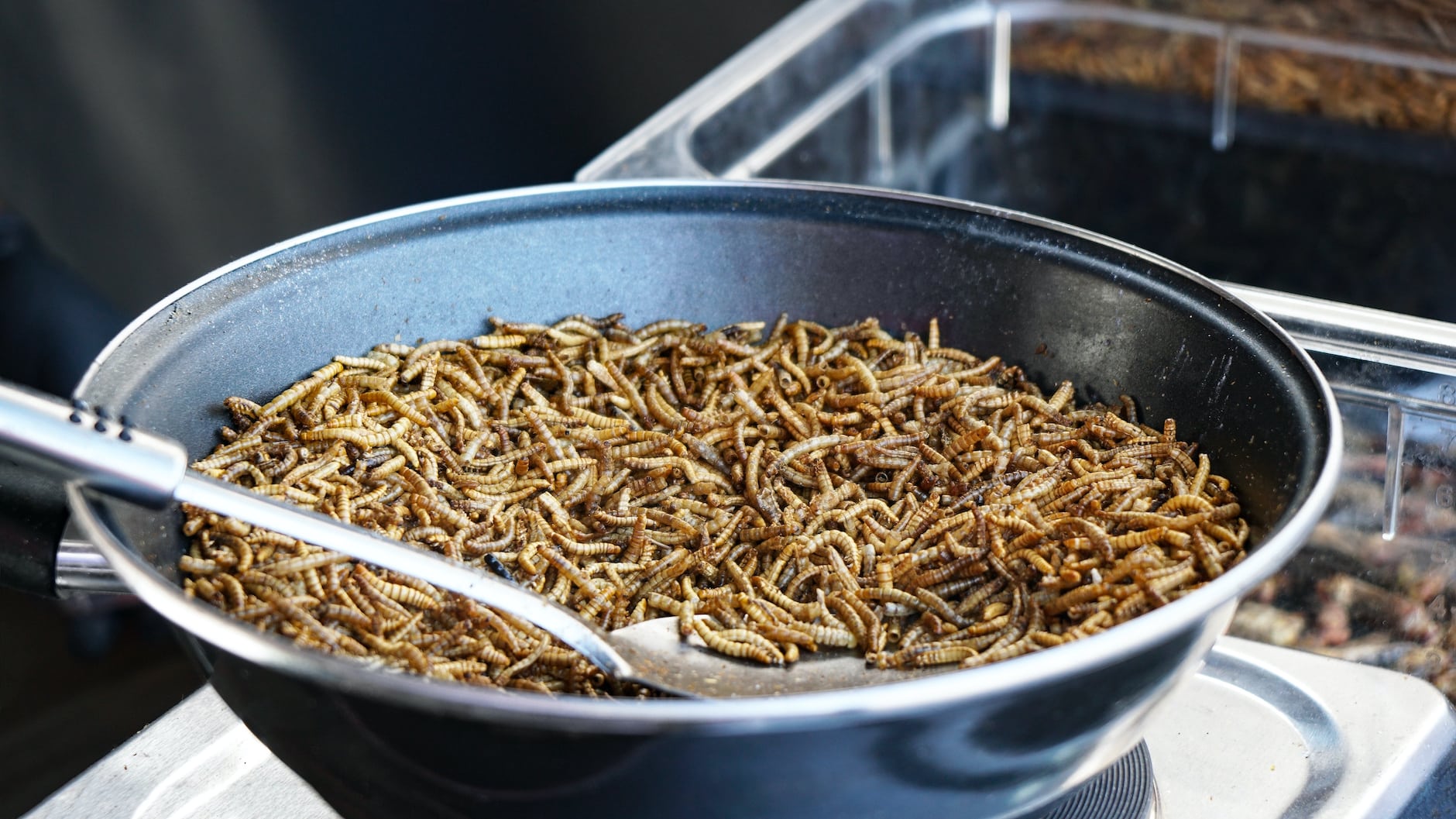 Mealworms are the larvae of the darkling beetle. Both dried and live mealworms are readily available online. These can be roasted in the oven and salted, or marinated with ginger, garlic, and soy, and prepared in an Asian style stir-fry.
4. Scorpions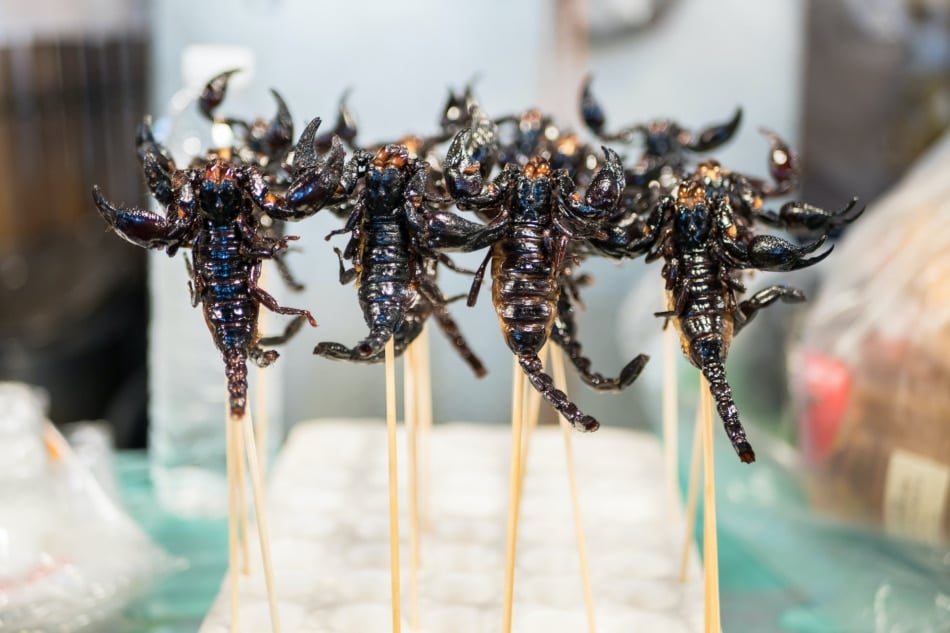 In China and Thailand, these critters are often served skewered and fried. They apparently taste similar to soft shell crab.
5. June Bugs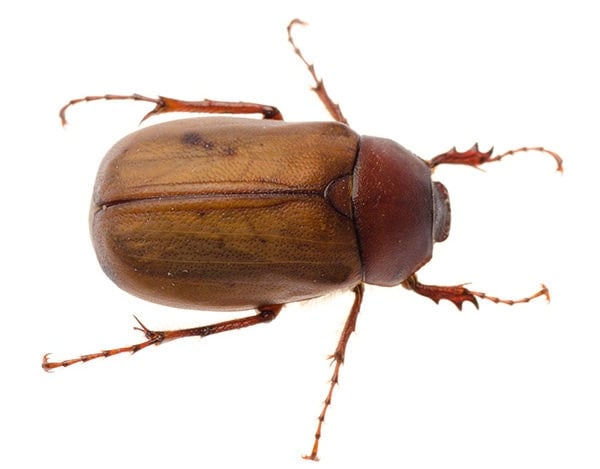 Fry in oil or butter with shallots. Or try this recipe.
6. Grasshoppers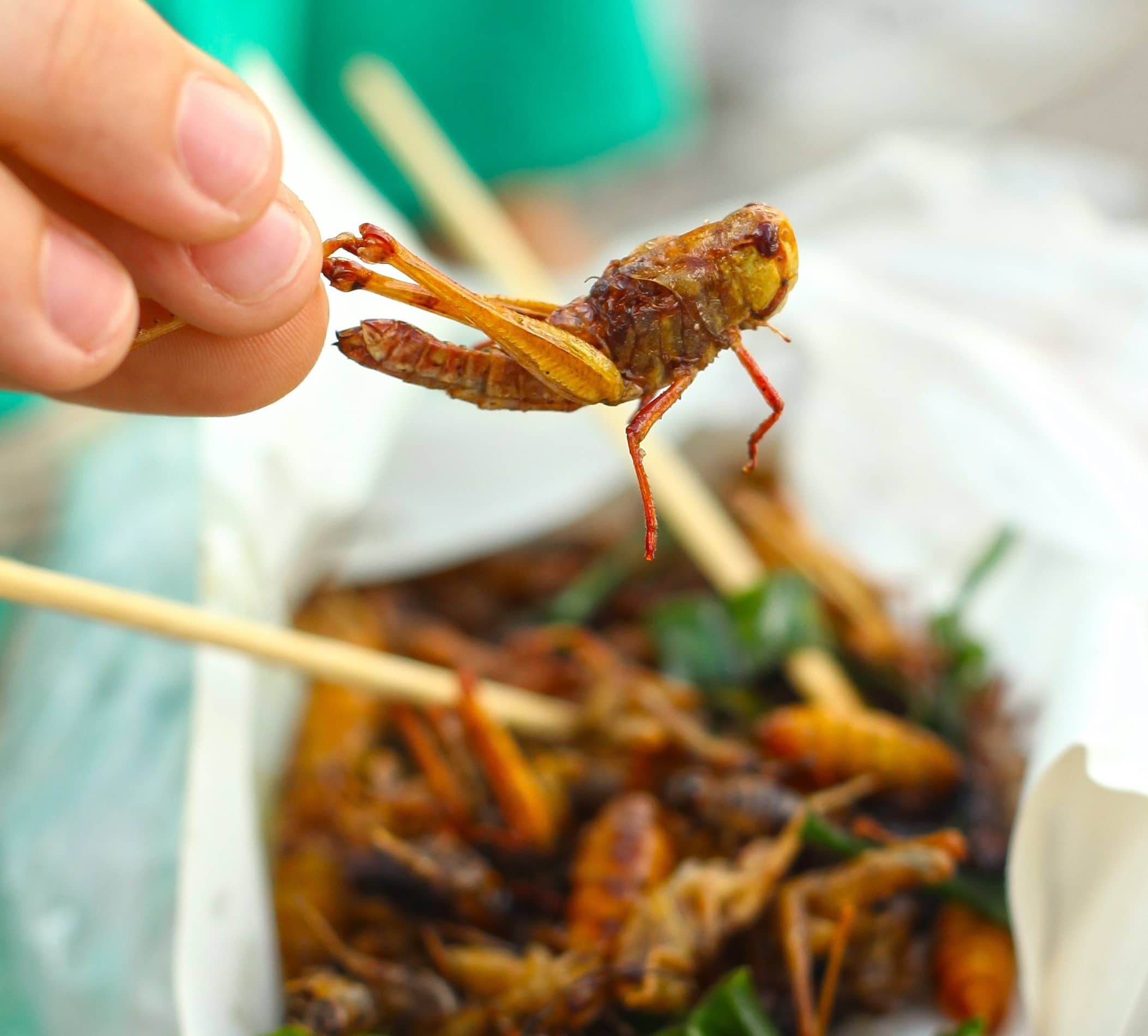 Remove the legs, skewer, and roast over coals. Great brushed with teriyaki sauce while roasting.
7. Ants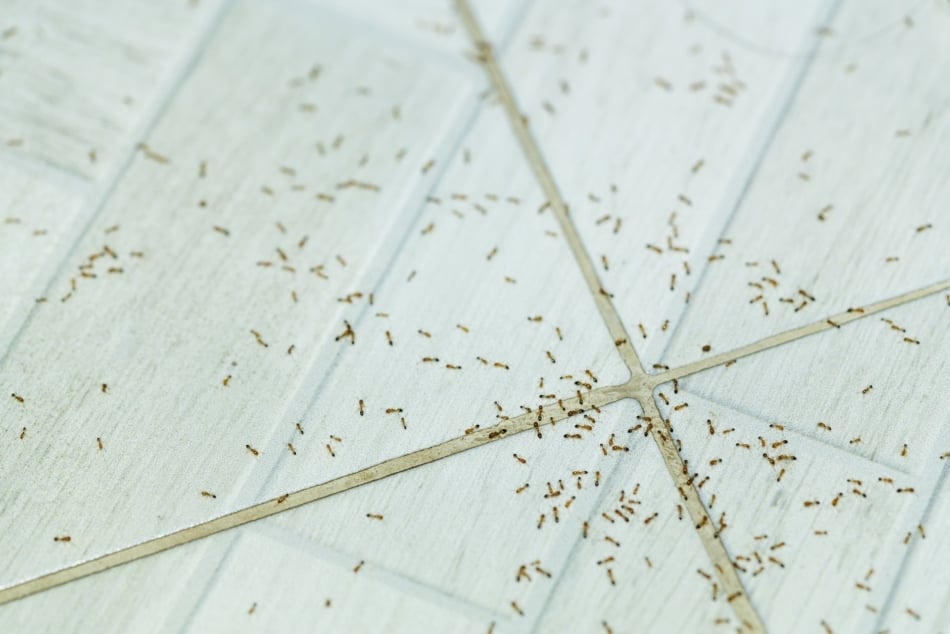 Although it takes a lot of ants to make a meal, these can be roasted in a dry pan and then added as a flavoring or crunchy topping to other dishes. Their flavor is sour, more like vinegar.
8. Wax Worms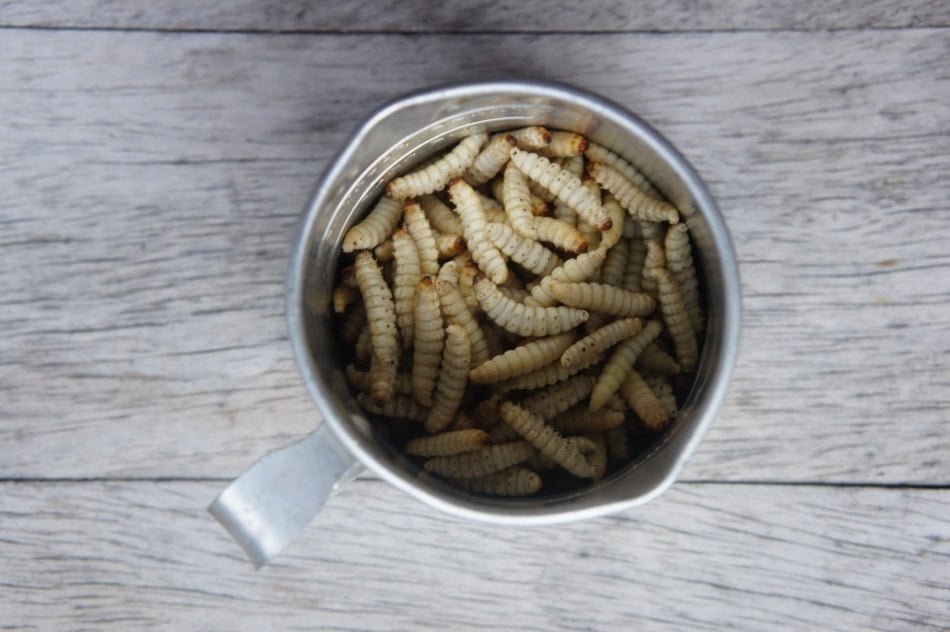 These worms are the larvae of the wax moth. Today, they are raised on farms for human consumption. They are a good source of protein but a little higher in fat than other edible insects. The flavor is somewhat like pine nuts, and they can be roasted or sautéed.
9. Termites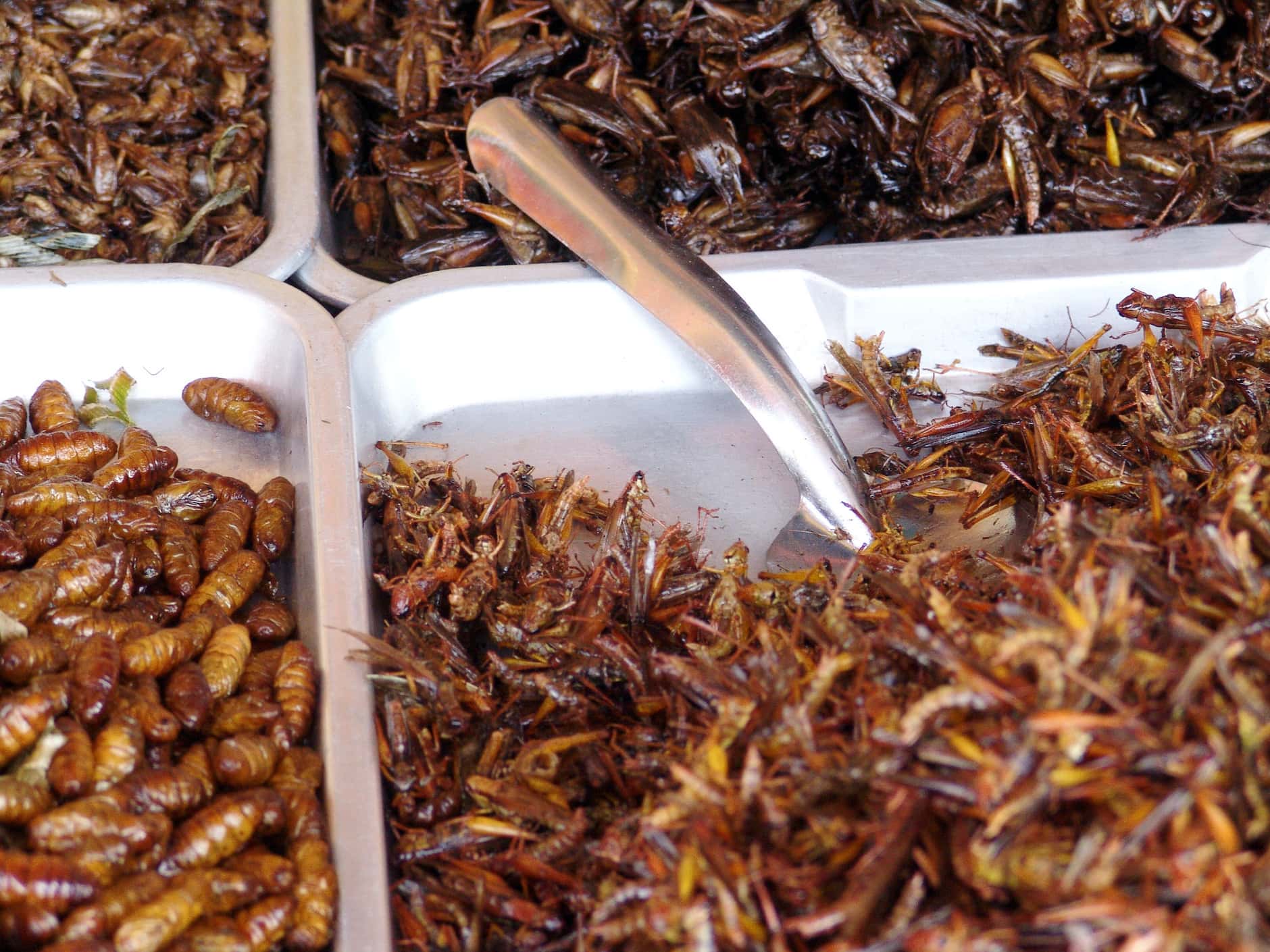 Forage swarming termites from rotten trees in the forest, but stay away from house termites. Roast or fry. They are said to taste like a bit like carrots.
10. Pill Bugs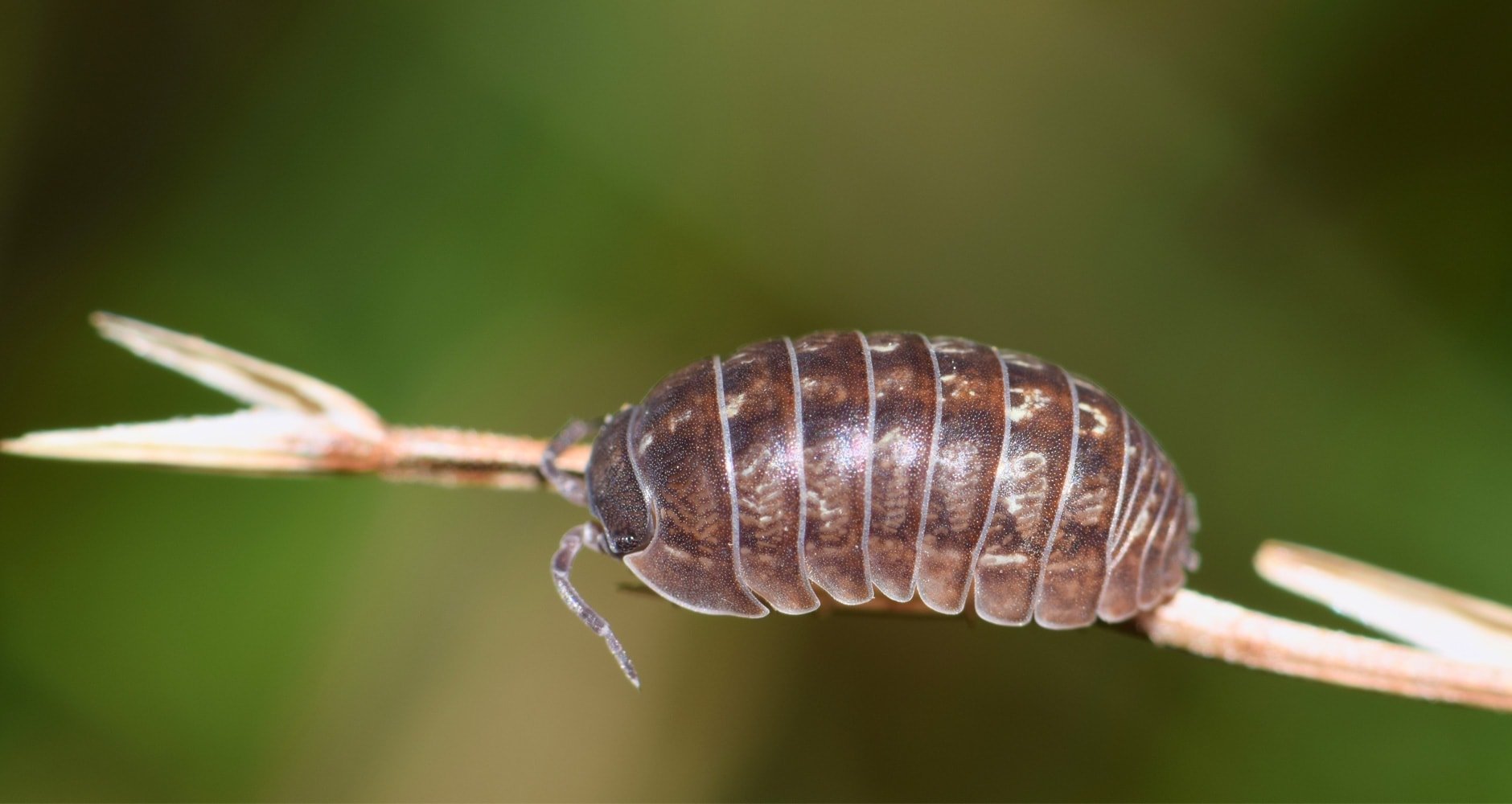 Those little roly poly bugs, some say, taste like shrimp. Boil or sauté in butter. In his 1885 book Why Not Insects, Vincent Holt wrote about pill bugs, stating "I have eaten these, and found that, when chewed, a flavour is developed remarkable akin to that so much appreciated in their sea cousins. Wood-louse sauce is equal, if not distinctly superior to, shrimp."
Bon appétit!
Not sure which to try? Have fun browsing this edible bug web site!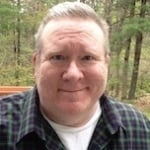 Edward Higgins is a freelance writer, artist, home chef, and avid fly fisherman who lives outside of Portland, Maine. He studied at Skidmore College and Harvard University. His article 10 Best Edible Insects appears in the 2020 Farmers' Almanac.