Note: We update our seasonal and holiday weather forecasts once a year, so be sure to bookmark this page or signup for our newsletter to get updates!
---
Summer officially begins this year on June 21, 2022, which means Independence Day is right around the corner. Everyone is excited to watch fireworks displays this year—but will Mother Nature cooperate, or will she be conducting her own fireworks? It looks "iffy" for some of our weather zones. Don't make any plans without checking our weather predictions for your region!
Looking for the Flag Code to properly display your flag this Independence Day? Check here.
Here's what we're predicting for Sunday, July 4th:
2022 July 4-Cast
Zone 1 – Northeast & New England
New York, Vermont, New Hampshire, Maine, Massachusetts, Rhode Island, Connecticut, Pennsylvania, New Jersey, Delaware, Maryland, Washington D.C.
Sharp cold front ushers in a line of potent showers, thunderstorms, then clearing, less humid weather.
Zone 2 – Great Lakes, Ohio Valley & Midwest
Ohio, Michigan, Indiana, Kentucky, Illinois, Wisconsin
After a strong cold front moves by, a return to fair weather.
Zone 3 – Southeast
Tennessee, Virginia, West Virginia, North Carolina, South Carolina, Georgia, Alabama, Mississippi, Florida
Heavy thunderstorms from Deep South north and east to Carolinas.
Zone 4 – North Central
Missouri, Iowa, Minnesota, North Dakota, South Dakota, Nebraska, Kansas, Colorado, Wyoming, Montana
Mostly fair for Independence Day.
Zone 5 – South Central
Arkansas, Louisiana, Oklahoma, Texas, New Mexico
Mostly fair, dry for Independence Day holiday.
Zone 6 – Northwest
Washington, Oregon, Idaho
Mostly fair skies.
Zone 7 – Southwest
California, Nevada, Utah, Arizona
Mostly fair skies for the Fourth of July holiday.
What is the Farmers' Almanac predicting for the entire summer? Read our summer forecast here.
Check our long-range forecast page to see our detailed predictions!
Happy Independence Day To All!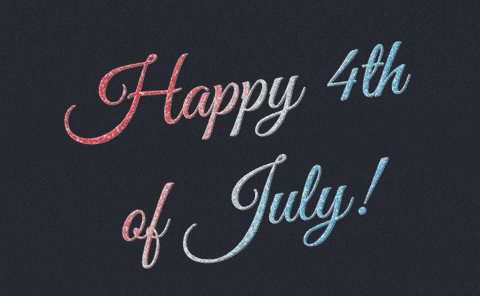 ---
Canada Day Is July 1
Canadians celebrate Canada Day in July. Learn all about this holiday here.