Beneficial Beasts for Your Garden
They may look creepy and crawly, but these pint-sized predators can be you best garden allies!
You might be surprised to learn you have ferocious carnivores amidst the beauty and whimsy of your garden. Calculating, both diurnal and nocturnal hunters with lightning speed reflexes they lie in wait for their prey, ambushing unsuspecting passersby and snatching them up in an attempt to satisfy their insatiable appetites.
Some with spiked forelegs and exceptional vision improved with the ability to look over their shoulder, others with the capability of flight and camouflage, any prey in sight of these beasts have little chance of survival.
You might be even more surprised, however, to learn that in the war against pests and dangers to the green and color of your garden plants, these fierce creatures are your best ally. There are two specific anthropods that you may wish to consider extending a "garden party" invitation to the praying mantis and the spider.
Praying Mantis
The mantis is the only insect that feeds at night on moths and has the speed capability to trap mosquitos and flies. Even those awful "murder" wasps! Due to their inclination for aphids and other insects potentially detrimental to a garden, the mantis can be utilized as a form of biological pest control. The offspring of a mantis is called a nymph, and a female will lay anywhere from ten to four hundred eggs a year from which the nymphs are born. The nymphs are born in late spring and early summer and are ferociously hungry from birth, making them an exceptionally good form of pest control in those peak garden months.
If you are looking to find praying mantis for such purposes, they may not be immediately detectable. You want to look at the months around August to late September and to check for egg cases on flowering plants and also around porch lights as male mantis will fly to be near the light. You can also buy dormant mantid egg cases that can be found for less than ten dollars for three cases at most garden stores and online, and each case has around two hundred eggs a piece.
Spiders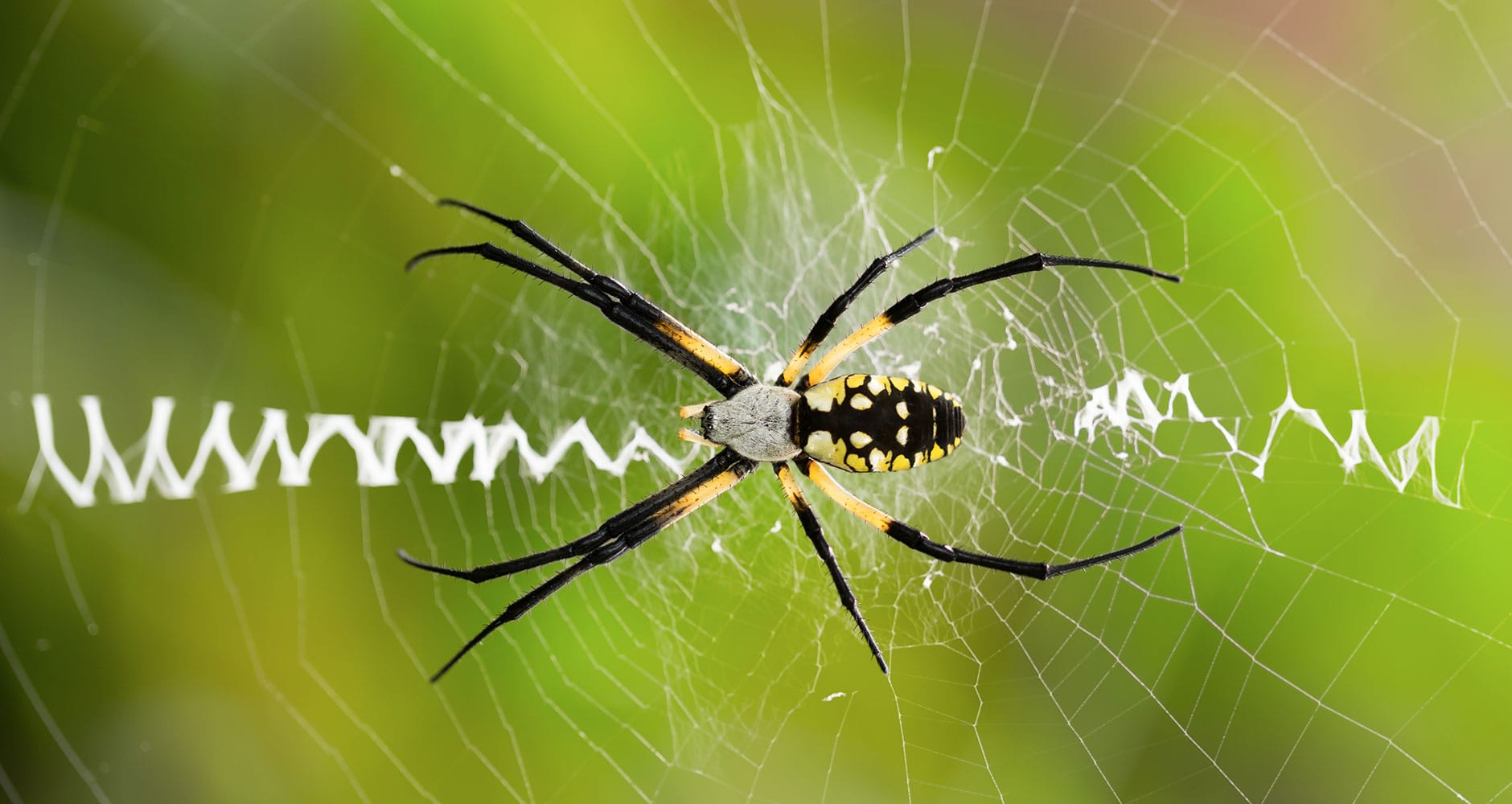 Spiders are often thought of as creepy-crawly frightening creatures that are used as elements in haunted houses and spooky movies. But spiders are actually incredibly beneficial for garden life. They help balance a healthy ecosystem within the garden by eating overpopulations of pesky insects. They are agile hunters and create intricate webs that help to catch a multitude of invasive garden species.
There are 38,000 specifies of spiders in America and all with unique talents. Some are hunters, others jumpers, and some are specifically designed web builders. Spiders can be encouraged to find solace in the garden if you plant tall trees so that they can build their webs. Gardening experts recommend leaving a small part of your garden mulched as the moisture will be a good type of habitat for the spiders to lay their eggs. Also recommended is to plant an insect border in early spring that you do not till under, that way the spiders may lay their masses of eggs.
Though they can be frightful looking in nature, and terrifyingly masterful hunters, these unlikely garden allies possess qualities that can be your best line of defense against pesky creatures in the garden, and if we recognize these traits of these insects of prey, we can begin to see the beauty behind the beasts of the garden.
Kyla Baxter is a recent graduate of the University of Southern Maine. She received her undergraduate degree in social and behavioral science and will be participating in a work study program in New Zealand in the fall. Writing has been a long time passion of hers and she hopes to pursue a career in professional writing in the future. She feels very fortunate to have the opportunity to intern with the Farmers' Almanac.