Note: We update our seasonal weather forecasts once a year, so be sure to bookmark this page or signup for our newsletter to get updates!
---
Easter is on Sunday, April 17, 2022. As you plan your activities, you'll want to know what kind of weather to expect. Will you need a raincoat or a winter parka when you hunt for those Easter eggs?
Here's what the Farmers' Almanac is predicting for your Easter weekend, Saturday, April 16, through Tuesday, April 19, 2022:
United States Easter Forecast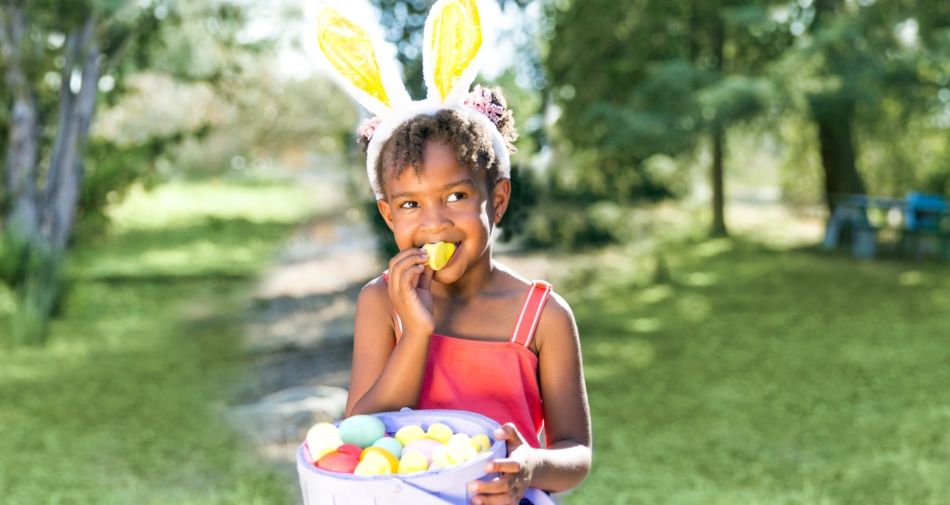 Zone 1 – Northeast & New England
New York, Vermont, New Hampshire, Maine, Massachusetts, Rhode Island, Connecticut, Pennsylvania, New Jersey, Delaware, Maryland, Washington D.C.
Mostly fair skies. Fine weather for both Easter Sunday and Patriots' Day festivities in Boston.
Zone 2 – Great Lakes, Ohio Valley & Midwest
Ohio, Michigan, Indiana, Kentucky, Illinois, Wisconsin
Fair, pleasant weather for Easter Sunday festivities.
Zone 3 – Southeast
Tennessee, Virginia, West Virginia, North Carolina, South Carolina, Georgia, Alabama, Mississippi, Florida
Mostly fair Eastertime.
Zone 4 – North Central
Missouri, Iowa, Minnesota, North Dakota, South Dakota, Nebraska, Kansas, Colorado, Wyoming, Montana
Pleasant initially, then unsettled with showers spreading from the west across Rockies.
Zone 5 – South Central
Arkansas, Louisiana, Oklahoma, Texas, New Mexico
Pleasant, then turning unsettled.
Zone 6 – Northwest
Washington, Oregon, Idaho
Fair, pleasant, then quickly turns unsettled.
Zone 7 – Southwest
California, Nevada, Utah, Arizona
Fair once again, then cloudy with scattered showers.
---
Canadian Easter Forecast
Here's what weather the Canadian Farmers' Almanac is predicting for your Easter weekend, Saturday, April 16 through Tuesday, April 19, 2022:
Zone 1
Newfoundland, Labrador
Showery, thundery for Easter time, then clearing skies.
Zone 2
Nova Scotia, Prince Edward Island, New Brunswick, Quebec
Easter Sunday and Monday are both fair and dry.
Mostly fair and pleasant weather for the Easter holiday.
Zone 4
Alberta, Manitoba, Saskatchewan
Pleasant for Easter Sunday, then turning unsettled, with showers spreading in from the west across the Rockies.
Fair and pleasant for Easter, then it quickly turns unsettled.
---
What's in store for the remainder of spring in your neck of the woods? Be sure to read your long-range weather forecast.