6 Spices You'll Be Amazed You Can Grow Yourself
Most of us have some experience growing herbs, but what about spices? You can easily grow these spices in your garden this year. Here's how to get started!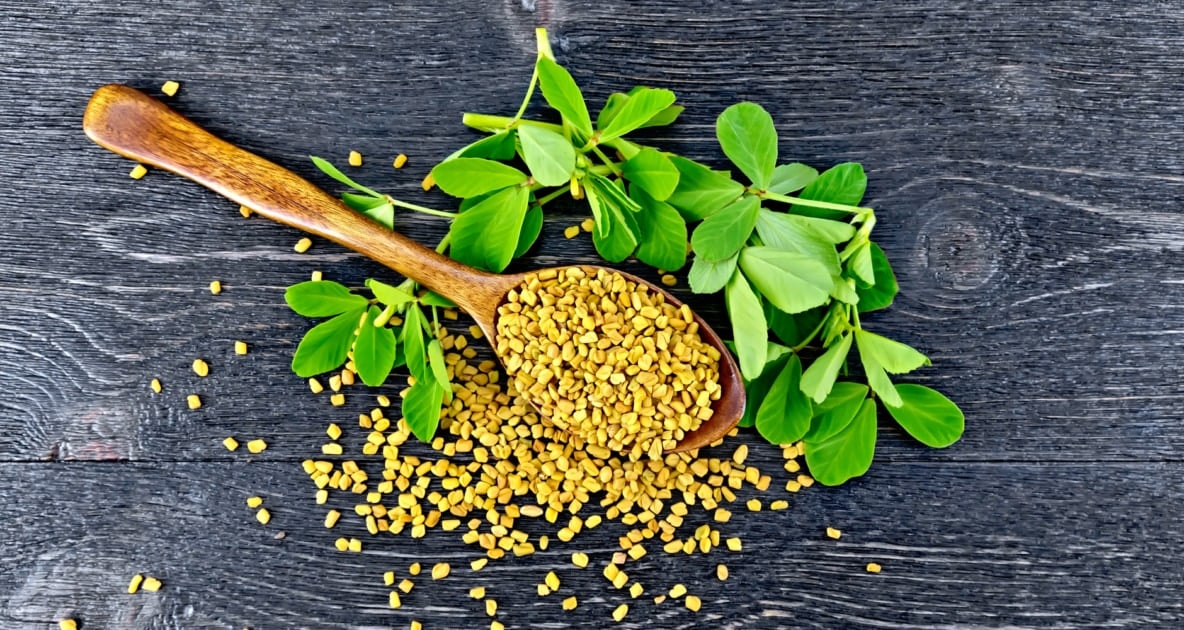 Most of us are familiar with growing our own herb gardens—parsley, chives, cilantro, thyme, and more—but what about spices? Their flavor can really perk up so many foods and they're so good for you because they're full of antioxidants. Believe it or not, it's easy to grow spices—all you need is some land, sunshine, water, and a little patience while your plants go to seed.
Grow These 6 Favorite Spices and Stock Up Your Spice Cabinet
1. Cumin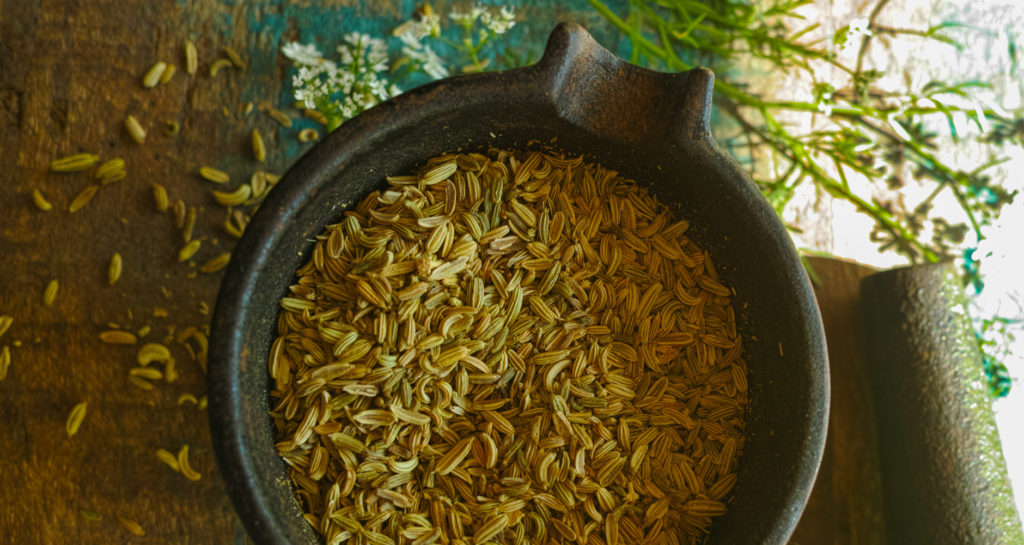 Cumin (Cuminum cyminum) is related to dill, celery, parsley, and carrots. This heat-loving plant needs a growing season of about 3 to 4 months to go to seed. Regular moisture is key for seed production. Once the pretty white-pink flowers have finished blooming, the plant will form brown seeds, which can be harvested by hand in autumn. The seeds can be ground and used in Mexican cooking, curry powder or garam masala mixes, or in Vietnamese or Thai cooking.
2. Fennel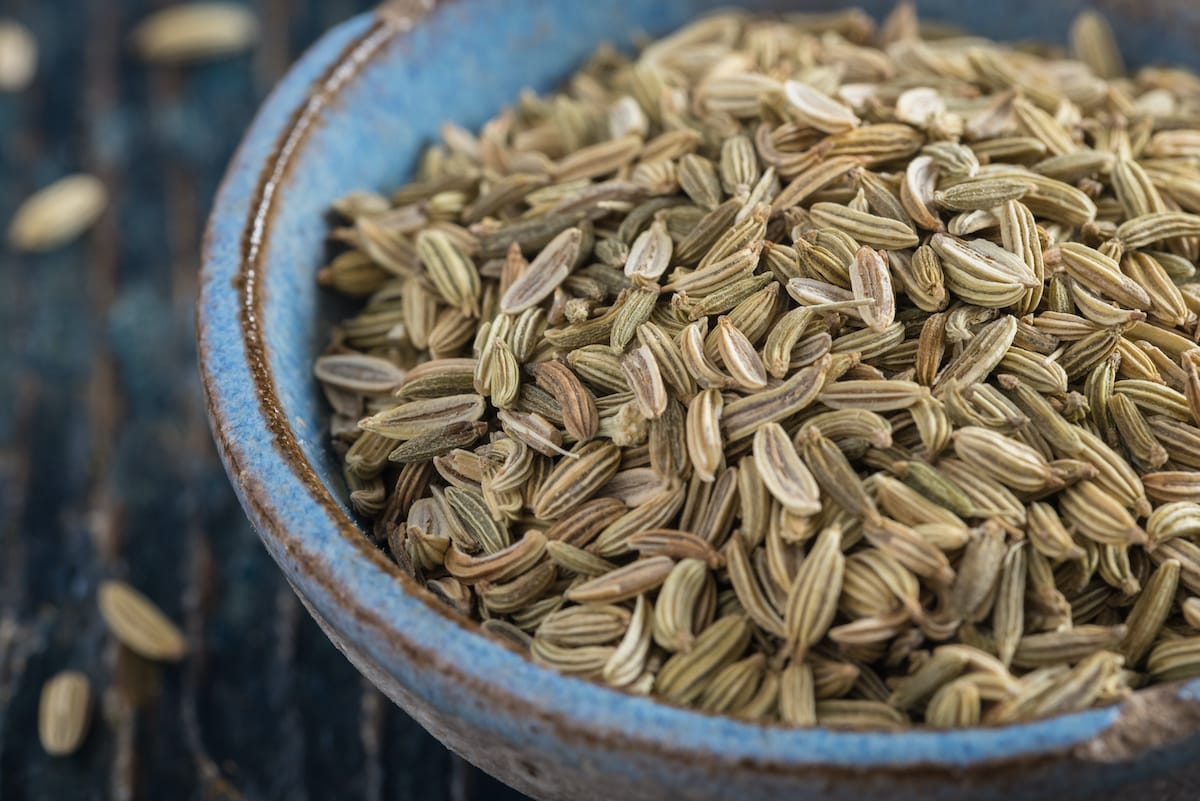 Fennel (Foeniculum vulgare) is in the same family as cumin. Many gardeners grow fennel for its bulbous stem which tastes like anise, or licorice. Allowing the plants to flower and go to seed produces a delicious spice used in Italian sausages (you can make your own with ground pork, salt, and fennel seed), teas, baking, and blended spice rubs for meat and poultry. Many people munch on a few fennel seeds after a large meal to help digestion.
Sow fennel seeds directly in the garden for best results, as plants will not stand up well to transplanting. A sunny location is ideal. The soil should be well-drained and moderately fertile—an amendment with compost in the early spring before planting is sufficient. Fennel has a propensity to freely reseed if you don't harvest all of the seeds.
3. Fenugreek
Another highly-scented spice, fenugreek (Trigonella foenum-gracecum) is actually a legume, and is easy to grow in containers or in-ground. A perennial in U.S. Hardiness zones 8 to 11, fenugreek requires compost-amended, well-drained soil. Fenugreek should be direct-seeded once all danger of frost has passed; young plants cannot tolerate being transplanted. Plants will reach approximately two feet tall. The fragrant seedpods are harvested in early autumn and the seeds are removed by hand. The seeds taste a bit like maple and are commonly used in tea, or in curries and pickles.
4. Mustard
Mustard (Brassica spp.) is a staple condiment, and hotdogs and burgers wouldn't be the same without it! But did you ever consider growing it in your garden? This is a plant that cannot take a lot of heat: it will rapidly bolt, which is not conducive to good quality seeds for harvest. Plant mustard early in the spring, as soon as the ground can be worked. Compost-amended soil is best, and stick to a regular watering schedule if you receive little rain. Small yellow or white flowers precede seed pods which appear in late summer or early autumn. Allow the pods to brown on the plant before picking. Scoop the seeds out of the pods and air-dry the seeds for at least two weeks before storing. Mustard seed can be used in pickling spice, or make your own mustard! Recipe below.
5. & 6. Ginger & Turmeric
Ginger (Zingiber officinale) and turmeric (Curcuma longa) are related plants that grow from rhizomes. You can actually plant the rhizomes you find in the grocery store—look for ones that are plump and have several bumpy nodes on them. If the rhizomes are large, cut them apart so that each chunk has a few nodes on it. Assist in the sprouting process by soaking the rhizomes in water for a couple of hours before planting. Ginger and turmeric may be planted in containers or in-ground. Both plants need regular, consistent moisture to thrive. Do not situate them in direct sunlight; part shade is best.
Ginger and turmeric are very slow growing. It can take 8 to 10 months before the plants may be dug out for harvest. In warm climates (U.S. Hardiness Zone 8 or higher), the plants will overwinter in-ground. If all of the rhizomes are not completely harvested in late autumn, plants will keep producing rhizomes for successive years. In cooler climates with short growing seasons, it is preferable to grow the plants indoors to ensure a successful harvest. For long-term storage, the rhizomes may be peeled, chopped, and frozen. Ginger and turmeric are delicious as teas or used in curries and many Asian dishes. Try this recipe for Golden Milk!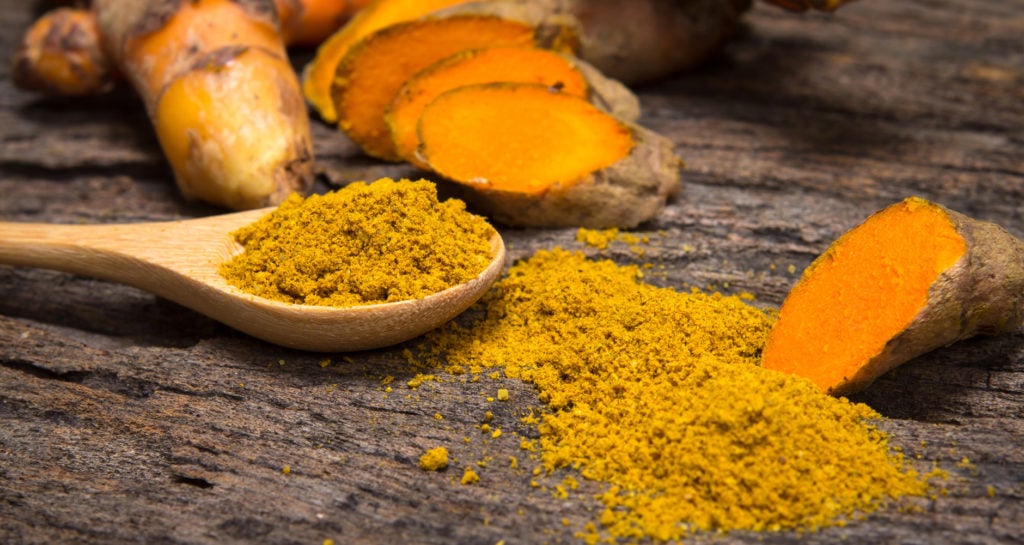 Although bringing plants to seed in order to use them as spices takes patience, you can save money by growing your own, and the delicious fresh flavor can't be beat in the kitchen!
Easy Yellow Mustard Recipe
Ingredients:
1/2 cup dried mustard seeds
1/2 cup white wine
1/3 cup white wine vinegar
1 teaspoon ground turmeric (optional, but adds a nice yellow color).
1 tablespoon sugar
Directions:
Combine all ingredients in a stainless steel bowl. Cover and let stand for 2–3 days.
Pour the mixture in a blender and blend until smooth, but a little grainy. If the mustard is too thick, add water, a tablespoon at a time, until it reaches desired thickness. Keeps up to 6 months in the refrigerator in an airtight container.
Be sure you check out our Gardening Calendar to find out which days are best for growing aboveground and root crops.
Sheryl Normandeau, BA, is a Master Gardener and writer from Calgary, Alberta, Canada. Her articles and short stories have appeared in several international publications. She is the co-author (with Janet Melrose) of the Guides for the Prairie Gardener series.