12 Interesting Facts About Abraham Lincoln You May Not Have Known
February 12, 1809 marks the birthdate of one of our most revered presidents. Here are 12 interesting and maybe not-so-well-known facts about our 16th president.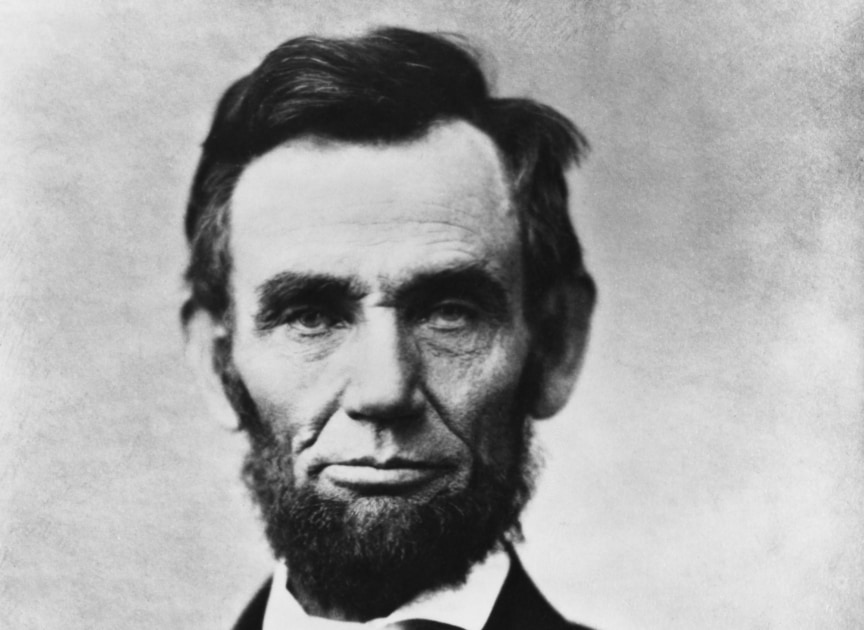 With an estimated 15,000 books written about Lincoln, much is known about his life, but here are 12 interesting and maybe not-so-well-known facts about our 16th president.
12 Interesting Facts About Abraham Lincoln
Lincoln read the Farmers' Almanac and used it in a murder trial in 1858. With his trusty Farmers' Almanac in hand, Lincoln proved that on the night of the murder, the moon was low in the sky, contradicting the chief witness who said he saw the murder committed at night by the light of the moon. Case closed.
Lincoln's 11-year-old son, Willie, died in February of 1862. The Lincolns were so pleased with the embalming results by Dr. Charles Brown that they had their son exhumed twice so they could review his remains again.
The first woman executed by the U.S. government was Mary Surratt who was involved in the Lincoln assassination.
In the presidential election of 1860, Lincoln came in a distant last place in his home state of Kentucky with less than 1% of the vote. In his wife's home county where her large and influential family lived, he only received 5 votes.
The first person killed in the Civil War was Col. Elmer Ellsworth, who was a law student in Lincoln's Springfield, Illinois, office.
Lincoln was a pet lover and especially fond of his cat "Tabby." He fed his cat at the White House table with a gold fork. When Mrs. Lincoln objected, Lincoln said: "If it was good enough for Buchanan (his predecessor), it is good enough for Tabby."
On October 3rd of 1863, Lincoln established the third Thursday of November to be a national holiday to celebrate Thanksgiving.
Lincoln read the Bible daily and referred to it liberally in many speeches, but he never joined any organized church.
Abraham Lincoln (no middle name) was named after his paternal grandfather who was killed in 1786, near what is now Louisville, Kentucky.
Lincoln was the first president to have his image on a U.S. coin, the 1909 penny, which commemorated his 100th birthday. The penny was redesigned on his 150th and 200th birthday.
Lincoln's coffin has been opened five different times, first in December of 1865, and last in September of 1901. Witnesses in 1901 said his remains were well preserved.
The greatest speaker of the day, Edward Everett was the featured speaker at the dedication of the Gettysburg Battlefield ceremony. He delivered a two-hour speech with 13,607 words. Lincoln was invited to attend the ceremony at the last minute and was asked to make "a few appropriate remarks."

His two-minute, less-than-300-word speech, The Gettysburg Address, is one of the greatest American speeches of all time.

Bob Farmer is a popular speaker, humorist, and motivator. His name and talent make it a natural partnership with North America's most respected publication and brand, Farmers' Almanac. Visit Bob's website at www.bobfarmer.com.
Keep Exploring