5 Times The Weather Almost Ruined The Super Bowl
Here's a look at some of the Super Bowl games of the past where Mother Nature whipped up her best trick plays.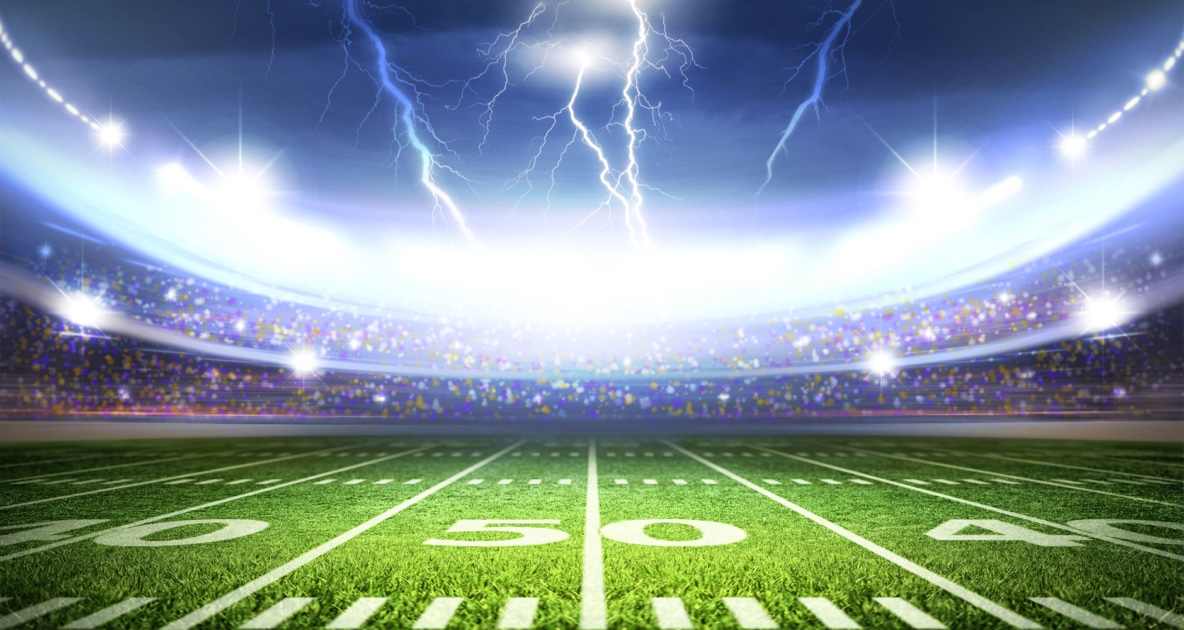 Football is a sport that's played rain or shine, hot or cold. Some fans think if wild weather strikes during a game, it adds to the excitement, while others feel it interferes – especially when it comes to high-stakes games like the Super Bowl. While many of the big games are now played indoors, or at least in retractable-roof stadiums, it hasn't always been the case, and players often had to take what Mother Nature was dishing out.
Just how many times have we had to call "interference" because of Mother Nature? Here's a look at some of the Super Bowls of the past where she whipped up her best trick plays:
Delayed Storm – Super Bowl XLVIII (2014) – East Rutherford, NJ
Super Bowl XLVIII was destined to include some sort of weather mishap. After all, it was scheduled to be played on weather's biggest holiday: February 2, Groundhog Day. The 2014 Farmers' Almanac predicted a major winter storm would hit the region on February 1-3, and could cause some trouble for fans of the Super Bowl. Fortunately for Broncos and Seahawks fans, Sunday's weather held out with partly cloudy skies and temperatures in the high 40s. It was incredibly mild. So much so that people scoffed at our prediction. But a few hours after the game ended, a blizzard dropped more than a half a foot of snow on the region which delayed flights and kept fans from getting home as quickly as they had planned. Take a look at the ESPN feature.
A "Snowed Under" Super Bowl XLV (2011) – Arlington, TX
Imagine paying $2,000 to $3,000 for a Super Bowl ticket, only to NOT make it to the event. That's what happened to football fans on February 6, 2011, when back-to-back snowstorms paralyzed the Dallas-Fort Worth metro area during Super Bowl week. Hundreds of flights were canceled in and out of the city, and several fans were injured when an avalanche of ice and snow fell from the Cowboys Stadium roof. Thankfully, by the time the weekend arrived, so had a thaw.
Soggy Super Bowl XLI (2007) – Miami, FL
Winters in Florida are typically dry. But on February 4, 2007, a storm moved into the Miami area on Super Bowl Sunday, bringing torrential rains and heavy winds that continued throughout Sunday's game. The 0.92 inches of rain that fell sent rain-soaked crowds seeking shelter inside Dolphin Stadium (which was roofless at the time). It also made for sloppy conditions on the field for the Colts and the Bears players. The slick grass and wet ball led to a total of eight "turnovers" and five "fumbles." Who could forget Prince playing Purple Rain at the Halftime Show in the pouring rain?
Super Cold-Bowl XVI (1982) – Pontiac, Michigan
The Cincinnati Bengals vs. San Francisco 49ers Super Bowl game was a cold and snowy one. While the winter weather didn't impact the game itself since it was played inside the Pontiac Silverdome, it did make for many logistical nightmares. On game day, freezing rain, minus 21º F wind chills, and high winds made travel difficult for fans and players alike. In fact, one of the 49ers' buses (with players in tow) got stuck in traffic and didn't arrive until 90 minutes before kickoff. According to the Southeast Regional Climate Center, the January 24th game holds the record for the coldest outdoor temperature (13º F) outside a domed Super Bowl. Super Bowl LII might just break that record, as temperatures are predicted to be in the single digits on game day!
Coldest Outdoor Super Bowl VI (1972) – New Orleans, LA
This Super Bowl game put the crowds, the Dallas Cowboys, and the Miami Dolphins out in the cold, literally. At kickoff, the temperature in New Orleans (which ordinarily warms into the 60s in January) was a brisk 39 °F! And no, there was no stadium dome to help shelter out the cold, which makes this Super Bowl the coldest one played outdoors in NFL history.
What's in Store for 2022?
Could Sunday's Super Bowl be the next to make the list? This year's game is being played in Los Angeles at the SoFi Stadium). We'll find out soon enough!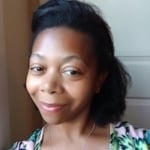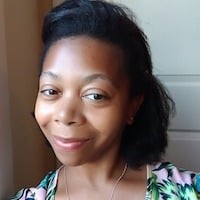 Tiffany Means is a freelance writer and a degreed meteorologist. She specializes in weather forecasting and enjoys making the subject of weather (and the science behind it) more relatable. She currently resides in the Blue Ridge Mountains of North Carolina.
Keep Exploring