Finding Dimes? Could Be A Sign From A Loved One
When our loved ones pass, do they communicate that they are still with us? Here are the 6 most common signs that may hold the answer.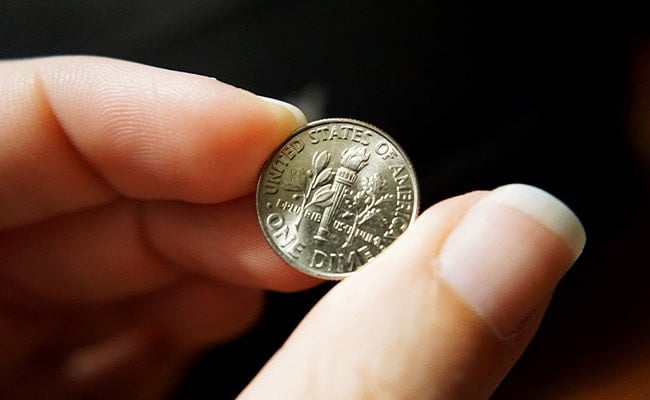 Nothing is more devastating than losing a loved one. Time can lessen the pain, but grief can last a long time (Here are some suggestions for managing grief.) Those who believe in an afterlife may find comfort in the promise of a reunion in the great by and by, but this can never take the place of being able to hug, hold hands, or talk to someone in the here and now.
But what if the people we love who pass away aren't as far away as we think? Religions and cultures across the globe and through the ages have suggested the idea that those who pass on to the other side remain with us, unseen, to watch over and guide us. While the specifics may vary, some version of this belief is so common as to be almost universal. Guardian angels. Spirit guides. Protectors. Caretakers. Sacred ancestors.
More than that, people throughout history (and some still to this day) believe that, if we know how to pay attention to the signs, our loved ones living in the spirit world can, and often do, send us messages, offering comfort in times of distress and guidance in times of need.
But what are these signs, and how can we become adept at recognizing them? Although the way any individual spirit might choose to communicate is endless, there are several phenomena that are commonly recognized as signs from the other side. These include:
Common Signs
1. Dream Visitations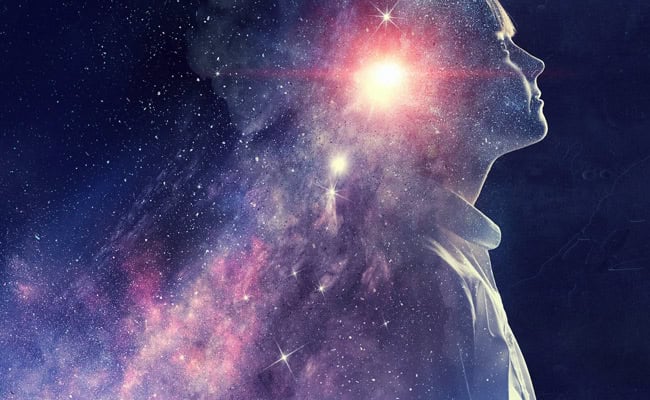 One of the most commonly described signs from the other side is a visitation from a departed loved one in the form of a dream. The belief that we are more open and susceptible to messages from the spirit world when we are asleep, on the verge of sleep, or in an induced trance, such as hypnotism, meditation, is a very old one.
Today, we know that our brain waves pass through a number of different phases during sleep. Theta waves, which occur in the liminal state between wakefulness and deep sleep, are associated with memory, learning, intuition, and the subconscious.
Of course, dreams are, by their very nature, not real, so how can you know if a dream is a true message from the other side or just another bit of undigested memory getting filed away? Those who believe they've had dream visitors say they have a different quality from typical dreams.
Whereas our normal dream life is often nonsensical, nonlinear, and fragmentary in nature, visitations most often feel more like real life, with a sense of solidity, vividness, and logic that is unusual in dreams. Such dreams are said to have a sense of weight and importance and to stay with the dreamer, sometimes for many years, whereas the details of garden variety dreams are often difficult to remember beyond the first moments of waking.
Some people have even described having long, detailed conversations with loved ones, sharing real-life information the dreamer would have no other way of knowing.
2. Familiar Sensations or Smells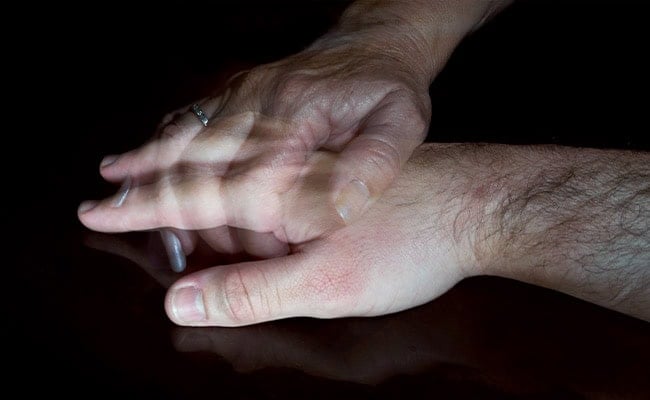 Another experience many people describe is having an unmistakable feeling that their loved one is nearby, sometimes accompanied by sensations, such as a hand on their shoulder, or by smells associated with that person, such as their favorite perfume, a smell associated with their occupation in life (for instance, motor oil or seawater), or a favorite food they often prepared.
Like dreaming, olfaction—the sense of smell—is strongly tied to memory.
In fact, encountering familiar smells is thought to be a common trigger for déjà vu, the uncanny feeling that you've already experienced a situation before.
Whereas dream visitors most often bring an explicit message for the recipient, this type of visit's content is purely physical and emotional—offering feelings of closeness or comfort, sometimes just when it is most needed.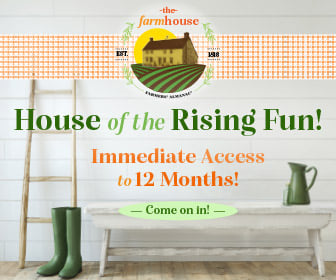 3. Animal Messengers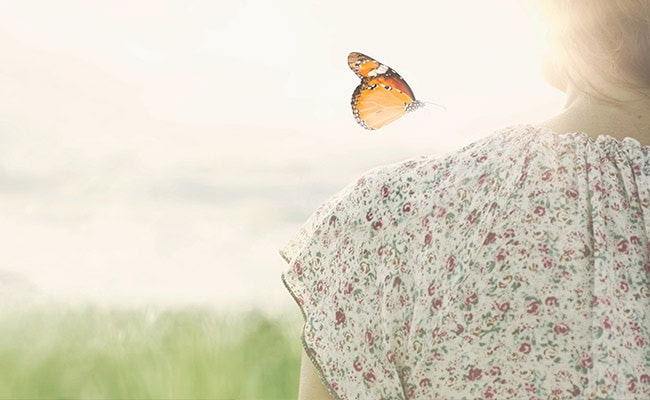 Sightings of animals you don't normally see, or a sharp increase in sightings of more common animals, have long been believed to be portents from the spirit world, particularly if an animal shows an unusual interest in or lack of fear toward you.
Some types of animals have even been said to be bearers of very specific kinds of messages, for instance, ladybugs are said to be a good omen, offering assurance, particularly when things seem to be at their darkest, that not all is lost. Butterflies and birds, especially cardinals and blue jays, have long been seen as messengers that a departed loved one is still watching over you.
4. Pennies and Dimes
While it's not unusual to find random coins and trinkets in the course of one's day, a sudden increase in finding such small treasures could be interpreted as gifts from beyond, particularly if the items in question carry some shared meaning.
It seems the most commonly found items are pennies and dimes. Pennies and seeing references to the number "1" is often thought of as a message to think positively.
Finding dimes, or seeing the number 10, is said to be a message to "pay attention," and "trust your instincts and intuition."
Sometimes the coin is from a year that was important in some way in your relationship with someone who has passed, and it may be a sign that your loved one isn't as distant as you thought.
5. Lost and Found Objects
Items moving from their usual locations without another explanation is another frequent occurrence. Lost objects (such as wedding rings) suddenly turning up in a spot after you looked there many times may be a message.
If this happens often or the location seems significant in some way, it may be an attempt to communicate some specific piece of information. If the pattern seems more random, though, it could be interpreted more as an attempt at playfulness.
6. Electrical Disturbances
Spirits are said to be pure energy, which means that manipulating electrical currents should come easily to them. It's no surprise, then, that flickering or dimming lights are one of the phenomena most commonly associated with visitation from the spirit world.
While movies and campfire tales offer fodder about mischievous spirits playing hair-raising pranks on the living—for instance, the new inhabitants of a home where they passed—this type of visitation can be much subtler. If the wiring in your home isn't particularly old or unsound, and if the disturbances only started after the loss of a loved one, minor, occasional flickers in lights, televisions, or appliances could just be a quiet hello—an otherworldly wink, so to speak.
In more overt cases, people have even described radios or stereos turning on to play a specific song that was meaningful to their departed loved one.
Whether or not you find comfort in looking for signs from your beloved departed, grief, shock, and disbelief are natural responses to loss. Don't be afraid to reach out to the living—whether that means friends or family members who share your loss, a therapist or grief support group, or a group of friends who can help take your mind off of your sorrow, even for short periods of time.
Remember that finding moments of laughter and joy is not a betrayal of the person you've lost. Your departed loved ones, whether they are watching you from close by or far away, want you to live the rest of your life to its happiest and fullest.

Join The Discussion!
Do you believe that dimes are a sign from a departed loved one?
Tell us about one time that you found a dime.
We are looking forward to hearing from you!

Jaime McLeod is a longtime journalist who has written for a wide variety of newspapers, magazines, and websites, including MTV.com. She enjoys the outdoors, growing and eating organic food, and is interested in all aspects of natural wellness.