The Saint Valentine's Day Blizzard
In 1940, instead of getting hit with Cupid's arrows on Valentine's Day, New England was bombarded with 60-mph winds and eight-foot snowdrifts. Learn more!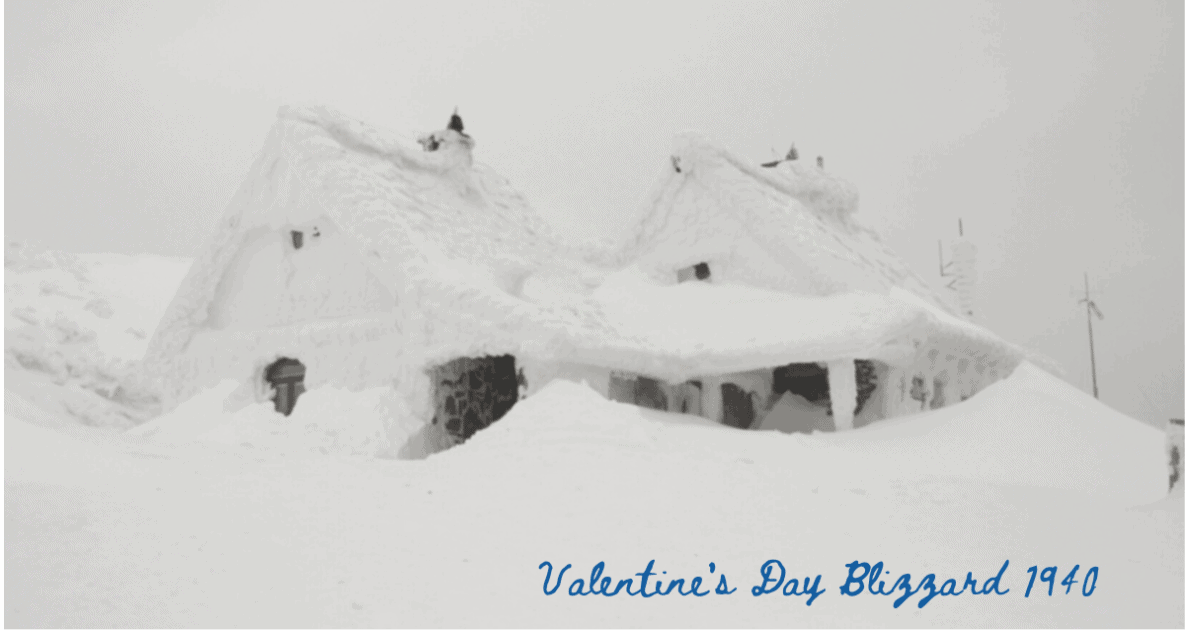 Heavy snow in February is not uncommon, and snow on Valentine's Day is actually more likely than snow on Christmas.
Of course, there's snow, and then there's what happened during the Saint Valentine's Day Blizzard of 1940, when, instead of getting hit with Cupid's arrows, residents of Massachusetts, Connecticut, and Rhode Island were bombarded with 60-mile-per-hour winds and up to 14 inches of snow. While a little over a foot of snow may not sound like much, especially in New England, the whipping winds created snowdrifts as high as eight feet in some places.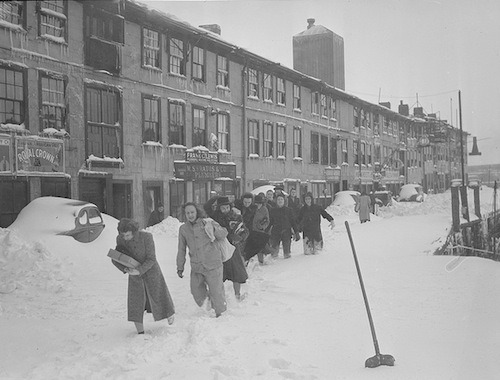 The storm began at about 3 p.m. on February 14th, just in time to cause havoc during the evening commute, and continued for the next nine hours. Trains stopped running, flights were canceled, and cars stalled out in the middle of the street and had to be abandoned, making the snow removal process almost impossible. To keep the situation from worsening, Boston police put a ban on cars entering the downtown area.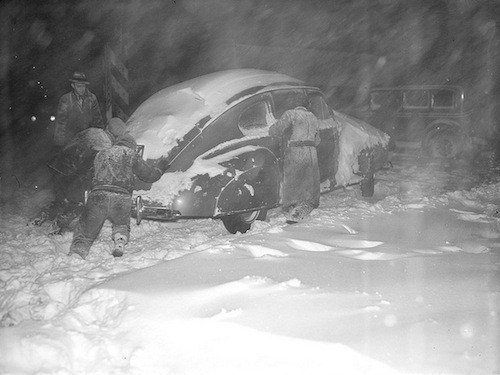 Travelers, even short-distance commuters, were stranded for days, unable to get home. This included many who had packed into the Boston Garden for an ice show that evening, only to find when they got out that their train home had been canceled.
Hotels were quickly booked solid, and many gouged those unfortunate enough to have ventured out during the storm with high prices. Eventually, hotel lobbies were filled with cots and transformed into emergency shelters for many travelers with nowhere else to go — hardly the romantic evening many had in mind.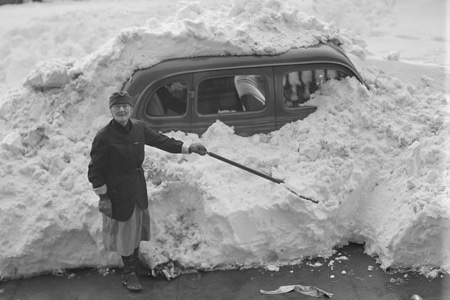 Part of the reason the impact of the blizzard was so bad was that it caught residents of the region completely off-guard. The Weather Bureau had been predicting "rain and light snow" for that day, claiming that the worst of the storm would stay off shore.
The storm took several days to clean up, and claimed 31 lives in New England.

Jaime McLeod is a longtime journalist who has written for a wide variety of newspapers, magazines, and websites, including MTV.com. She enjoys the outdoors, growing and eating organic food, and is interested in all aspects of natural wellness.
Keep Exploring