What The Heck Are Soap Nuts?
A reusable, sustainable nut that cleans your clothes and more? That's nuts! Or is it? Find out!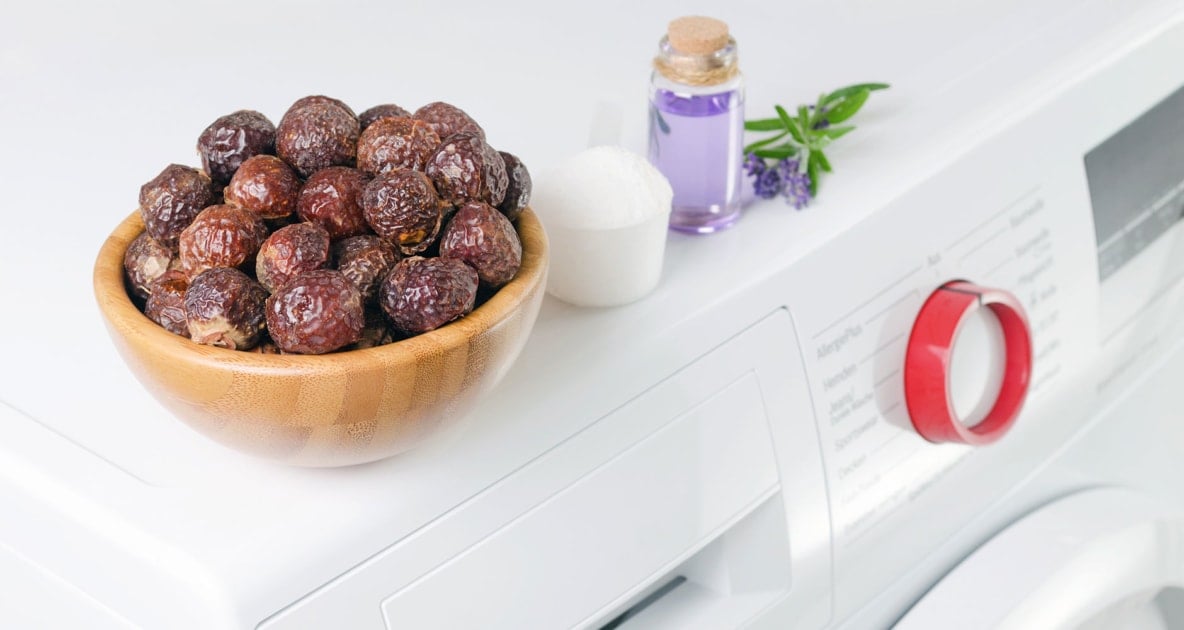 At first, the idea of using a "nut" to clean your clothes may seem, well, a bit nutty. Soap nuts may still seem rather foreign to many people, however, they are rightfully earning their rank as a mainstream laundry detergent alternative in many households.
What Exactly Are Soap Nuts?
Soap nuts are actually the dried shells (or husks) from the soapberry nut, which come from the Sapindus mukorossi tree—a unique species of trees found in both the eastern and western hemispheres, but native to the tropical conditions of India and Nepal. Even though they are called nuts, they are actually dried berries, making them a safe option for people with nut allergies.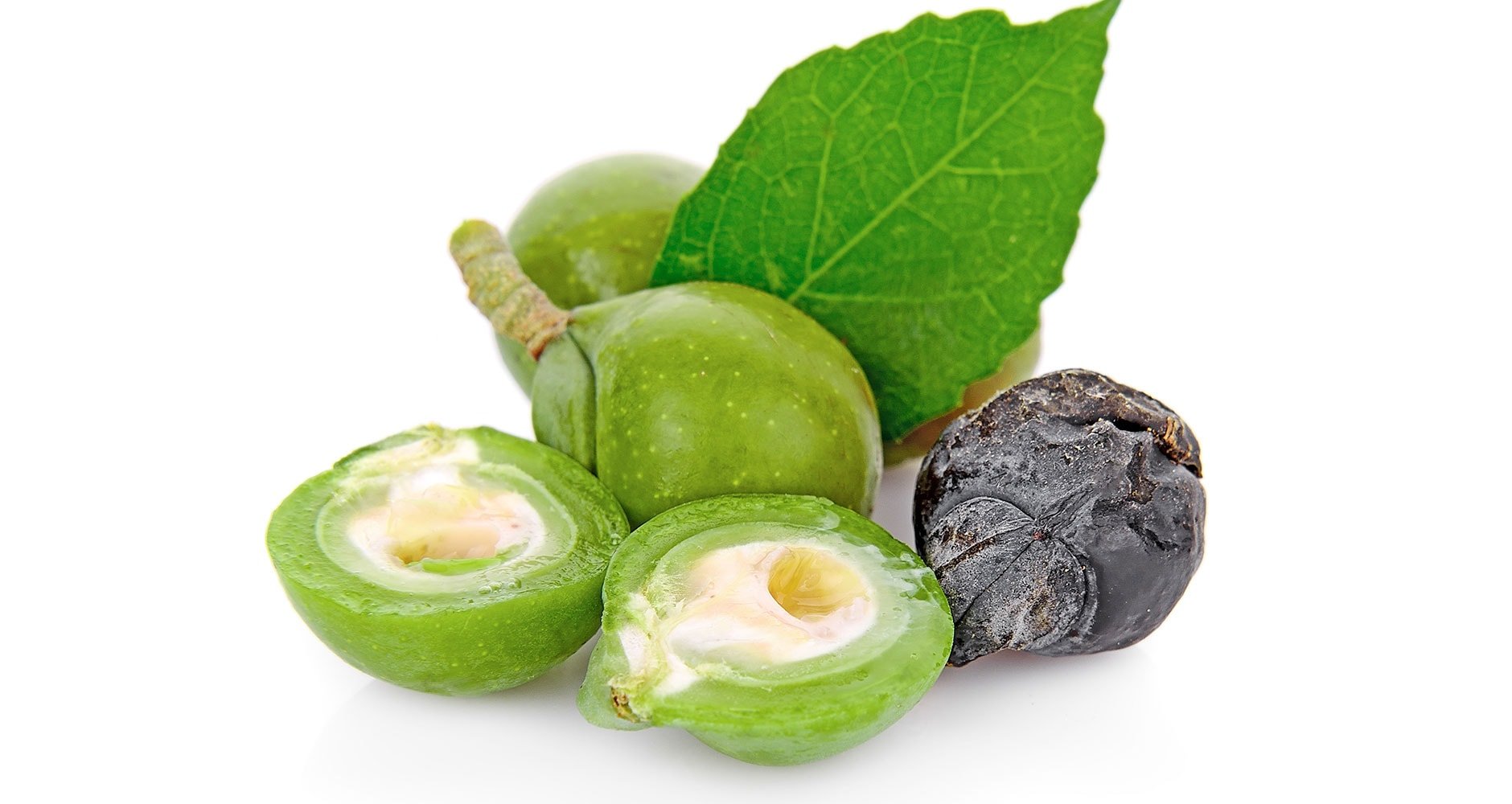 How Do Soap Nuts Work?
The shells of the soap nut contain a natural soap, called Saponin.  When the nutshells absorb water, the saponin is released, which creates a soaping effect.  Saponin is 100% natural and biodegradable, making it an excellent alternative to chemical detergents.  These environmentally friendly "nuts" are becoming an increasingly popular choice to launder clothes for those who want to avoid conventional detergents that contaminate our water supplies and are often harsh on the skin.
While greener or homemade detergents are a safer alternative to conventional ones, they do still produce waste. Soap nuts, on the other hand, are used completely and then can be composted, leaving no waste behind. Saponin tastes bad to insects, meaning pesticides are generally not needed to grow the nuts, which makes them an even safer choice for your family and the environment.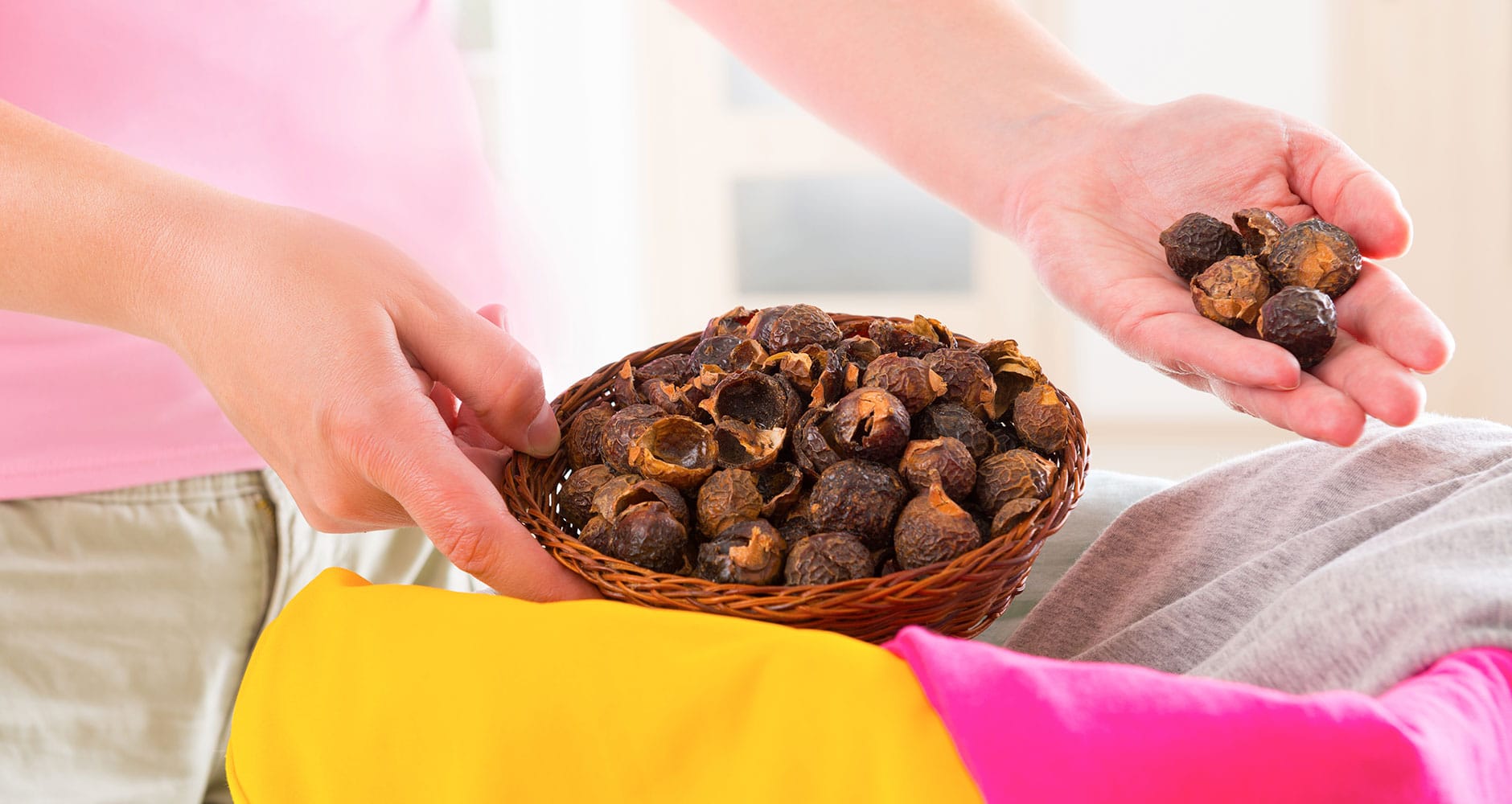 Because they are so gentle, soap nuts are a great option for those who have sensitive skin, eczema, or psoriasis.  They are perfect for laundering baby clothes and cloth diapers, leaving no harsh chemicals on your baby's behind.  Not only are soap nuts gentle on the skin and effective at washing clothes (even removing mild stains), but they are extremely affordable costing only pennies for multiple washes.
Don't be intimidated to introduce these harmless nuts into your cleaning regimen. They are actually quite simple to use. Soap nuts can be used for all laundry (hand-washed, commercial and standard machines, and HE). They are also safe for septics and greywater systems. To use, place the nuts (4-6) in a muslin bag, which is usually provided when you purchase them. Toss the sack of nuts into the machine and wash as usual.
How Reusable Are Soap Nuts?
Soap nuts may be reused several times. Once the shells become soft and grey, toss them into your compost. One tip to remember is that saponin needs warm water in order to be activated. For cold water loads, simply stick the nuts into a mason jar of hot water, shake for a minute, and let them soak while you prepare your load. Drop it into the machine and you are good to go! Be sure not to overfill your machine while using soap nuts, as they work best when they have room to move. If you need to hand wash an item, soap nuts can still be your go-to. Simply put 2 nuts in the muslin bag, and soak them in hot water. Then add the water mixture to your cool water basin.
More Great Uses for Soap Nuts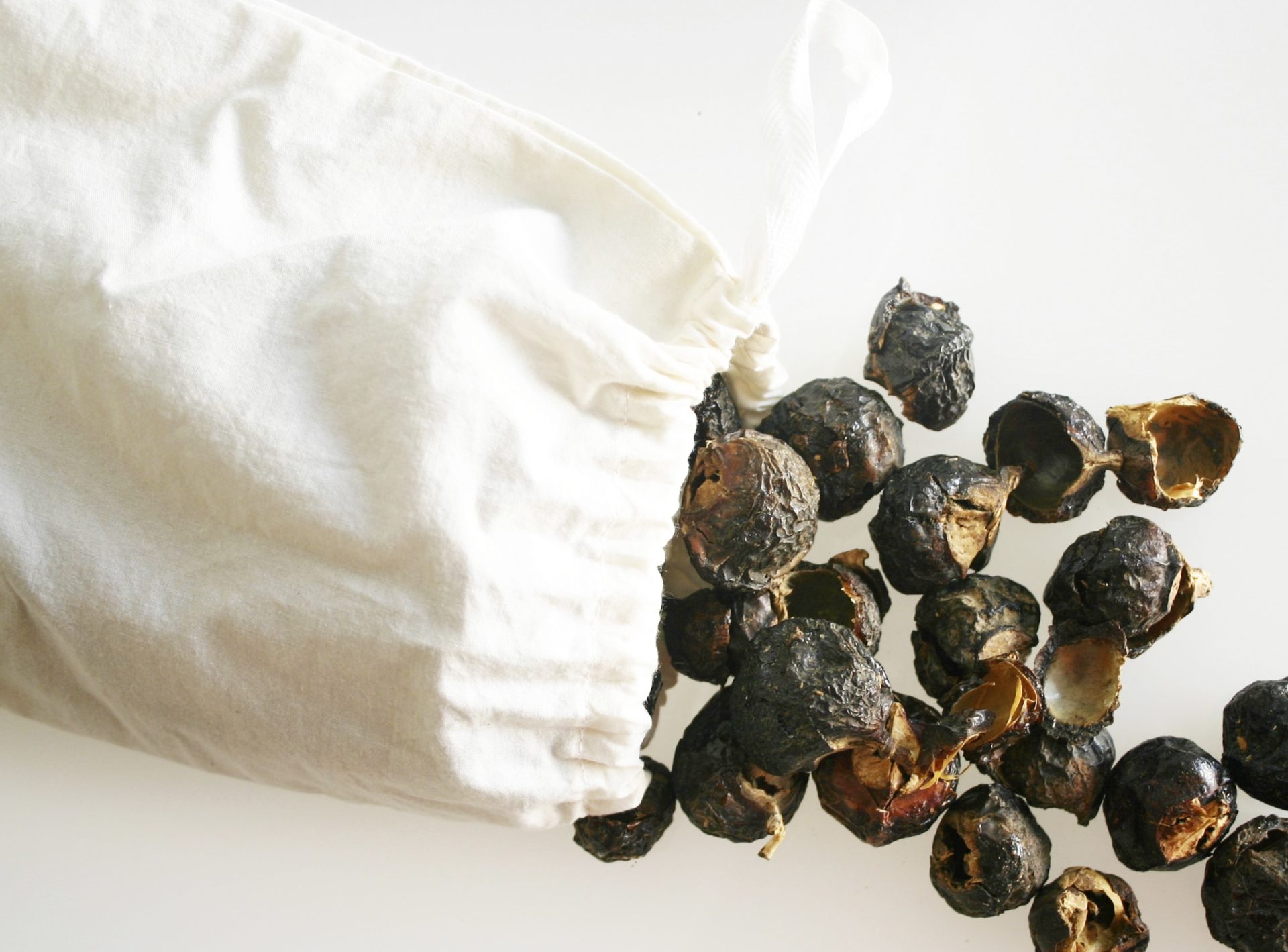 If you want to get the most out of your soap nuts, don't stop at laundry, go nuts! You can make your own shampoo and body wash out of your used nuts. Here's how:
Make Your Own Soap Nuts Wash
Collect used soap nuts in a jar until you have about a dozen of them. Place them into a muslin bag and put them into 4 cups of boiling water. Let them simmer for 20 minutes. Add an additional 2 cups of water and simmer for 10 more minutes. Remove them from the heat and let cool.
Once cool enough to handle, squeeze all of the suds out of the bag. Store your soap in an airtight container in the refrigerator for up to a month. To use as a shampoo, massage into your hair and scalp, let sit for 5 minutes, and then rinse. There will be no lather, but don't worry, it is working!!
Commercial shampoos and soaps add a foaming agent. Lather does not indicate the effectiveness of cleaning power. For body wash, simply rub it on and rinse it off.
Soap nuts are a wonderful alternative to tackle many of your dirty household jobs. They have been used to make: an all-purpose cleaner, pet shampoo, glass cleaner, fruit and vegetable wash, car wash, floor cleaner, carpet cleaner, and even a substitute for dishwashing detergent. For use as a dish detergent substitute, put a couple of nuts into the muslin bag and place them into your utensil rack (not the detergent dispenser). You can reuse the nuts 3-4 times, or until they begin to disintegrate.
Why not give these affordable, non-toxic, and sustainable nuts a try the next time you throw in a load of wash? Your clothes and the earth will thank you.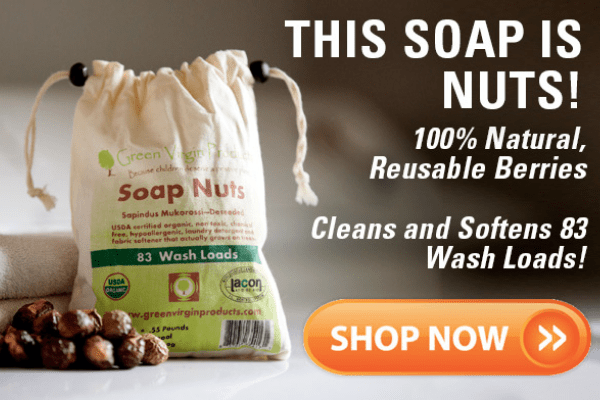 Natalie LaVolpe is a freelance writer and former special education teacher. She is dedicated to healthy living through body and mind. She currently resides on Long Island, New York, with her husband, children, and dog.