5 Facts About Rainbows You Need Right Now
Check out these fun and fascinating facts about one of nature's most magical phenomena, rainbows.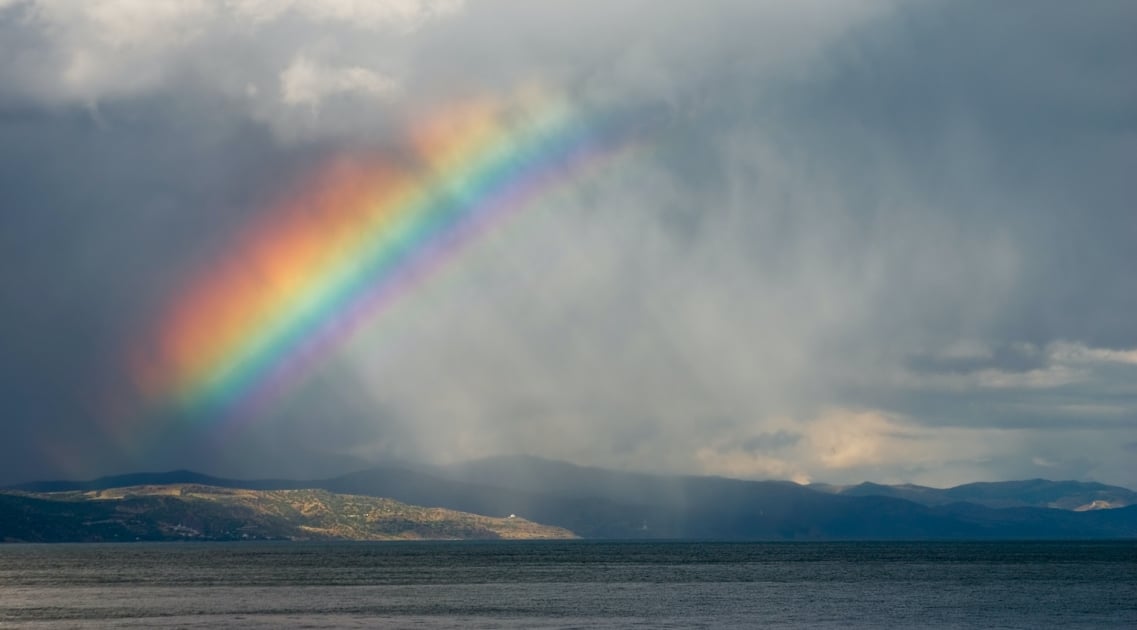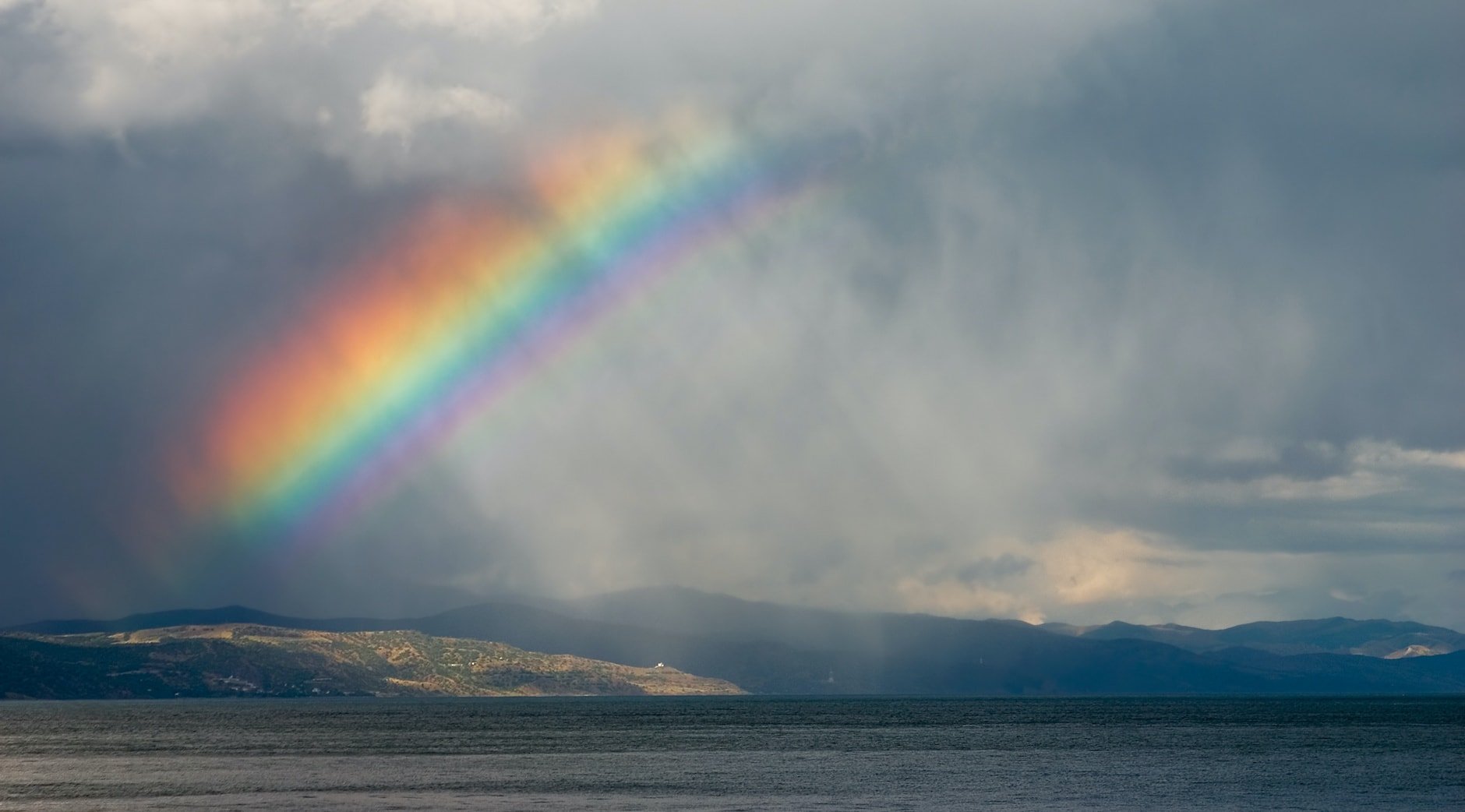 No weather phenomenon captures the human imagination quite like a rainbow. That translucent band of bright colors arcing perfectly over the landscape looks otherworldly.
And, in fact, rainbows have been tinged in myth and folklore for much of human history. Some have viewed them as pathways to magical or celestial realms, some have seen them as a sign from God, or the gods, some view them as good luck, or a path to riches.
What causes rainbows to form?
Magical as they may seem, rainbows are perfectly natural. They are an optical illusion on water and light that form because white light is comprised of all colors of the spectrum. When light passes through water, it is refracted into its component colors. Rainbows can appear any time there are water droplets in the air and the sunlight shines from behind them at a low angle. That means they are more likely to appear in the early morning or later afternoon.
Here are 5 fun and interesting facts about rainbows!
1.Rainbows can only appear directly opposite from the Sun. Where, and even if, a rainbow appears is influenced by where the viewer is in relationship to the sun. Rainbows have no set physical location. A person who appears to be standing at the end of a rainbow from another person's perspective won't see the rainbow in the same place, but will instead see another rainbow in a different location, opposite the sun. The top of the arc is always centered on the viewer's head.
2. A rainbow contains seven colors: red, orange, yellow, green, blue, indigo, violet. You may recall from your school days that an easy way to remember the order of the colors in the spectrum is by using this popular mnemonic, ROY G. BIV. These colors appear in order according to their wavelengths.
3. Sometimes a so-called "double rainbow" forms, with a fainter rainbow appearing on top of the main one. This occurs when the light is reflected twice in each raindrop, instead of just once. The double reflection causes the second rainbow to be inverted, so in a double rainbow, the colors in the secondary bow appear in the reverse order compared to the primary, or darker rainbow.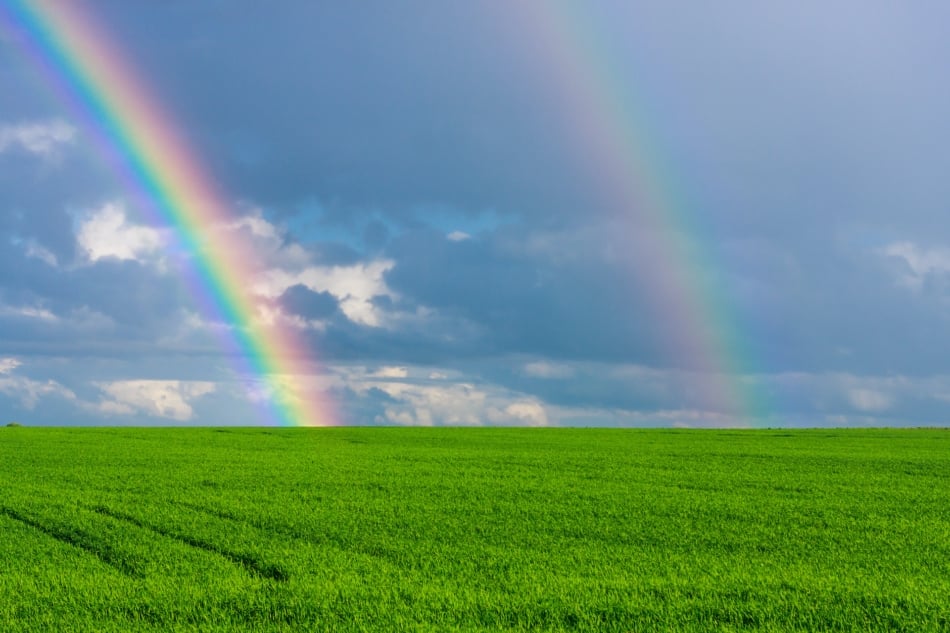 4. The sky beneath a rainbow appears brighter than the sky above it. Light rays are refracted into the area inside the arch, causing that area to appears brighter. The area outside the rainbow appears darker by contrast. In a double rainbow, this dark area above the primary rainbow even more pronounced, resulting in a very dark band between the two rainbows. This dark area is called Alexander's band, after Alexander of Aphrodisias, a Greek philosopher described this phenomena 1800 years ago.
5. Rainbows appear to be a semi-circle because the horizon interferes. In order to see the full circle of the rainbow, you would have to look down on it with the sun behind you. This scenario is only possible from an airplane. In fact, it is possible to see a rainbow in a complete circle while flying. When this happens, the plane's shadow appears in the center of the circle. Read about Brocken Spectres here.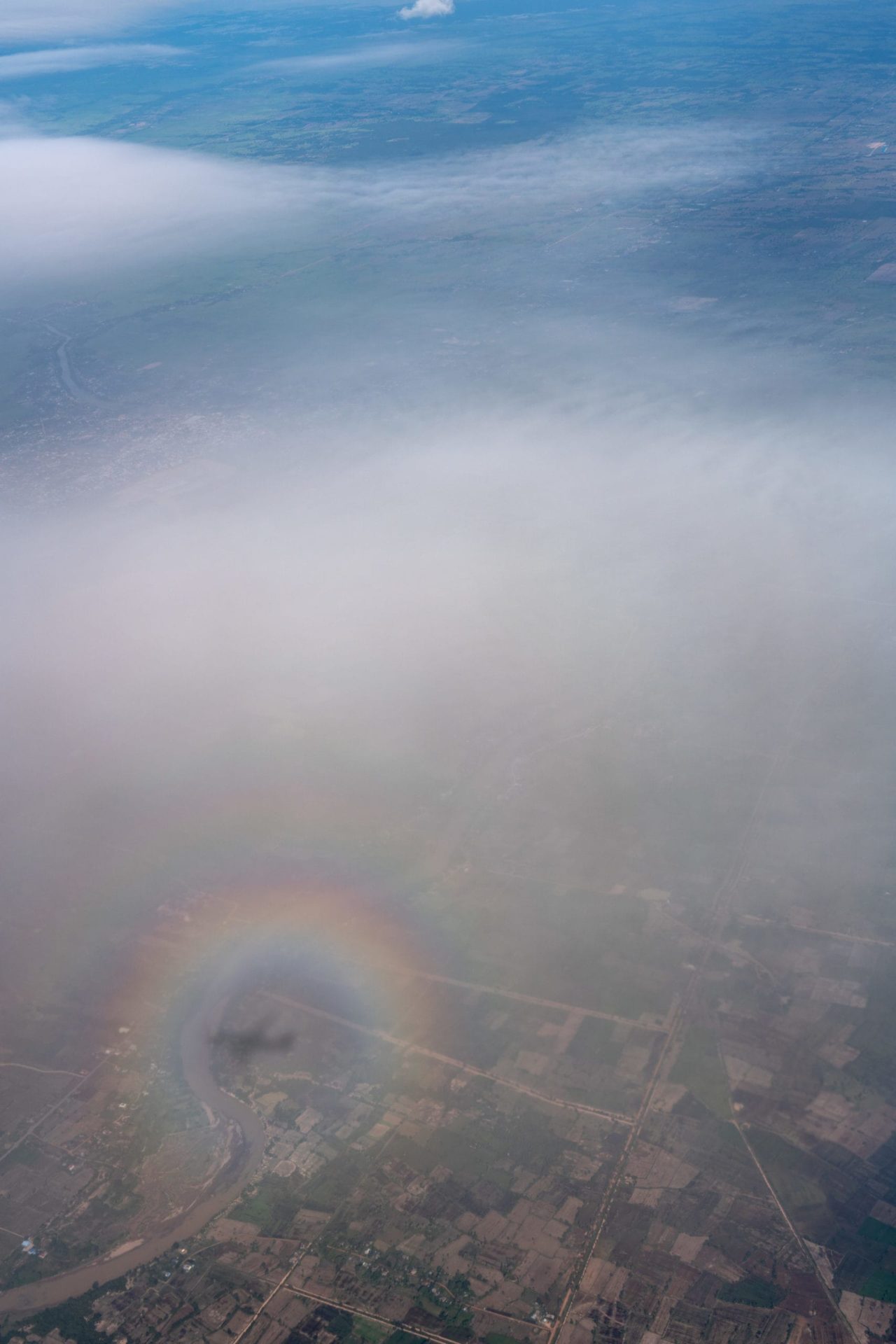 Jaime McLeod is a longtime journalist who has written for a wide variety of newspapers, magazines, and websites, including MTV.com. She enjoys the outdoors, growing and eating organic food, and is interested in all aspects of natural wellness.