Best Lakes To Fish In Texas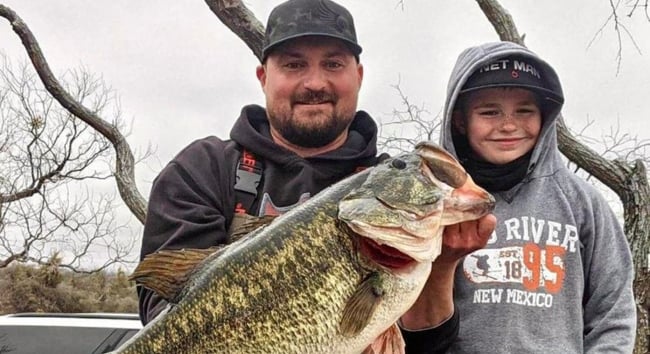 Texas truly offers some of the best bass fishing in the country. Whether it's the variety of lakes, a surplus of lunkers, or great opportunities to charter a boat, Texas offers more than you can do in a one week's vacation. You'll have to call the boss and tell him you're not coming back for another week. Here are the top five best lakes in Texas for bass fishing:
1. O. H. Ivie Lake
O.H. Ivie is one of the most popular bass lakes in the Lonestar State. In February of 2022, Brody Davis of Oklahoma pulled in a 17.06 pound bunker on a cold afternoon.
The lake is open all seasons with a 5 fish bag limit and 14-inch minimum. It's located on the Colorado and Concho Rivers and has an overall coverage area of 19,149 acres.
The funny thing about O.H. Ivie is that it's not as well known as some of the other options like Lake Fork and Sam Rayburn, so you don't have to worry about the crowds there. That said, since the record release, things have likely changed. Over the last couple of years, fish from the lake have been setting records left and right.
There's a lot of cover here with trees and brush making the perfect place for bass to hold. Weedless rigged soft plastics are popular with topwaters being the number one choice once summer hits. I'd recommend hitting the lake with a kayak, canoe, or small Jon boat and there are plenty of places around to rent one if you're just visiting.
2. Sam Rayburn
Sam Rayburn is one of the most popular spots that most people hear about when they ask the locals where to fish in Texas. Jane's Shady Acres is a modest RV park if you're visiting and you can also rent out some of the mobile homes that they have there. Don't expect to be able to get one during peak spawn season or throughout most of the Spring.
As for the lake itself, it's 114,500 acres with the record catch being 16.8 pounds. The reason a lot of locals tell visitors to fish Sam Rayburn is because it's a great numbers spot if you're fishing with kids and you want to make sure they pull something in.
There's a lot of weed beds, standing timber, and boat docks here where the bass hang out. I like ripping chuggers parallel to the shore along the weed beds as close as I can get without getting hung up. Rip raps and crankbaits are popular as well.
3. Falcon Lake
Travel south towards the Rio Grande and you'll find Falcon Lake. This is one of the top lakes for winter fishing in the state because it can get extremely hot down here. It's also a great option for chartering a boat. There are a number of great charters and guide services at Falcon.
The average cost for a half day trip will run you about $300-400 with equipment rentals included. If you have your own boat you can follow them with much of the same benefits for about half the price.
Because of the location and issues at the border, crime and drug trafficking are a bit of a concern here so I'd recommend going with a guide if you can.
4. Lake Fork
Fork is one of those lakes that the locals either love or hate but either way, it offers top-notch bass fishing.
It's busy and a little crazy during the Spring so you'll want to come here in the Summer or Fall if you're not into the rush. It's about an hour east of Dallas and one of the most popular destinations for the Bass Pro Tournament.
One good thing about this lake is that there are plenty of shore fishing opportunities and I'm not just saying for the kids, I mean you can actually catch something from the shore here. There's also a fishing pier but again, expect it to be well occupied through most of the day.
Soft plastics, creature baits, and lipless cranks are the popular lures of choice. There's also a good channel catfish population here as well if that's your game.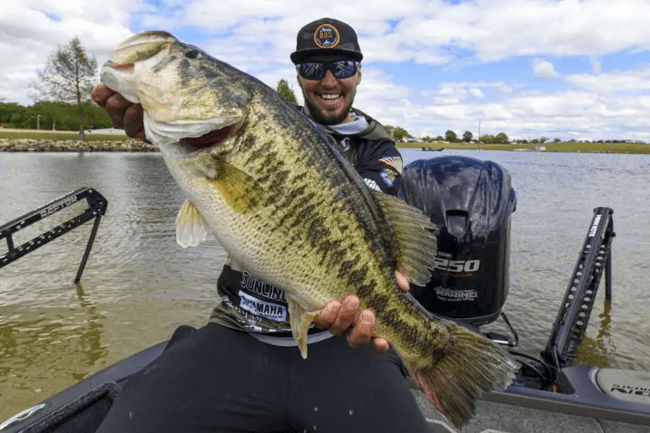 5. Toledo Bend
Toledo Bend separates Texas from Louisiana and stretches more than 181,600 acres. Here you'll find largemouth, white bass, and even stripers.
There are strict regulations if you plan to launch a boat here because of the excess brush, trees, and stumps. Be sure you understand buoy systems and markers before going out otherwise you'll foul up and have conservation officers coming out to get you.
Toledo Bend is one of the more pristine lakes in the state because it's primarily untouched and won't get as crowded as some of the other options. This is definitely another spot where I recommend getting a charter because there are a ton of them and it'll really provide you with the best experience.
Good Luck
Whether you've lived in Texas your whole life or are just visiting, the Lonestar State has some of the best bass fishing in the country. Make it a point to add this state to your bucket list because you can make an entire trip out of sampling a little bit at each lake. Good luck out there!
Keep Learning
How To Catch Striped Bass From The Shore
Kayak Fishing: How To Get Started
Do Phases Of The Moon Affect Fishing?
Join The Discussion!
Have you ever fished in Texas?
Where are some of your favorite spots to fish?
Do you have any tips to share with our community?
Let us know in the comments below!
Coty Perry is a third-generation angler and experienced fishing writer based in Northeast Pennsylvania. Perry has been featured in Angler Magazine, Global Fly Fisher, Western Bass, Good Sam, FishingBooker.com, and DiscoverNEPA.com. When he's not fishing you can find him coaching youth football.