Kayak Fishing: How To Get Started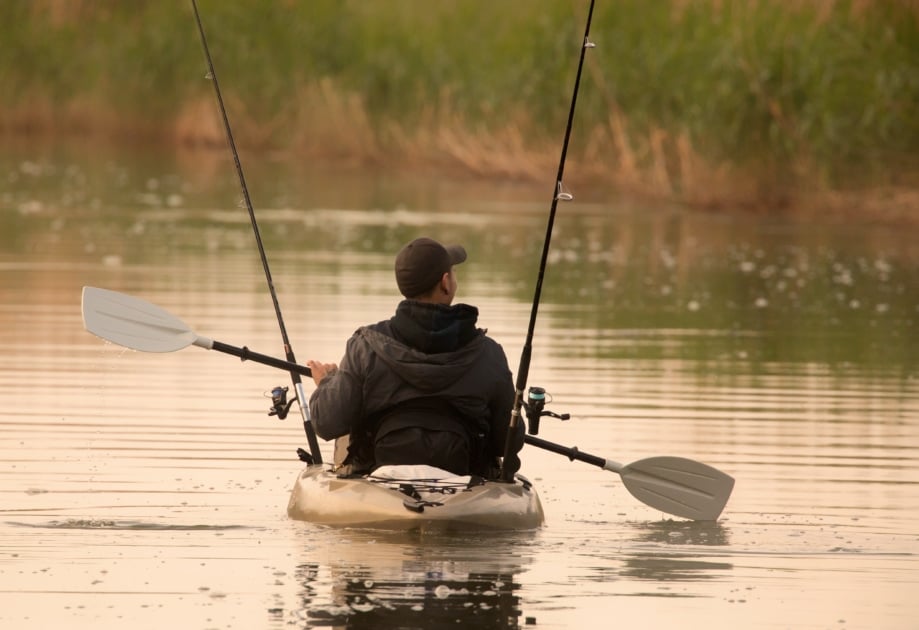 Kayak fishing is one of the fastest growing sports in America—and for good reason. It is an affordable, adaptable, and at times a straight-up sublime way to spend time on the water. The best part: getting started is easy! For your first kayak, you don't need anything fancy.
Choosing A Fishing Kayak
Do some internet searching or ask your local dealers for advice. Popular brands include Old Town, Hobie, Jackson, Vibe, and Wilderness Systems. I personally fish from two Old Town kayaks: a BigWater 132 PDL pedal drive, and an AutoPilot 120 motorized kayak. Other than a kayak, you just need a personal floatation device (PFD), a rod, and some lures!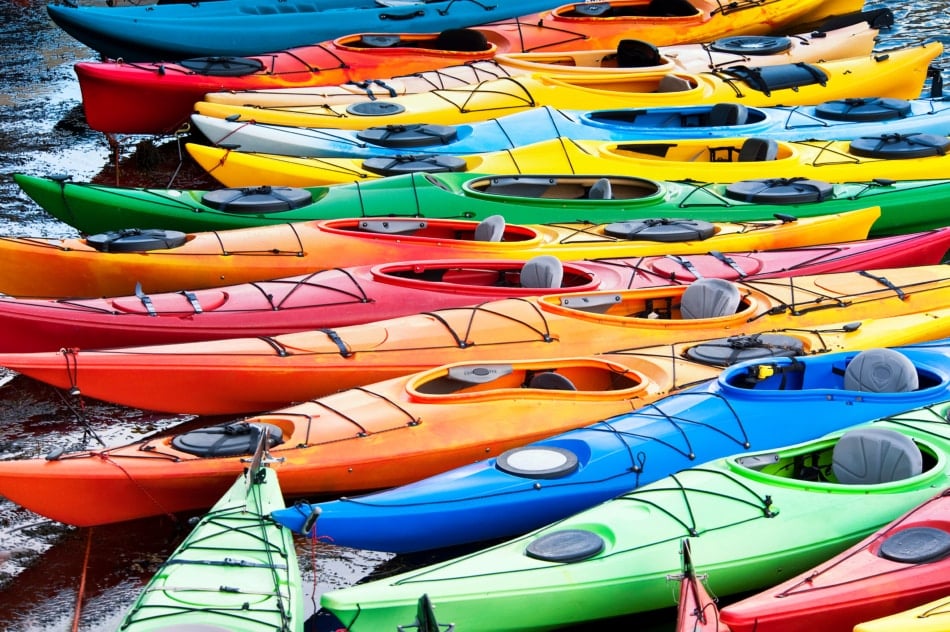 Rods And Reels
For rods and reels, use what you have: there's generally nothing special about kayak combos!
Purchasing a new rod? Freshwater anglers should consider a smaller spinning reel with 8-10lb test line (consider Berkley brand), while saltwater anglers should look more at a 3000-4000 size reel (Daiwa and Shimano make good products) and line in the 15-20lb test range.
I prefer Daiwa line and leader for all of my saltwater fishing. Fishing flea markets, often advertised at local tackle shops and in online fishing groups, are excellent places to purchase used gear, and as a bonus you can hold and inspect the gear prior to purchase, unlike an online marketplace.
Lures
When shopping for lures, start simple. For freshwater, soft plastic worms, a couple spinnerbaits or crankbaits, and a topwater popper will get you catching! For saltwater, consider a simple cast-and-retrieve plug, a topwater popper, and some pre-rigged soft plastic paddle tails. And don't forget: your local tackle shop is an invaluable source of information, so use their knowledge too!
Planning A Trip: Safety, Tides, And Moon Phases
As a kayak angler, you have no choice but to hold safety in the highest regard. The alluring simplicity of kayak fishing is also what can make it dangerous if proper precautions aren't taken. A waterproof radio or walkie talkie, a properly-fitting PFD, extra water, and extra snacks are crucial. Additionally, consider a UV quality sun shirt with a hood and a neck buff for sun protection.
Also, always file a "float plan" if you're fishing alone: tell a trusted friend or family member where you're going, for how long, and when to call authorities if they don't hear from you. This is especially important for big lakes or saltwater anglers, as conditions in those waters can deteriorate quickly.
If you're new to kayak fishing, a simple rule is "your body goes where your head goes." Keep your head centered over the kayak, and your body will follow, maximizing stability. When fighting a big saltwater fish, keep your rod tip pointed at the bow to maintain stability. Freshwater fish like largemouth bass aren't big enough to tip a kayak, so no worries there.
Many new to the sport have fears about tipping. Kayaks don't look that stable, but they are. Especially new model fishing kayaks, which even offer the ability to stand while fishing. Kayak hull designs maximize primary and secondary stability, making it extremely hard to tip.
When packing lures, bring as much tackle as you want. Kayaks can hold it all, especially fishing kayaks which boast weight capacities in the 500 lb range. Floating tackle boxes are available, but you'll likely pay extra. Many anglers use rod tethers clipped to their gear, so that in the event of a tip they can keep their valuables from sinking.
In terms of weather, check the Farmers' Almanac weather forecast to see what to expect. Sunny days are nice, but sometimes the best fishing is during blustery or wet conditions, so an understanding of and respect for the weather and wind are crucial.
In terms of the Moon and tides, fishing superstitions abound. Some say that fishing is best during a full or new Moon (or in the days right before or after these two phases). In saltwater, you're guaranteed strong currents during a full Moon.
Personally, I have no particular love of full Moon fishing, and in fact recently had a full Moon "shut-fish-off" moment. The same goes for tidal flow. Some anglers swear by an incoming or an outgoing. For me, a moving tide is a good tide, regardless of an ebb or a flood.
Transporting Your Fishing Kayak
Transporting your kayak is easy, no matter what vehicle you have. Put it in the bed of a truck, strap it to roof bars, or strap it to the roof using foam pool noodles as padding! Here's a short video that gives some tips about loading and unloading a fishing kayak:
When And Where To Go Kayak Fishing
Use online tools like Navionics Chart Viewer to help pinpoint hotspots.
In the fall, I balance the joys of dropping green crabs near boulders for tautog with the electric sensation of trying to spot, chase, and land false albacore, a speedy pelagic (migratory, open sea) which is only inshore for a month or so in the fall, typically September or October.
Your local tackle shop can get you outfitted with a simple tog rig: Green crabs and a jig. For albies (albacore), try epoxy jigs and small metals, reeled at about twice your normal speed on light line, around 12-15lb test. When you hook an albie … you'll know it!
Fish Taco Recipe
If you're lucky enough to catch black seabass or tautog, they are great species to eat. Both provide hearty filets without a heavy fishy taste. Try frying them in oil using a coating of flour, egg, and breadcrumbs with a bit of Old Bay sprinkled in. My personal favorite secret weapon for a good fish taco is mango salsa with a dash of chipotle mayo on top!
Try it and You'll Love it!
Kayak fishing is exploding in popularity in the US. Affordability, accessibility, and adaptability are a trifecta of features causing anglers in all 50 states to hop into little plastic boats and go chase some fish. My best advice: If you haven't yet, try it!
Watch out—you might get hooked!
Keep Learning
5 Tips For Fishing In The Rain
How To Catch Striped Bass From Shore
Join The Discussion!
Have you ever used a fishing kayak?
What are your favorite places to go fishing?
Let us know in the comments below!
Matt Stone is an accomplished writer and saltwater kayak angler based in Southern Connecticut. He targets striped bass, tautog, false albacore, and a variety of other species in the Long Island Sound. Stone writes for many popular fishing publications: Angler's Journal, Coastal Angler, Fish Talk, and On The Water Magazines. He also chronicles his experiences at OldTownCanoe.com, BlackHallOutfitters.com, and on Instagram @sunrisekayakfishing.