18 Clever & Inexpensive Gift Wrapping Ideas For Any Occasion
Give your holiday gifts a personal touch with these simple and inexpensive packaging ideas.
Before you head out and buy fancy gift wrap, whatever the occasion, try something new to ensure that your gifts really stand out. Whether you're trying to go "green" or give your gifts a personal touch, these simple and inexpensive packaging and gift wrapping ideas will help you envelop your gifts in love!
1. Let Mother Nature Inspire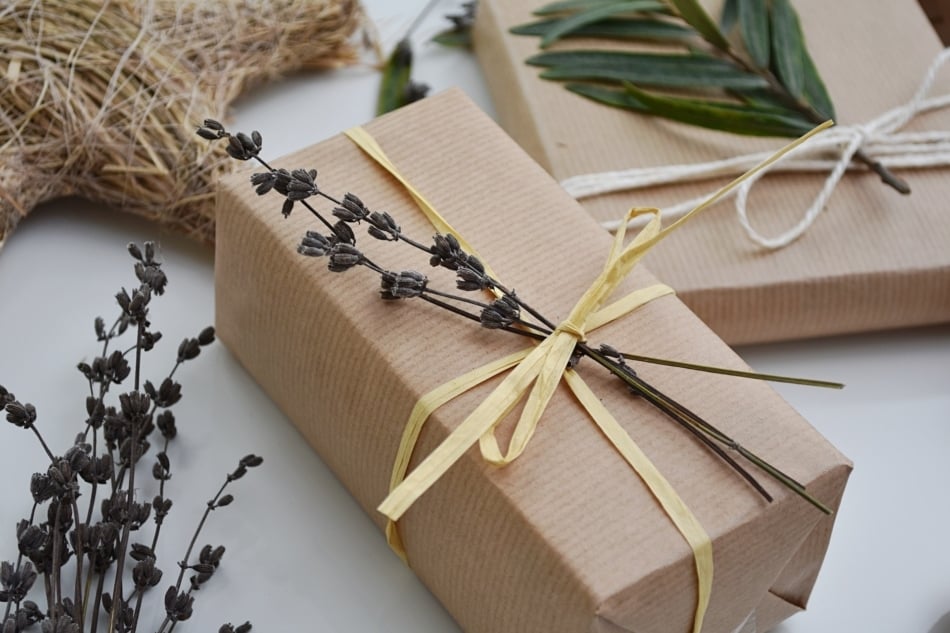 Let mother nature serve as an inspiration for birthday or holiday gifts any time of year. Slip dried spring flowers, colorful fall leaves, sprigs of rosemary or lavender (or pine, mistletoe, holly at Christmas), into a ribbon or twine to upgrade plain kraft paper.
2. Paint Your Canvas
Plain kraft paper is the perfect blank canvas. Hand-painted wraps are always a hit and the perfect way to individualize each person's gift. Try laying a large piece of kraft paper on the floor and splatter different colored paints (Pollock style) to quickly and easily create your own wrapping paper masterpiece.
3. Maps, Sheet Music, Book Pages, Crossword Puzzles
Vintage sheet music, old book pages, or old maps serve as a great graphic wrapping paper alternative. This is a great way for your Father's Day presents to stand out!
4. Hang an Ornament
Around Christmas, ornaments can be used as a gift, tag, and topper all in one. Try finding initial monogram ornaments to match your recipient's name.
5. Newspapers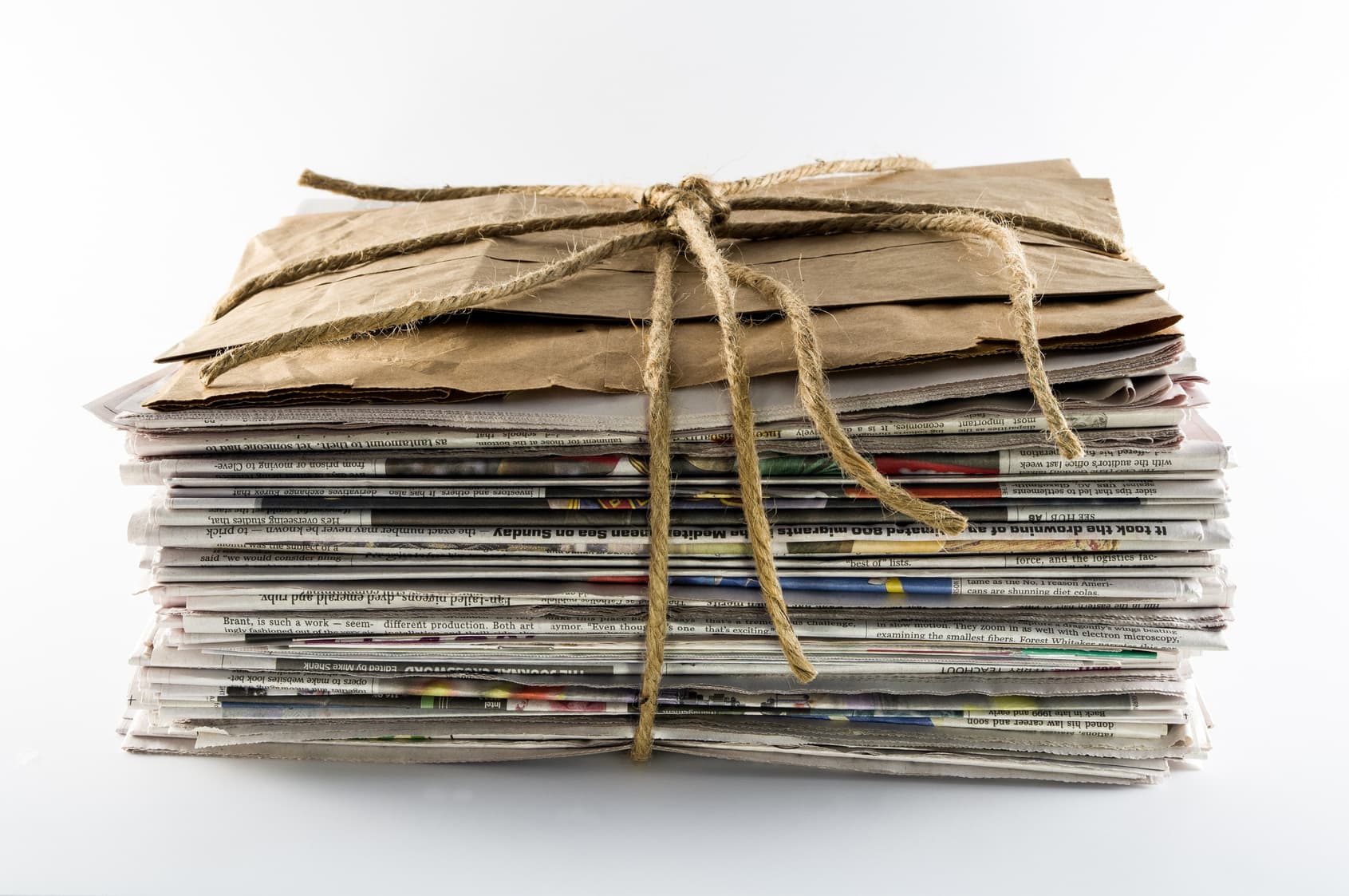 Wrapping gifts in newspaper is both eye-catching and eco-friendly. It is the perfect way to recycle all your old Sunday papers while also creating the perfect black and white backdrop for a colorful ribbon to pop. For a chuckle or two, wrap Dad's Father's Day gifts in the Sunday comics!
6. Burlap Bags
For those odd shaped items that make wrapping tricky, try opting for a bag instead. Burlap bags have an elegant, natural look and can be reused again and again.
7. Fabric
Furoshiki is a Japanese gift wrapping technique using fabric instead of paper. Not only would it be a beautiful addition under your tree this season, but fabric can be reused, making it a greener choice. Try covering cardboard mailing tubes with eye-catching fabric for a reusable storage container. Decorative tea towels and dish towels also make great wrap. Look in your closets to see if you have any scarves or linens you could give a new life to as wrapping.
8. Something Sweet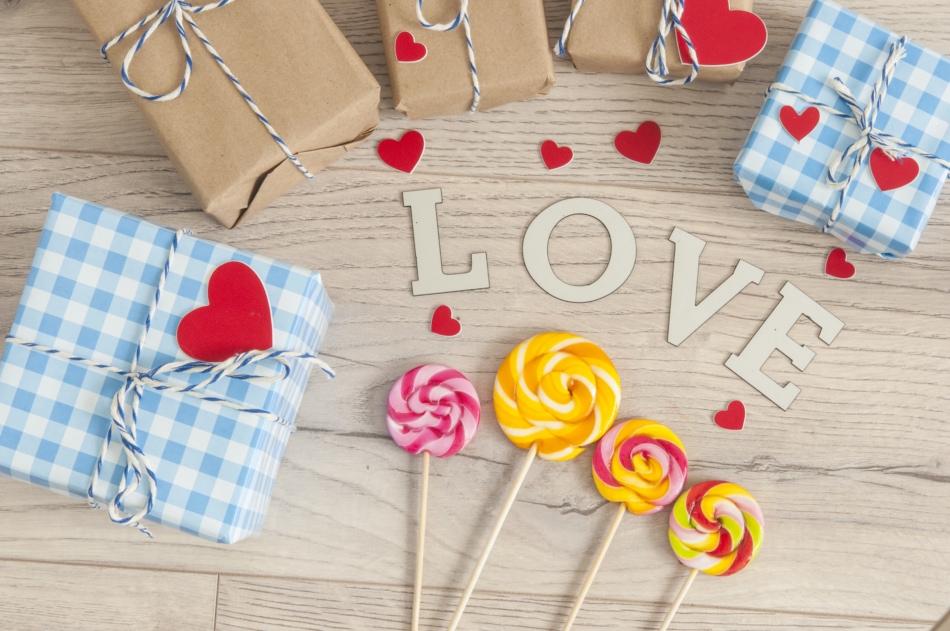 Attach something sweet to the ribbon of your package to really sweeten the deal.
9. Chalkboard Wrap
Use black kraft paper and a white paint marker to turn any gift into a blackboard canvas. No tags necessary.
10. Tape
Washi tape, or festive masking tape (found at craft stores) make the perfect adornment to plain wrapping paper. Get creative creating patterns.
11. Recycle Cards To Make Tags, Art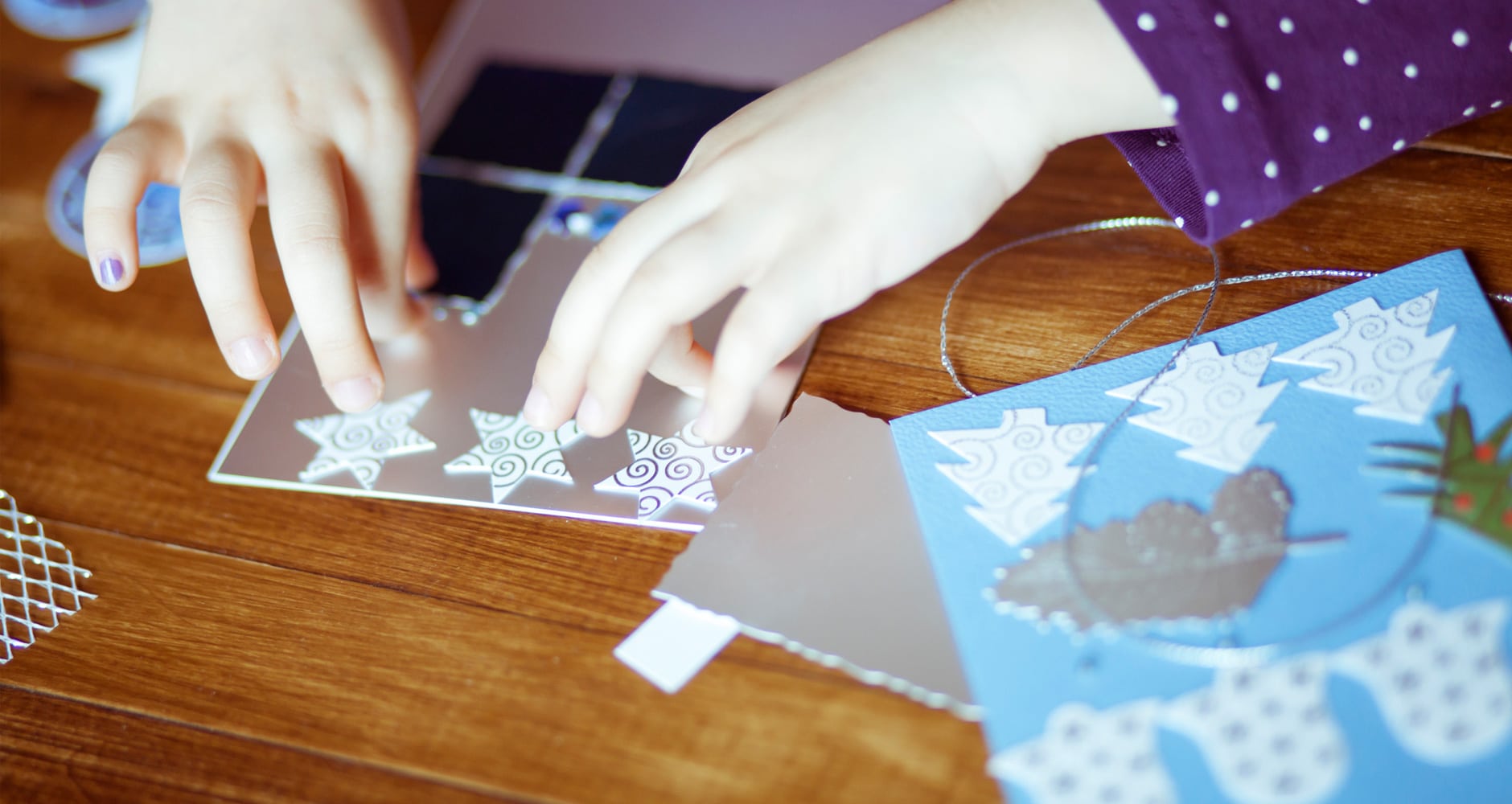 Turn last year's cards into this year's gift tags or decoupage art onto your gift boxes. Old photos and postcards also work well. Try using fancy craft scissors and ribbon to customize the shapes.
12. Stamp It
Give inexpensive kraft or butcher paper a makeover with woodblock stamps and ink. Potato- or apple-stamped paper is an old-school craft project to get the kids involved. Cut a large white potato in half. Press a metal cookie cutter firmly into the potato half. Next, cut around the cookie cutter at about ½ inch depth, so that the potato portion inside the cookie cutter will protrude to create a stamp. Dip in paint and get decorating. Enlist your kid's help!
13. Stencils
Acrylic craft paints and stencils are the perfect way to beautify plain white butcher paper.
14. CD Sleeves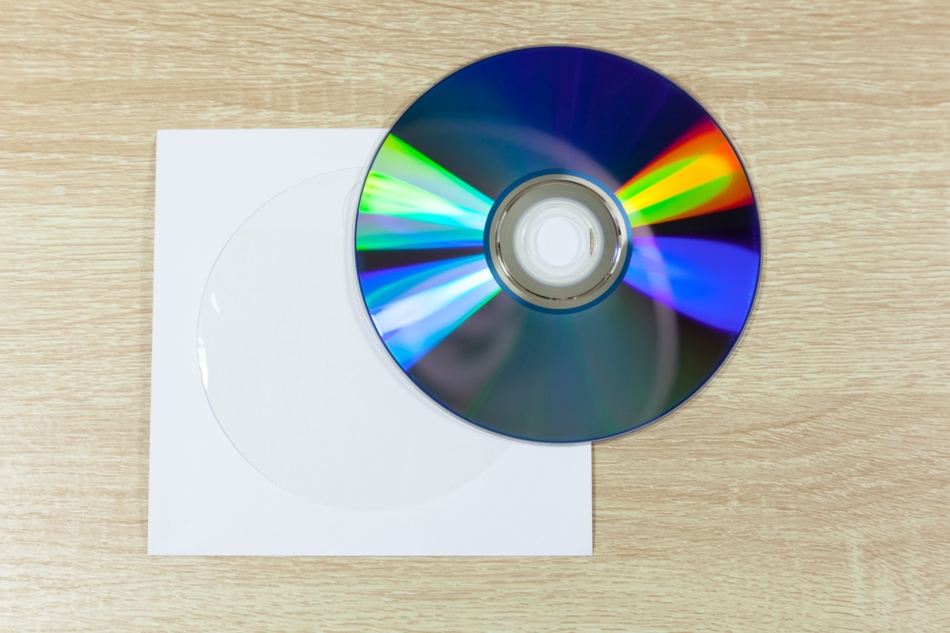 Wrap individual homemade cookies in inexpensive paper CD sleeves (1 in each sleeve; some have windows to see the cookie) and stack them, then wrap with baker's twine. This yummy treat is the perfect way to say "Welcome to the Neighborhood" or "Happy Holidays" to your neighbors and co-workers.
15. Paper Gift Packets
Gift packets are a creative alternative to a standard gift bag or box. Try cutting two layers of kraft paper together in a chosen shape (star, tree, stocking). Put a gift between the two shapes and do a simple stitch or whipstitch along the edges using colorful thread. Try this football gift packet for Father's Day to wrap tickets!
16. Cut and Paste
Cut out fun shapes—animals, flowers (for Mother's Day), ties and mustaches (for Father's Day)—onto craft paper or card stock and glue onto butcher paper for a simple and attractive wrapping paper design.
17. Think Outside the Box
Get creative repurposing items around the house to act as gift wrap. BBQ mitts make the perfect vessel for cookout tools. Empty toilet paper tubes are perfect for holding gift cards. Empty chip canisters are great for cookies and they have built in lids.
18. Glass Mason Jar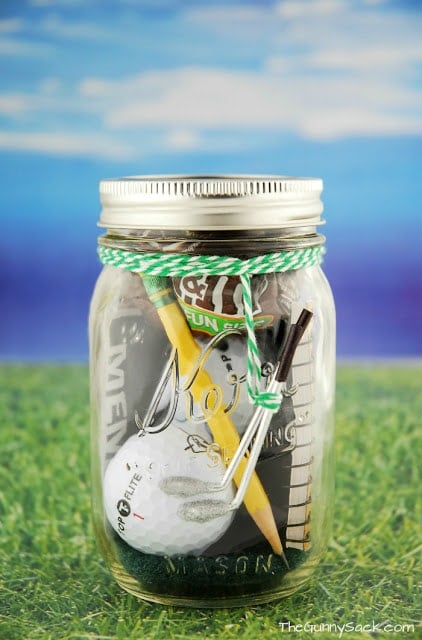 Mason jars or cleaned out glass containers are great for repurposing over and over again. Glass jars are wonderful for storing sweets, gift cards, hot chocolate mixes, homemade granola, or jut about anything! The possibilities are endless for gifts in a jar. Tie a ribbon or bakers twine around the top for a festive adornment.

Natalie LaVolpe is a freelance writer and former special education teacher. She is dedicated to healthy living through body and mind. She currently resides on Long Island, New York, with her husband, children, and dog.