Harvest Moon Horoscopes — September 2023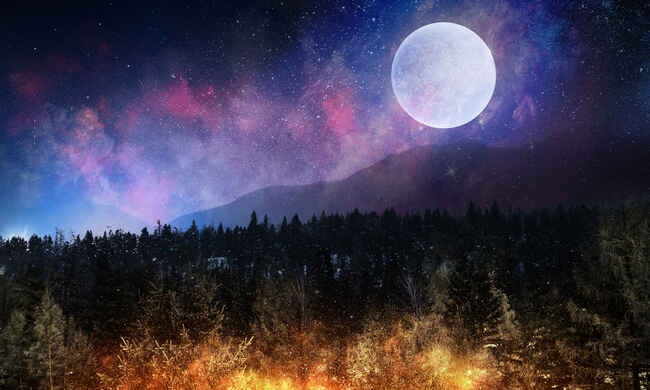 As cooler breezes blow, trees burst with fiery colors, and nights get longer, you may ask yourself, "What great things may come with this new season?" Occurring one week after the equinox, September's Full Harvest Moon will be the first full Moon of fall, the fourth supermoon in a row, and the last supermoon of 2023. For these reasons, we considered our popular Zodiac Calendar and consulted globally recognized astrologer Kyle Thomas to create a special horoscope report for you. Here are ways that September's Harvest Moon may affect you according to your zodiac sign …
A General Note About Full Moons And Astrology
Full Moons are believed to be the most intense periods of time within any given lunar cycle (29.5 days). During these times, you may feel emotional, passionate, and irritable. Full Moons always bring a turning point, culmination, breakthrough, breakdown, or ending. Supermoons are thought to further heighten emotions and have been known to cause intense dreams.
Related: Learn how to use full Moons for self-care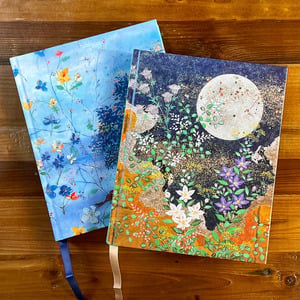 Dream + Moon Journals
Our golden-gilded journals will inspire you to record your thoughts, ideas, and dreams.
Set intentions before meditating, jot down how you feel with the phases of the Moon, or keep track of your garden plans or fishing trips!
You are the author.
Harvest Moon 2023 Astrology
The Full Harvest Moon arrives on September 29, 2023 at 5:58 AM Eastern at 6 degrees of Aries. (Each sign of the zodiac is made up of 30 degrees, so 6 degrees would mean that the full Moon will be positioned approximately 1/5 of the length of Aries as it heads towards Taurus. See the illustration below.)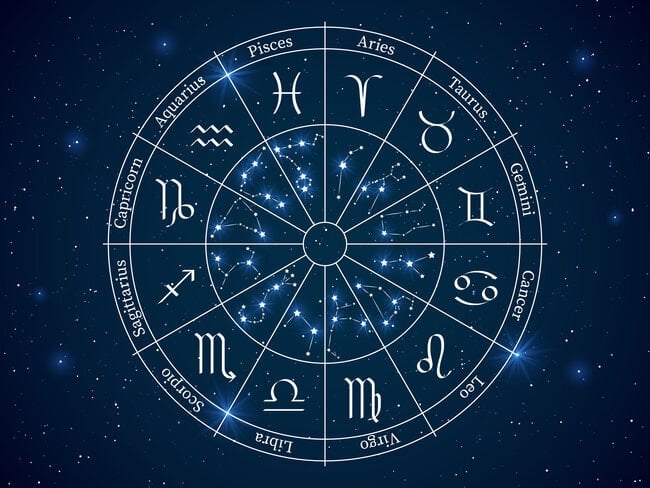 Aries is the first zodiac sign on the wheel, opposite Libra. This polarity deals with "me" versus "we." Aries represents independence and authenticity whereas Libra represents partnership and camaraderie.
Related: Learn About Each Zodiac Sign
This Harvest Moon in Aries may make you feel fired-up to seize the day and carve out our own path. Be courageous and adventurous. Launch into action! This is a profound moment to prioritize your own needs and desires, to stand in your power, and to show the world who you are and what you deserve.
When it comes to astrological aspects that will color this lunation, we have some exciting energy to navigate. This is a delightful full Moon with Mars (the ruler of Aries) linking perfectly with Venus, bringing passion, desire, and romance. But beware: Mars and Venus will clash with Pluto which may bring intense power struggles to the forefront.
Luckily, Mercury is chatting sweetly with Jupiter, bringing luck and happy moods, while Uranus brings pleasant surprises. But do your best to stay grounded, otherwise Neptune's illusions may cloud your vision and leave you feeling wounded.
Note: The Full Harvest Moon reaches peak illumination on September 29, but its effects will be felt for at least three days before and after that date. You may notice it by September 26 and feel it linger until October 2, 2023.
Also, Take a moment to look back at what was going on in your life at the end of April 2023. Situations, conversations, and plans that were set into motion after the solar eclipse in Aries on April 19 could be reaching culmination now.
Related: Astrology vs. Astronomy – Learn more!
Harvest Moon Horoscopes By Zodiac Sign
Here is a quick guide for how you may be affected by September's Harvest Moon. (Find your birthday in the date ranges below to read your personal horoscope.)
♈ ARIES (March 21 – April 19)
It's time to win big and assert yourself like you always do, Aries. You may now be finding that the plans, situations, and endeavors you've launched in the past six months are now reaching culmination.
You could find that a major milestone is manifesting in the palm of your hand! A turning point in a relationship may also be here—to stay or to go. Above all, show the world your power and be confident in yourself.
♉ TAURUS (April 20 – May 20)
The cosmos is telling you to lie low, rest, and recharge, Taurus. If you're feeling like you're ready for a long nap, let yourself sleep in or treat yourself to a spa day.
On another note, you may be focused on spending more time in solitude and in privacy, hard at work on projects or plans behind the scenes. If you're feeling a bit stir-crazy, meet with a counselor or therapist.
♊ GEMINI (May 21 – June 20)
Prepare to feel extra popular now, Gemini! The Harvest Moon will surround you with many friends, fans, and followers. People will be celebrating and loving on you, so be sure to network, attend events, and consider venturing to mixers. If single, you could meet someone special through your friends, turn a friend into a lover, or just have the best time catching up with those who you adore.
♋ CANCER (June 21 – July 22)
A big professional win could be lifting you to the stars now, Cancer. Depending on how hard you've been working in the past six months, you could find that a big victory, promotion, award, or another recognition is here for you. However, if you're not in the right career path or work place, you may now decide to go in a different direction.
♌ LEO (July 23 – August 22)
You're feeling especially invigorated and adventurous now, Leo! It's time to shake it up and have a bit of fun. You may now find that you are taking active steps to pursue newfound personal or professional goals that are propelling you in vast new directions. Many of you may find luck around academics, travel, international business, immigration, spiritual matters, or media endeavors. Plan a trip if you can zip off on a plane!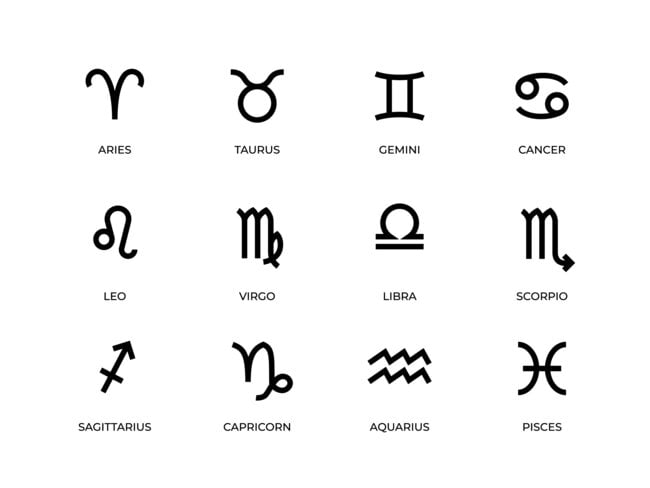 ♍ VIRGO (August 23 – September 22)
The universe is making you feel especially "touchy-feely" now, Virgo. You're ready to cuddle up close with someone who honors your body, heart, and soul. However, if things are out of order, you may be assessing what each of you brings to the table—and if you can bring more balance to one another or if you need to go your separate ways. Assets, investments, bonuses, settlements, and large money matters may also be on your mind.
♎ LIBRA (September 23 – October 22)
The cosmos is spinning and bringing a major spotlight to your significant relationships Libra. On one hand, this could bring you much closer together—such as in a decision to make long-term plans, move in, get engaged, or even be wed. However, if you're not on the same page, the truth will be clear to see. Singles can use this energy to find someone with long-term potential.
♏ SCORPIO (October 23 – November 21)
You'll be firing on all cylinders now, Scorpio! Prepare to get busy! Being productive will be a top priority, as you juggle many routines, responsibilities, and irons in the fire. However, if you don't take care of your work and life balance, you may end up feeling a bit worn out or see a health matter pop up and focus you on healing. This is a great lunation to consider your diet and fitness regimen, too.
♐ SAGITTARIUS (November 22 – December 21)
Let the fire of passion ignite your spirit, Sagittarius! The happiest full moon of the year around your heart's desires is here—so don't let it go to waste. A turning point, culmination, or opportunity around romance, fertility, creativity, hobbies, or sports could have you seeing stars! Dating, falling in love, or news around a child could also captivate your attention.
♑ CAPRICORN (December 22 – January 19)
A turning point around your domestic life is here, Capricorn. You may be focused on home, family, or real estate. This could bring news of a move, renovation, or decision to redecorate. A roommate could be coming or going. Also, you could be particularly in your emotions and reflecting on the past, too.
♒ AQUARIUS (January 20 – February 18)
Your mind is ignited and you're ready to step up to the microphone and tell everyone why, Aquarius! You may be putting the final touches on a writing, speaking, advertising, or communications-related project. A contract may also manifest. On another note, you may be focused on a quick trip or travel for business or pleasure.
♓ PISCES (February 19 – March 20)
Financial matters will be popping up for you now, Pisces. On one hand, this could bring exciting news, such as a raise, new client, lucrative opportunity, or new job offer. Yet, if things aren't working in your favor, you may find an income stream leaves—such as you leaving a job—or a hefty expense pops up that you need to handle.
FA Astrology
The Farmers' Almanac famous Best Days and Gardening By The Moon calendars are based on the astrological placements of the Sun and Moon. Horoscopes are metaphysical interpretations based on similar principles.
Join The Discussion
What is your zodiac sign?
Do you enjoy our Full Moon Horoscopes?
Would you be interested in a daily horoscope?
What questions do you have about horoscopes, astrology, or the zodiac?
Share your thoughts and questions in the comments section below!
Related
What Is October's Full Moon Called? Find out!
Full Moon Horoscopes – See All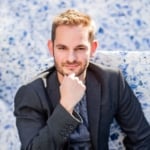 Kyle Thomas is an expert astrologer who writes for The New York Post, Cosmopolitan Magazine, Marie Claire, Elite Daily, Bustle, and more. He has been featured on Access Hollywood, E! Entertainment, NBC and ABC television. Kyle is globally recognized as a "celebrity astrologer" for his guidance of well known actors in Hollywood and prominent business executives, but he also loves sharing his comic insights with everyday people. His work explains how astrology influences lifestyle and trends worldwide. Learn more about him at KyleThomasAstrology.com.