Catch Up On Your Ketchup Trivia
June 5th is National Ketchup Day! Ever wonder where ketchup came from? We have some interesting facts about everyone's favorite condiment.
Kids love it. Many people have to have it on French fries, and it's not too shabby served with eggs. Ketchup is hands-down the most popular condiment in the U.S. In fact, we buy some 650 million bottles of the stuff every year. But have you ever wondered where or how this tomato-based condiment came to be? June 5, National Ketchup Day, is a great day to explore the answer to this question!
The Origin of Ketchup
Interestingly, some think the correct spelling is catsup; however, the official and most often used spelling in the US is ketchup. The word "ketchup" itself is derived from the Chinese ke-tsiap, and refers to a pickled fish sauce that was actually similar to a soy or Worcestershire sauce. This sauce then made its way to Malaysia where it became known as kechap, and ketjap in Indonesia.
Seventeenth-century English sailors discovered this Chinese condiment and brought it west. Historical archives find that ketchup was first mentioned in print in 1690. Over the years, this soy-like sauce went through a number of changes, including the addition of tomatoes. By the nineteenth century, it was known as tomato soy. That version was a lot thinner than the product we eat and love today.
Enter The Heinz "Tomato" Ketchup Company
In 1876, the F. & J. Heinz Company began selling "tomato ketchup," and by the end of the nineteenth century, it was the most popular type. As the years passed, the word "tomato" was dropped. Today, ketchup, also known as catsup, reigns as America's favorite condiment! In fact, according to SeriousEat.com, Americans eat over 70 pounds annually! That translates to about 2 cups per week. Wow, that's a lot of burgers and fries!
You can also make your own ketchup with this easy recipe:
Tomato Ketchup
1 (28-oz) can whole tomatoes in purée
1 medium onion, chopped
2 tablespoons olive oil
1 tablespoon tomato paste
2/3 cup packed dark brown sugar
1/2 cup cider vinegar
1/4 teaspoon ground allspice
1/2 teaspoon salt
Directions:
Blend tomatoes and purée in a blender until smooth. In a heavy 4-quart saucepan, cook onion in oil over moderate heat, stirring, until softened (about 8 minutes). Add puréed tomatoes, tomato paste, brown sugar, vinegar, allspice, and salt. Simmer, uncovered, stirring frequently, until very thick (about an hour). Purée mixture in a blender until smooth. Chill, covered, for two hours before serving.
Finish this sentence: "Ketchup goes great with… "
Tell us in the comments below!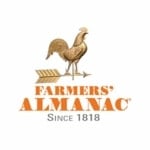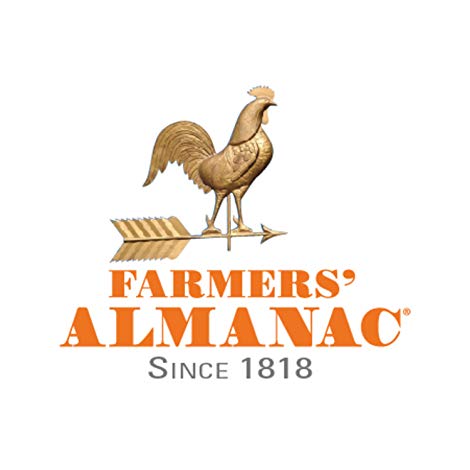 This article was published by the staff at Farmers' Almanac. Do you have a question or an idea for an article? Contact us!