How Well Do You Know Your Wellies? 10 Facts About Rain Boots
When it rains, don't forget your ... gumboots/galoshes/Wellies! No matter what you call them, you'll enjoy this fun trivia about rain boots. Test your knowledge!
When you're wading through those April showers, you don't want to forget your rain boots. Or maybe you call them galoshes? Gumboots? Wellies? No matter what you know them as these 10 facts about rain boots will put your Wellie knowledge to the test!
10 Facts and Trivia About Rain Boots
Wellington rain boots, or "Wellies" are named for their inventor, Arthur Wellesley, the first Duke of Wellington. As the story goes, Wellington, who was a leading military figure in Britain in the 1800s, asked his shoemaker to modify his riding boots. The result was a form-fitting, tassel-free boot that was comfortable for riding yet stylish enough for social settings. Wellington's fame (he led the British Army to victory against Napoleon at the Battle of Waterloo) led others, especially British aristocracy, to start wearing this new style of boot, too. And because the boots were his personal creation, the name "Wellingtons" stuck.
Wellington's boots were made of leather, but in 1856, the Scotland-based North British Rubber Company (known today by the brand name Hunter Boots) began manufacturing rubber Wellington rain boots. Rubber enhanced the boots' design by giving them more flexible movement and making them 100% waterproof.
The nickname "gumboots" is a nod to the natural rubber that rain boots are made from. Natural rubber, which is obtained from trees, is called "gum rubber;" hence the name gumboots.
Wellingtons gained public popularity in Britain and across the globe in the years following World War I and World War II. During both wars, the North British Rubber Company was commissioned to produce rain boots for soldiers in an effort to prevent "trench foot"—a medical condition caused when feet are exposed to wetness for long periods of time. When the wars were over and soldiers brought the boots home, farmers, gardeners, and those working and playing in harsh weather conditions prized the footwear for its ability to keep feet warm and dry from rain, snow, and mud. Today, they are still worn for their functional and fashionable qualities.

Wellingtons were originally only available in one color: black. Other colors didn't appear until 1956, the year Hunter Boots introduced green boots. Today, a rainbow of colors and designs exists.
In some countries, it's considered proper rain boot etiquette to wear "lived-in" (somewhat dirty) Wellies. However, when you do clean them, you should rinse with water only and air dry.
To get rid of "blooming" (the white, powdery coating that appears when undissolved particles within the rubber material of your boots rise to the surface), wipe boots with water or olive oil and air dry.
One of the world's largest rain boots—a yellow, nearly 26-feet-tall structure known as the "Golden Gumboot"—stands in Tully, Queensland, Australia. It was built to commemorate the record 311 inches (25.9 feet) of rainfall the town received in 1950.
Rain boot throwing is a sport in some parts of the world, including in the rural town of Taihape, New Zealand, which is nicknamed the "Gumboot Capital of the World." Similar to the discus throw in track and field, the aim of welly throwing is to toss a boot farther than one's competitors. As of the writing of this article, the world record for the longest gumboot toss stands at 209.9 feet!
In 2018, Hunter Boots flew a 120-feet-tall rain-boot-shaped hot-air balloon across Europe and the United States. The balloon was big enough to hold 100,000 pairs of Wellington rain boots.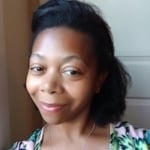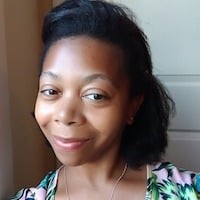 Tiffany Means is a freelance writer and a degreed meteorologist. She specializes in weather forecasting and enjoys making the subject of weather (and the science behind it) more relatable. She currently resides in the Blue Ridge Mountains of North Carolina.