Seed Starting Basics
Now is the perfect time to plan your spring garden! Our expert weighs in on how to get started.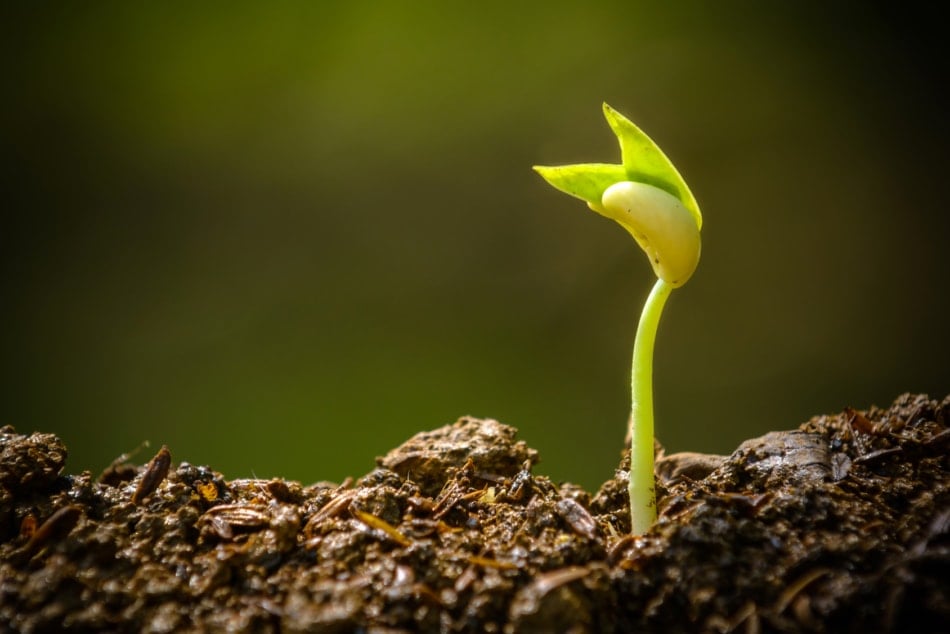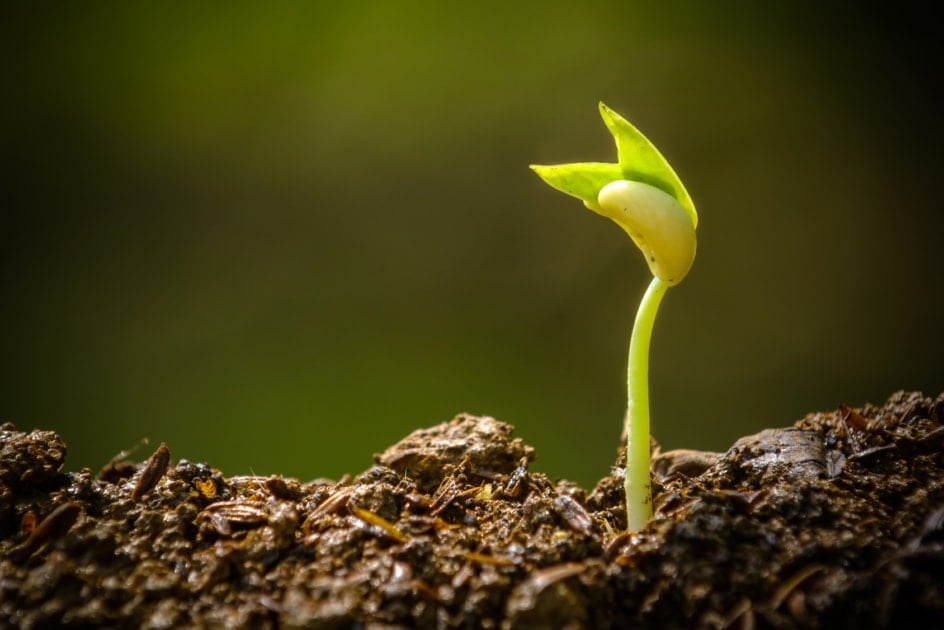 With the warmer, longer days on tap, many gardeners are setting their sights on spring and their gardens. Here are some helpful tips on ways to start your garden now rather than later.
So how do you get started?
Find The Perfect Spot. First, you will need a dedicated space to start seeds for a few weeks. Scope out an undisturbed place in your home with a southern-facing window. This space will be in use until time to transplant, so make sure it's out of the way of daily activities.
Lighting. If you want to start your seeds in front of a window, you will need to turn the flats 180 degrees, once a week, to prevent the seedlings from "leaning" toward the available sunlight. Turning them actually makes them stronger as they need to re-adjust. If you are using light fixtures, you will need to have the light about 2 inches above the seed flats, and adjust them upwards as the seedlings emerge. Racks are great if you have them, and also you can make a PVC table top hanger with lighting

for about $20. Grow lights are great, but a 2-gang fixture with 2 different bulbs is cheaper: one cool white, one daylight, which provides the complete spectrum from germination to leafed out. CFL bulbs work just the same as fluorescent bulbs if you are lacking space.
Soil. I'm always asked about what type of soil to start seeds in. Most seed starting mixes are 100% peat. I have been using my collected dryer lint for years and it works just the same. With either medium, it's always a best practice to water from the bottom, so as not to flush out the tiny seedlings. If you have no bottom tray, then a spray bottle will work as well. Just remember, no NPK (Nitrogen, Phosphorus, and Potassium) in the mix. The first two leaves that appear are collecting sunlight for the roots, pushing energy down. Seedlings don't want food until 3 to 4 leaves appear, then they are hungry from the bottom. I recommend composted "manure tea" for growing organically, and a balanced 10-10-10 if you choose to buy a boxed brand.
What gets started first?
Start early on these items because these seeds take longer to germinate:
Tomatoes
Peppers
Eggplant
Onions
Lavender
Everything else can be directly sown into the garden plot or containers later. Most seed packets have a "germination time." If it's 2 weeks, add 3 weeks to that, and subtract back from your Zone (See Average Frost Dates here.). That will give you the proper timeframe to start the above listed, without having to re-pot before going outside. For example, if you live in an area where April 6th is last average frost date, subtract 5 to 6 weeks from that to be set up by the first of March.
Ventilation is an important component to consider when starting your seeds. For proper ventilation, a pencil under one corner of the flat is enough to let air circulate. In the open, a small fan on low for about an hour each day is OK as well. Make sure there is no heating vent blowing directly on them, or they will dry out too fast.
To avoid fungus gnats, try mixing a simple solution of one teaspoon of Dawn dish soap in a spray bottle with water, for a perfect insecticidal soap. The Dawn will also help with the perk of your soil, breaking the cohesion.
Be sure to:
Water properly. This is perhaps the most challenging part of growing plants from seeds, because seedlings are so delicate, you can kill them by under or over watering. There is very little room for error. You want to keep your seed starting medium damp, but not wet.
Check on your plants at least once a day.
Label your seedlings so you know what's what.
Check seed packets for planting and germination information. Some seeds need to be planted deep, in total darkness, others need light. So be sure you follow the directions for each item you're planting.
So, start swapping and buying your seeds now! And of course, consult the Farmers' Almanac Gardening Calendar for best days to do your planting.

Kevin Cutlip has been a Personal Garden Coach for over 25 years. He owns KevinsGarden.com, and is known nationwide through his gardening advice in his monthly newsletter, TV appearances and speaking engagements throughout the southeast.
Keep Exploring