DIY "Shamrock" Milkshakes For St. Patrick's Day!
Yes, you can fake a milkshake! Enjoy this classic St. Patrick's Day indulgence with 3 recipes to try!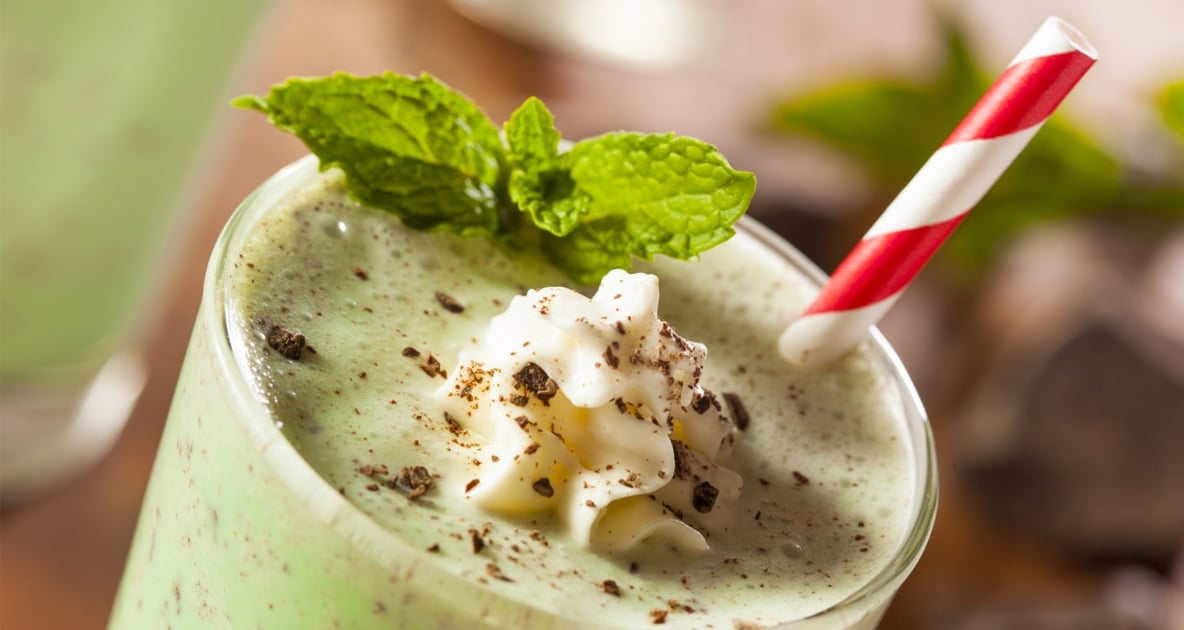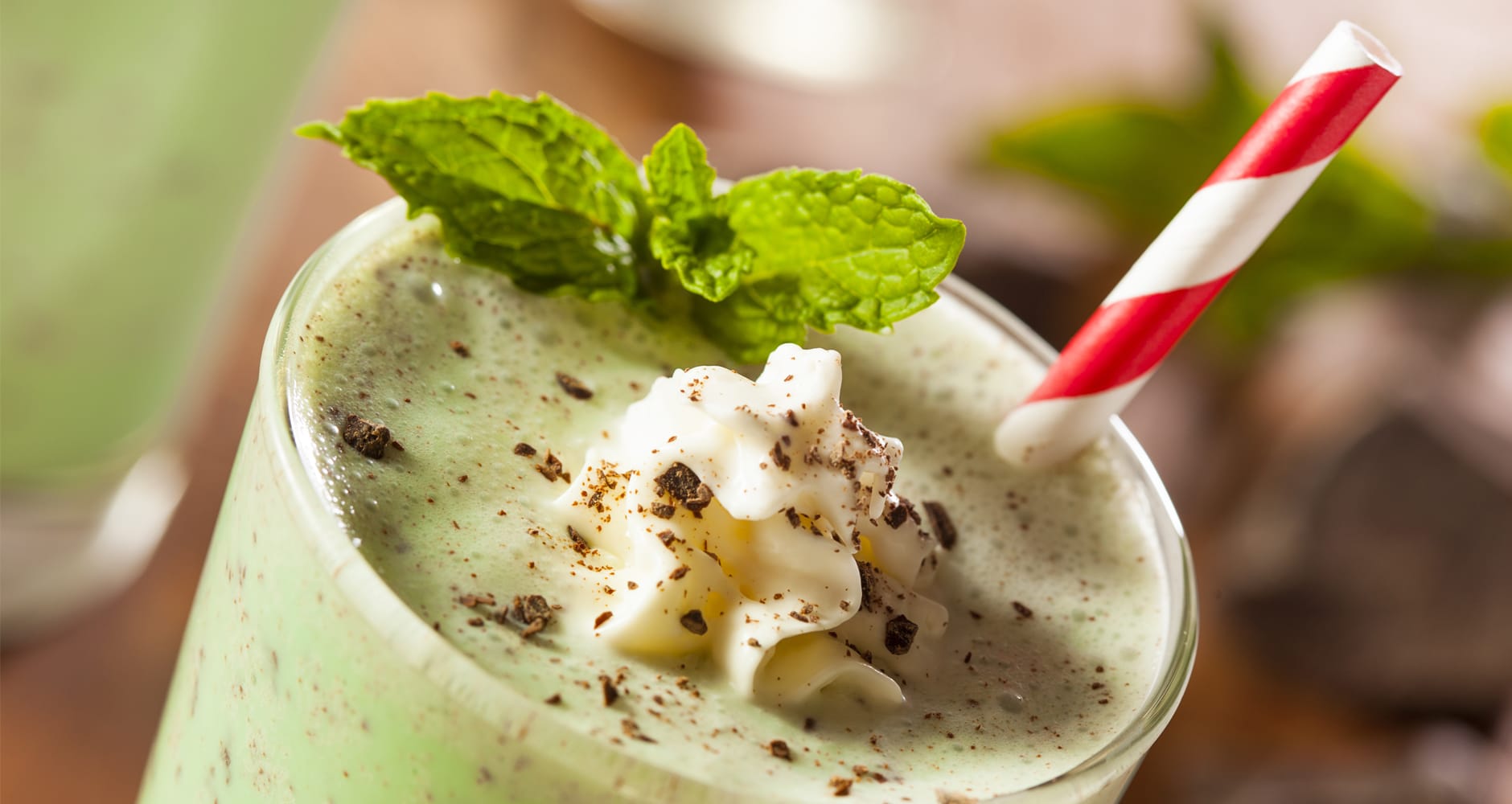 Creamy, cold and delicious, the milkshake is a classic American indulgence. And like so many things leading up to St. Patrick's Day, this iconic ice cream treat goes green each year—fans know it as the Shamrock Shake™ made famous by McDonald's fast food restaurant.
Bright green and made of the perfect blend of milk and ice cream, the milkshake doesn't get its green color from shamrocks, but from mint and food coloring. It garnered cult status over the years since first appearing over 40 years ago. Why? For one, up until 2012, it was only available in limited markets, for a limited time, so that elevated its demand. Since its introduction in 1970, over 60 million of these high-calorie concoctions have been served. And considering that each sized-small milkshake has a whopping 530 calories and 15 grams of fat, once-a-year is more than enough.
But you can indulge in this popular green milkshake for St. Patrick's Day with these three DIY recipes, two healthy and one copycat (not-so-healthy) of the fast food classic. Try one or all three!
Secrets To A Great Shake
Before you begin, here are three secrets to making a great milkshake, green or not.
1. Let your ice cream (vanilla is best) soften until it's the consistency of soft-serve.
2. Chill your favorite milkshake glass in the freezer until ready to use.
3. Some like them thin, some like them thick. Either way, the smoothest milkshakes use just a splash of milk; adjust to your liking.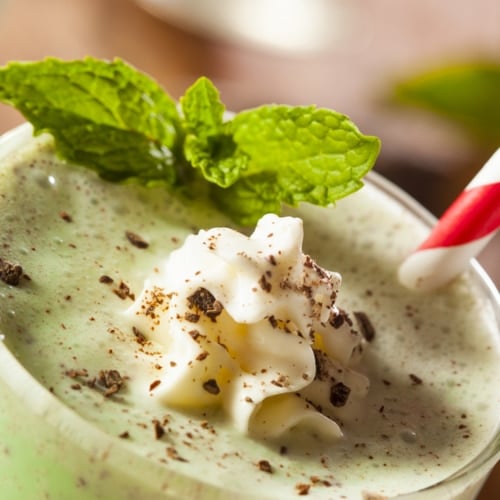 Shamrock Milkshake Recipe
This is a classic copycat recipe from a popular fast food restaurant!
Ingredients
1 ½

cups 

vanilla ice cream

½

cup 

whole milk (again, adjust amount to your liking)

8

drops 

green food coloring

1

teaspoon 

mint extract (not peppermint)

Whipped cream (because, why not?)

2

maraschino 

cherries
Instructions
Combine ice cream, milk, food coloring, and mint extract in a blender on high until smooth. Pour into chilled glass and top with whipped cream and cherry. Serves 2.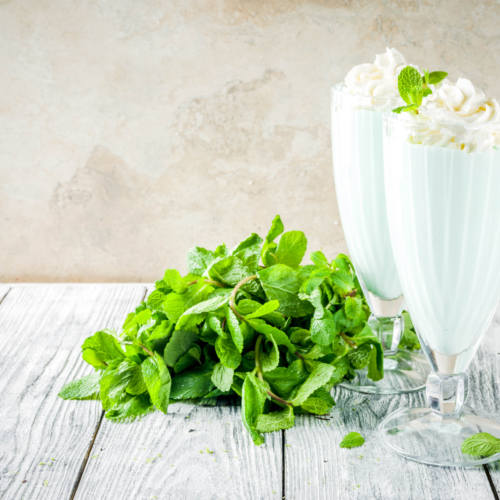 Simple (Healthy) Shamrock Smoothie
Ingredients
2½

cups 

milk (dairy or non-dairy, such as coconut milk)

1

cup 

fresh spinach

8

fresh 

mint leaves

Optional: honey or maple syrup to sweeten

Vegan whipped coconut cream 

Optional Healthy Toppings: Cacao nibs, mint leaves
Instructions
Place everything except whipped coconut cream and toppings in a blender and blend on high until smooth.

Pour into chilled glasses and top with whipped coconut cream, and sprinkle with toppings of your choice. Serves 2.

Another way to make a healthy green shake is to use green tea Matcha powder.
You've Met Your Matcha Shamrock Milkshake
This healthier version of the classic is a yummy way to get your green in for St. Patrick's Day (or any day)!
Ingredients
1 

tablespoon 

matcha powder

1 

tablespoon 

honey

1 

cup 

milk (nut milk, dairy milk, or goat's milk)

Handful of ice

Christina Carr is a freelance writer and television producer who has worked for NASA, PBS and John Edward, the psychic medium. She is a proponent of sustainable and healthy living, and lives in NYC with her 4-year-old daughter and musician husband.