Here in the Northern Hemisphere, we welcome spring 2023 on March 20 at 5:24 p.m. EDT, with the arrival of the spring equinox. However, the season and the weather may not be on the same page. The question on everyone's mind is: when will it actually feel like spring? Here's what Farmers' Almanac 2023 is predicting based on our long-range weather formula.
Note: We update our spring weather forecasts once a year, so be sure to bookmark this page or sign-up for our Newsletter to get updates.
Spring 2023 Weather Forecast – United States
Spring has a way of keeping us on our toes. While many of us will be looking forward to the end of winter, spring temperatures may take their time arriving. According to our long-range outlook, temperatures will be slow to warm. In fact, around the time of the vernal equinox unseasonably cold temperatures may be gripping many parts of the country, extending the "shiver and shovel" portion of our outlook. We are predicting a "soggy, shivery spring ahead."
Spring Showers?
Overall, we see a wet and cool season for most places, with spring taking its sweet time to arrive. The exceptions will be in the Far West with near-normal temperatures over Washington, Oregon, and Idaho as well as the Southwest, where you'll see quickly rising temperatures.
Snowy April?
Snow will continue to be mentioned in early April for the Great Lakes. Spring will be unusually active over the nation's heartland with frequent heavy-to-severe thunderstorms predicted. Such adverse activity will be confined chiefly to the Southeast States during March, then will spread north and west April through June.
Easter is on Sunday, April 9, 2023. Will the weather impact your Easter Sunday plans? Check the forecast for your zone here.
What will summer bring? Stay tuned or if you can't wait, order a Farmers' Almanac 2023 print or e-version today.
What About Hurricanes?
Hurricane season runs from June 1 to November 30 (although they can occur any time) with traditional peak activity on September 10. Are you hurricane ready?
The most frequent and devastating tornado events tend to occur in the region of the US colloquially referred to as "Tornado Alley." This region generally runs from the Dakotas south to Texas; although, in 2023, we find this active zone shifting somewhat to the east and encompassing the Ohio, Tennessee, and Mississippi River valleys.
View Hurricane Names for the 2023 Season.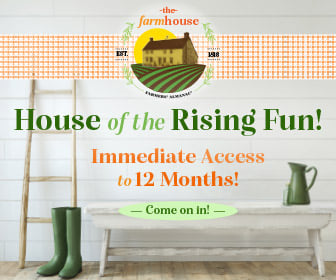 More Detail
If you would like more information about your location and specific date ranges for the season go here: Long-Range Weather Forecasts. If you want access to 12 months of weather forecasts, join us at The Farmhouse, our members-only eCommunity.
Spring is Gardening Season
If you're itching to start working the soil for your spring garden, don't forget to check our Average Frost Dates chart so you know when the traditional threat of frost has passed before planting your seedlings.
Here are some helpful links:
Favorite Spring Weather Lore
Some of the most well-known weather lore sayings are about spring—"April showers bring May flowers" is just one of many. See the list.
Spring 2023 Weather Forecast – Canada
Spring in Canada can be a trying season filled with slush, mud, and a surprise snowstorm or two. And this season promises to comply.
For spring 2023, our long-range weather outlook is calling for a slow warm up with a very stormy April across the country. We are calling it a "turbulent transition to warmth." Overall though, spring should see near-normal temperatures.
Drier-than-normal conditions are forecast for Quebec and the Maritimes. However Ontario, especially around the Great Lakes, is predicted to see a showery spring. The rest of the country should see close to normal springtime precipitation
Another threat of severe weather, this one more widespread, is forecast around the time of the June solstice, as a surge of very warm, humid, and unstable air triggers showers, violent thunderstorms and possibly even a twister or two across much of the central and eastern parts of the nation.
As we make the astronomical transition to summer, the heat will turn on bigtime across much of the country as June winds down to a close.
Check the day-to-day forecast for your Canadian zone now.
Join The Discussion
What are you looking forward to most about spring?
Let us know in the comments below!
Join us at The Farmhouse to get access to 12 months of weather forecasts, members-only content and perks.