Acorn Squash, Parsnip, and Apple Soup
With the chill in the autumn air comes the desire to snuggle indoors with a delicious bowl of homemade squash soup. Try this one that's full of cozy fall flavors.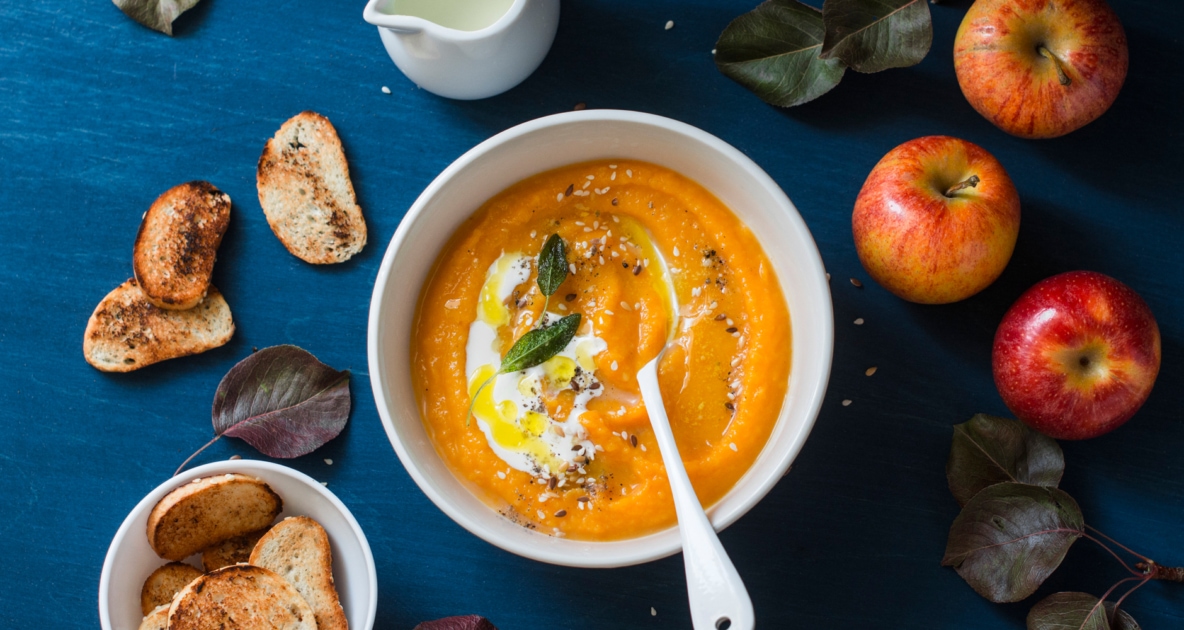 It's squash season! With the chill in the autumn air comes the desire to snuggle indoors with a delicious bowl squash soup. This vegan recipe pairs acorn squash with the sweet robust flavor of parsnips and tart fall apples for a delicious bowl of super comfort food. Includes non-vegan variations, below.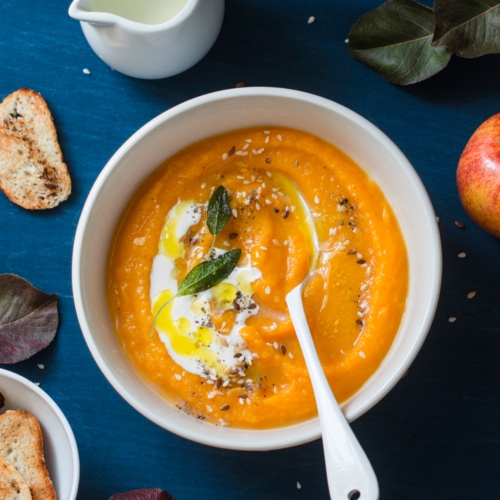 Acorn Squash, Parsnip, and Apple Soup
Ingredients
1

acorn squash (approximately 2 pounds), roasted (see instructions, below)

2

tablespoons

coconut oil

1 ½

cups

onion, peeled and diced

1

cup

carrots, peeled and chopped

½

cup

parsnip, peeled and chopped

¼

cup

Hamburg root parsley, peeled and chopped (fresh chopped parsley may be substituted)

¼

cup

celery, chopped

1

large apple, peeled, cored, and chopped

1

teaspoon

garlic, minced

¼

teaspoon

salt

¼

teaspoon

pepper

½

teaspoon

ground ginger

3

cups

vegetable broth

1

cup

coconut milk
Instructions
Roast the acorn squash, following the instructions below, and allow it to cool slightly. Scrape small chunks of roasted squash from the peel using a metal spoon and set aside.

Warm the coconut oil in a large saucepan over medium heat. Add onion, carrots, parsnips, parsley, and celery and cook for 3 minutes. Add apple, garlic, salt, pepper, and ginger, and cook for another 5 minutes, stirring frequently. Add the roasted squash, followed by the vegetable broth.

Bring to a boil, then turn the heat down to a simmer. Cook for 15 minutes.

Remove the saucepan from the heat and stir in the coconut milk. Use an immersion blender to purée the soup. (NOTE: If you don't have an immersion blender, you can divide the soup into small batches and use a standard blender or food processor).

Ladle the soup into bowls, sprinkle with fresh parsley, and serve with a warm crusty baguette on the side.
Notes
Non-vegan variation: substitute chicken broth for the vegetable broth if desired, and butter for the coconut oil (same measurements). You can also add a dollop of sour cream to garnish.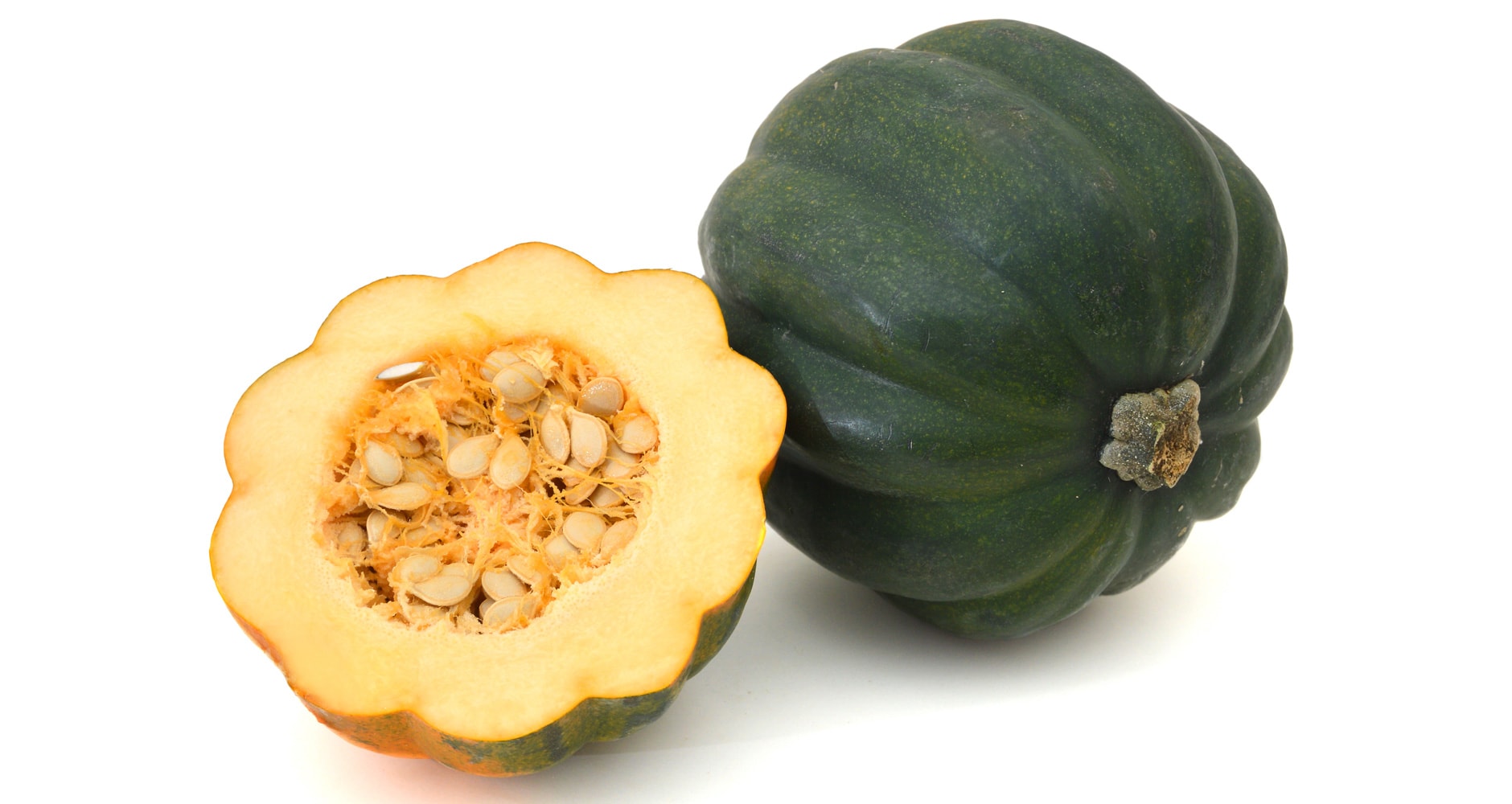 To Roast Your Squash
Roasting the squash enhances and sweetens the flavor. To do this, preheat the oven to 400°F and place a piece of parchment paper on a baking sheet. Carefully cut the squash in half lengthwise, then scoop out the seeds and pulp. (Save the seeds to roast for snacking!). Brush the cut sides of the squash with 1 teaspoon vegetable oil, then position each piece facing down on the parchment-lined baking sheet. Bake for 45 minutes to 1 hour, or until the flesh is tender.
Sheryl Normandeau, BA, is a Master Gardener and writer from Calgary, Alberta, Canada. Her articles and short stories have appeared in several international publications. She is the co-author (with Janet Melrose) of the Guides for the Prairie Gardener series.