Household Uses For Toothpaste
Sure, you know toothpaste is great for a clean, healthy smile, but did you know it has dozens of other household uses? See the list.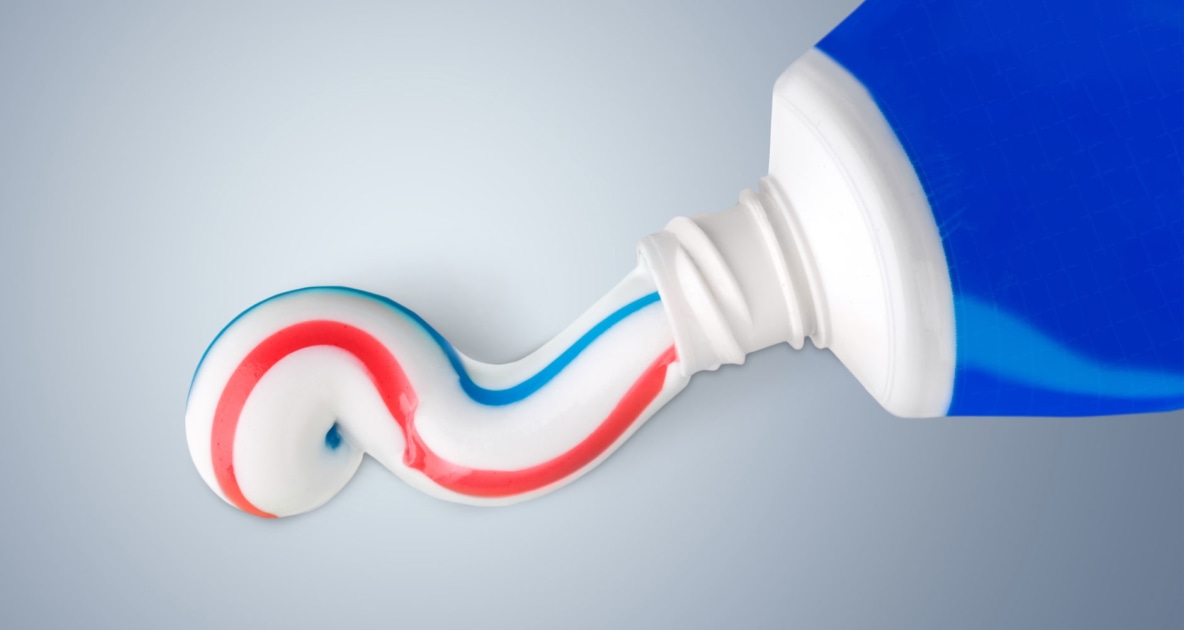 You know that tube of toothpaste cleans and polishes your teeth and freshens your breath, but it does so much more!
Tooth Cleaning Through History
Before there was a handy tube, toothpaste was actually tooth powder, often made from items such brick dust and crushed china. Prior to that, the earliest efforts to cleanse one's mouth may have taken the form of tooth sticks, or from 23 to 79 A.D., many thought that drinking goats' milk sweetened the breath.
According to Toothpaste World, ashes from burnt mouse heads, rabbits' heads, wolf heads, ox heels and goats' feet were seen as breath enhancers. In the early 19th century, glycerin was added to tooth powder turning it into an early incarnation of the now familiar paste.
Reportedly inspired during an 1892 trip to Paris by the collapsible metal tubes artists used for paint, the son of Dr. Washington Sheffield, a New London, Connecticut dentist, suggested his father use the packaging for his own brand of toothpaste: Créme Dentifrice. According to sources, until that point toothpaste was sold in a porcelain jar into which each family member dipped his or her brush. Talk about a personal hygiene no-no! Four years later, Colgate began using tubes and the official toothpaste delivery system was born.
Tube or otherwise, in addition to oral hygiene and 1,000-watt smiles, toothpaste's multi-purpose uses include the following:
Silver cleaner – Toothpaste can also clean tarnish from silver items and most jewelry (especially diamonds).
Burns and bites – It also provides relief from burns, itching, and insect bites and stings (be sure to use paste and not gel, and let dry).
Clear up breakouts – Toothpaste helps clear up acne breakouts. Simply dot and let dry.
Whitens nails – The white of your nails stained? Apply toothpaste to a nail brush and scrub.
Remove water rings from furniture by rubbing in toothpaste with a damp cloth.
Shine chrome – The fine abrasive in toothpaste (not gel) will shine chrome fixtures in the bathroom and kitchen.
Clean smells from plastic and hands – Sour milk smells in baby bottles are eradicated using toothpaste and a bottle scrubber, as are garlic, fish, onion and other seemingly impermeable odors on the hands.
Carpet stain remover – Stains on white carpet can often be removed by applying toothpaste and scrubbing with a brush, and stains on whites are said to come out by applying toothpaste directly, rubbing, and then laundering.
Removes crayon marks – Toothpaste on a damp cloth can remove crayon marks on walls. Just rub a little in with a soft cloth.
Beach tar stuck on feet? Non-gel toothpaste and a little elbow grease should get it off.
De-fogger – Coat bathroom mirrors and swim goggles with non-gel toothpaste and wipe off to prevent fogging.
Cloudy headlights? Headlights get dirty and hazy, making them hard to see at night. No need to buy expensive cleaners and buffers — simply work a dab of baking soda toothpaste (any brand, but the kind with baking soda works best) onto the lens with a soft cloth, rubbing in a circular motion, then rinse.
Fill in nail holes – Fill in ugly, small holes from nails with a little white toothpaste. Let it dry and paint right over it.
Beth Herman is a freelance writer with interests in healthy living and food, family, animal welfare, architecture and design, religion, and yoga. She writes for a variety of national and regional publications, institutions, and websites.